Get Pricing & Availability for Assisted Living in Salt Lake City, UT
Call (855) 481-6777 for immediate assistance and get more details
Page Reviewed / Updated – July 7, 2022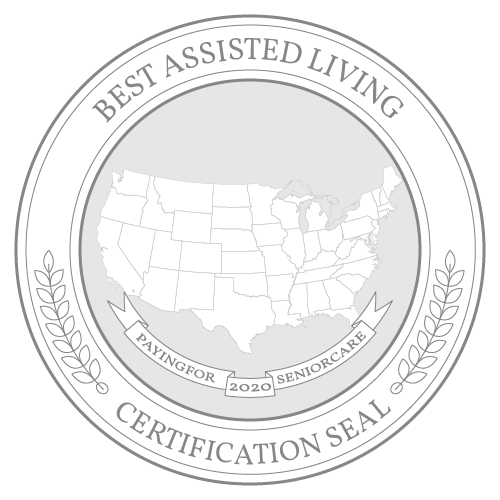 With five National Parks within easy driving distance, Salt Lake City is a good retirement option for seniors seeking opportunities for outdoor recreation. As the largest city in Utah and the state capital, it also offers thriving art, culture and culinary scene. Although the overall cost of living in Utah is higher than the national average and Utah is among the handful of states that tax Social Security and other retirement income, assisted living in Utah is significantly lower than the national average.
The average assisted living facility in Salt Lake City costs $3,310 per month, which is slightly lower than Utah average of $3,500 per month and over $1,000 lower than the national monthly average of $4,500. Approximately 11.6% of Salt Lake City's overall population of slightly under 200,000 are aged 65 or over.
This guide explores the average monthly care costs of assisted living in Utah and local resources designed to support seniors.
The Cost of Assisted Living in Salt Lake City, UT
According to the 2021 Genworth Cost of Care Survey, the average monthly cost of assisted living in Salt Lake City is $3,310.
Assisted living facilities in Salt Lake City cost less per month than the national and state average. The highest cost of assisted living in Utah is in Provo at $3,695 followed closely by Odgen at $3,663. The most affordable costs are found in Logan at $3,300, which is just $10 less per month than Salt Lake City. Those in St. George in the southwestern corner of the state pay an average of $3,500 per month.
Salt Lake City: $3,310
Utah: $3,500
United States: $4,500
Provo: $3,695
Ogden: $3,663
Logan: $3,300
St. George: $3,500
The Costs of Other Types of Senior Care in Salt Lake City, UT
Assisted living is the least expensive care option in Salt Lake City. In-home care comes with a monthly price tag of $5,625, while home health costs an average of $5,661 per month. The costs of staying in a nursing home are even higher, with a semiprivate room costing an average of $7,437 per month and a private room averaging $8,228.
In-Home Care: $5,625
Home Health Care: $5,661
Assisted Living: $3,310
Nursing Home (semiprivate room): $7,437
Nursing Home (private room); $8,228
Financial Assistance for Assisted Living in Salt Lake City, UT
Other Ways To Pay for Assisted Living in Salt Lake City, UT
Since not everyone can afford to pay for assisted living out-of-pocket, it's important to find alternative methods to help make assisted living more affordable. Some of these options include:
Veterans Benefits
Life Insurance Policy
Long-Term Care Insurance
Reverse Mortgage
For additional information and planning, read our comprehensive guide to paying for senior care in Utah.
Free Resources for Seniors in Salt Lake City, UT
Seniors in Salt Lake City can access a variety of free and low cost resources designed to help them live their best lives.
| | | |
| --- | --- | --- |
| Resource | Contact | Service |
| Columbus Senior Center | (385) 468-3340 | Columbus Senior Center offers classes and programs for those aged 60 and over who want to remain healthy and active as they grow older. The center hosts at least one exercise class per day and serves a hot, nutritious lunch starting at 11:30 each weekday. Other activities include bingo, cards, group outings, computer classes, line dancing and yoga. The center is open Monday through Friday from 8:30 a.m. until 2:30 a.m. |
| Utah Department of Human Services Aging and Adult Services | (801) 538-3910 | As the local Area Agency on Aging, the Utah Department of Human Services Aging and Adult Services provides Utah residents aged 60 and over with a range of programs and referrals designed to promote independence and a good quality of life. Services include balance workshops, health screenings, seminars and individual counseling for understanding and applying for Medicare and Medicaid, administers the Senior Nutrition Program, assists seniors and their families in developing long-term care plans and helps them determine whether they qualify for relevant government programs. |
| Retired Senior Volunteer Program (RSVP) | (801) 374-2588 | Seniors seeking ways to become involved in their communities and make new friends can find plenty of volunteer opportunities through Utah's RSVP program. Opportunities range from ongoing commitments at local libraries, schools and nonprofit organizations to project-based commitments involving one-time commitments. Volunteers are provided with supplemental insurance, mileage reimbursements and free tickets to local events such as live theater performances, ballet and ball games. |
Rules and Regulations for Assisted Living Facilities in Salt Lake City, UT
Assisted Living Communities in Salt Lake City are required to follow a set of rules and regulations that are determined by the state. For an overview of those rules and regulations, see the information below. For more specific information, talk with your local community or Area Agency on Aging.
The 10 Best Assisted Living Facilities in Salt Lake City, UT