Get Pricing & Availability for Assisted Living in Ogden, UT
Call (855) 481-6777 for immediate assistance and get more details
Page Reviewed / Updated – October 7, 2022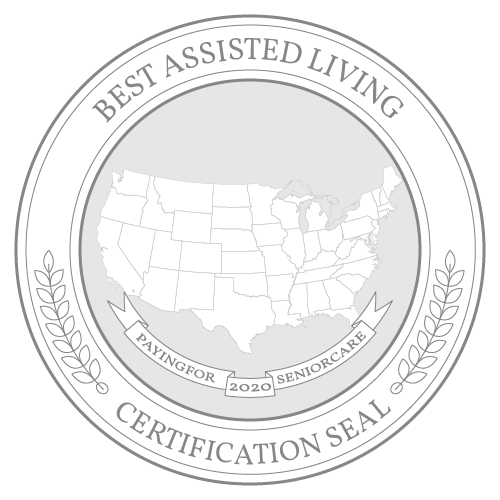 Ogden is fairly average in terms of affordability, with an overall cost of living that's 4% below the national index and 15% lower than Utah's statewide average. Basic goods in the Junction City cost 8% less than the U.S. median, while health care is only slightly more. Seniors can expect to pay $3,663 per month for assisted living, priced well below the nationwide figure and slightly above the state average.
Although Utah fully taxes Social Security benefits and retirement account withdrawals, some income-eligible Ogden seniors may take advantage of tax credits on pensions. Prescription drugs and medical equipment are fully exempt from sales tax, and there are no estate or inheritance taxes for those who are downsizing.
In addition to providing a list of the best assisted living facilities in Ogden, UT, this guide provides an overview of the cost of assisted living in Ogden, as well as average costs for other types of care. Additionally, find a list of free and low-cost services that provide seniors with a variety of assistance in their communities.
The Cost of Assisted Living in Ogden, UT
Genworth's 2021 Cost of Care Survey estimates Ogden's average assisted living cost at $3,663 per month, $163 over the Utah average and $837 below the national median. Most other areas in the Beehive State are closely priced with Ogden, particularly Provo which costs only $32 more. Salt Lake City and Logan are almost similarly priced and saves Ogden seniors by at least $353 monthly. In neighboring Idaho, Pocatello is significantly more expensive by $543.
Ogden: $3,663
Utah: $3,500
United States: $4,500
Salt Lake City: $3,310
Logan: $3,300
Provo: $3,695
Pocatello, ID: $4,206
The Cost of Other Types of Care in Ogden, UT
At only $3,663 per month, assisted living in Ogden already includes room and board, and it's 1.5 times cheaper than both the in-home care and home health care options which are considered expensive at $5,720 each. Nursing home care in a semiprivate room costs $7,604 which is twice more than assisted living, while the private-room arrangement is nearly triple at $10,266 monthly due to the 24-hour clinical support provided. Seniors pay the lowest monthly rates in nonresidential adult day health care centers at $1,408 per month.
Assisted Living Facility: $3,663
In-Home Care: $5,720
Home Health care: $5,720
Adult Day Health Care: $1,408
Nursing Home Facility (semiprivate room): $7,604
Nursing Home Facility (private room): $10,266