Get Pricing & Availability for Assisted Living in Saint Paul, MN
Call (855) 481-6777 for immediate assistance and get more details
Page Reviewed / Updated – October 31, 2020
The 10 Best Assisted Living Facilities in Saint Paul, MN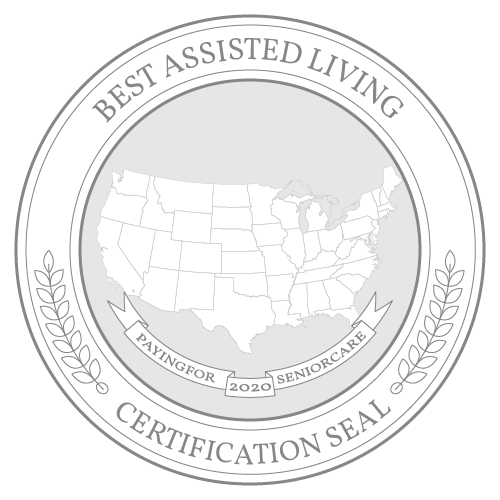 St. Paul is the Minnesota state capital and lies to the east of Minneapolis, adjacent to the Mississippi River. U.S. News and World Report ranked St. Paul-Minneapolis 90 on its list Top 100 Places to Retire in the United States.
Seniors can explore dozens of small neighborhood parks and large city parks, such as the Bruce Vento Nature Sanctuary. The Summit Hill neighborhood has historic mansions seniors can drive by on outings with family members. St. Paul has many senior centers, including the Pebmoob Senior Center, where seniors participate in activities and have access to resources.
Note: Information for St. Paul was not available, so data from its sister city, Minneapolis, was used.
Check out our list of the top 10 assisted living facilities in St. Paul to choose the one that best meets your needs. Additionally, find out more about the cost of assisted living in St. Paul and what financial assistance programs are available.
The Cost of Senior Living and Care in St. Paul
Senior care costs in Saint Paul, part of the Twin Cities metropolitan area, is fairly affordable in most categories, according to the 2018 Genworth Cost of Care Survey. For nursing home and adult day care services, it's on the low end for major cities, while the cost of assisted living and home care services are just above the state median.
Note:Senior care cost data wasn't available for Saint Paul, so the data for Minneapolis, the other half of the Twin Cities, was used.
How much does Assisted Living Cost in Saint Paul?
Minnesota is primarily rural and assisted living costs in the state range from $3,770-$4,425 a month. Assisted living in Saint Paul costs an average of $4,425 per month, which is $425 more than the state median for Minnesota. Nearby, Mankota averages slightly less at $4,393, followed by Duluth at $4,250. Rochester and St. Cloud have the lowest costs in surveyed cities.
How much does Home Care Cost in Saint Paul?
In Saint Paul, the cost of home care averages $5,529 per month with an assumed 44-hour care week. That is about $400 more than the state median of $5,148.
Saint Paul is the most expensive city in the state for home care services, but Mankato doesn't fall far behind. Costs in Mankato are just $200 less, while St. Cloud is approximately $500 more affordable. The least expensive area for home care is Duluth, with an average of just $4,004, while Rochester falls in the middle at $4,767.
How much does Adult Day Care Cost in Saint Paul?
In Saint Paul, adult day care costs are some of the most affordable in the state at just $1,798, which is right in line with the state average. Duluth and Saint Cloud are slightly less expensive, at $50-60 lower. Most other cities cost significantly more with Mankato and Rochester topping the list at $2,080 and $2,025, respectively.
How much does Nursing Home Costs in Saint Paul?
For monthly fees at a skilled nursing facility, Saint Paul is the least expensive area in the state. Average costs are just $8,491 compared to the Minnesota and Rochester metro area where the price averages $9,125. Duluth and Rochester cost approximately $500-$600 more than Saint Paul, and in St. Cloud, the most expensive area, residents pay an average of $10,252 per month.
Financial Assistance Programs in Saint Paul
Medicaid Program in Saint Paul
In a program that combines both federal and state funding, Minnesota's Medicaid program, called Medical Assistance, is available to low-income residents and seniors. Under this entitlement program, all eligible seniors may receive assistance with the costs of nursing home care and some personal care delivered in-home or at an eligible facility.
In addition to Medical Assistance, Saint Paul residents may also apply for one of the Medicaid Waiver programs available that offer an expanded array of services designed to help seniors age at home and reduce the rates of nursing home admission.
Eligibility for Medical Assistance is strictly based on income, with no functional requirement. Waiver programs may have additional functional requirements or expanded financial eligibility limits. Under Medical Assistance, senior applicants must have an income that is no more than 100% of the Federal Poverty Level. In 2019, the eligibility requirements are:
Minnesota residency
At least 65 years of age
Provide a valid Social Security Number
Be a U.S. Citizen
Earn no more than $1,041 per month or $12,492 annually
Possess no more than $3,000 in countable assets
Married couples have higher income limits. Even those who do not immediately meet the income limits may qualify through a spend-down option. When spending down to meet the program requirements, seniors pay directly for some care expenses until they meet eligibility guidelines. MA then pays the remaining health costs. For more information about Saint Paul Medical Assistance, call the local county human services agency at 651-266-4444 or visit the Ramsey County website.
Medicaid Waivers in Saint Paul
Elderly Waiver
The Elderly Waiver is a Medicaid Waiver that offers a variety of support services to seniors who wish to age in place. To help seniors maintain a comfortable living environment within the community, this program may pay part or all of the costs associated with:
Adult day care
Home modifications
Personal care assistance
Meal delivery services
Assisted living
Adult foster care
This program offers a self-directed care option that allows seniors to hire family members, friends, or adult children to provide many of these services.
While all Saint Paul residents applying for this waiver must already qualify for Medical Assistance, the financial limits are slightly different. To qualify, seniors must be at least 65 years old and earn no more than 300% of the Federal Benefit Rate. In 2019, that works out to $2,313 per month for an individual. Married couples are considered individually so both may have an income up to the monthly maximum. In addition, an assessment must show medical necessity for a nursing home level of care and that the services provided in-home will be more affordable than nursing home placement. For more information about the program, click here.
Community Access for Disability Inclusion Waiver
While this program is designed for those under age 65, current participants can maintain their eligibility after they reach 65. Those enrolled in the Community Access for Disability Inclusion Waiver may be eligible for assistance with daily living activities, adult day care, home modifications, installation of personal emergency response systems, homemaker services, respite care, foster care, and even some of the costs associated with assisted living. Those enrolled may choose to self-direct their care, choosing friends or family members to provide personal assistance services like non-medical transportation or meal preparation. Under this program, a spouse is not eligible to work for the participant.
To qualify, new applicants must be under age 65, certified as disabled by a state agency or the Social Security Administration, and meet specific income limits. Currently, income guidelines limit participants to 95% of the Federal Poverty Level which works out to $989 per month. For more information about this program, click here.
Minnesota Personal Care Assistant Program
The Minnesota Personal Care Assistant program is not a specific waiver, but rather an option to seniors already approved for personal care services. This program allows seniors to self-direct their care provided under MA or another Medicaid Waiver. Under PCA, seniors can hire, manage and fire their caregiver, allowing them the option to select a friend or eligible family member as their primary caregiver. To enroll, a senior must already be a participant in Medical Assistance, the Minnesota Senior Health Options program, the Elderly Waiver or the Minnesota Alternative Care Program. For more information about self-directed care, click here.
Managed Medicaid Programs
Under the state-run Medicaid program, Minnesota offers two options to Saint Paul seniors — Minnesota Senior Health Options and Senior Care Plus. These programs offer short and long-term coverage for seniors in a nursing home setting or at home with a similar level of care. To qualify for MSHO, seniors must be eligible for Medicaid and enrolled in Medicare Part A and B. For Senior Care Plus, seniors must simply be eligible for Medicaid. To learn more about these programs, click here.
Other Financial Assistance Programs in Saint Paul
Minnesota Consumer Support Grant
The Minnesota Consumer Support Grant offers seniors a cash grant to help with the cost of some care services. It allows seniors to self-direct their care and even hire a spouse as a care provider. Participants may use the grant to pay for services like home modifications, assistive technology, transportation, personal care, meal prep, respite care and other services that help seniors continue to live at home.
To qualify, seniors must meet the Medical Assistance income guidelines and may not participate in other waiver programs. For more information about the limitations and eligibility requirements in Ramsey County, visit the Department of Human Resources site.
Alternative Care Program
Seniors who would otherwise need nursing home placement may be eligible for assistance under the Alternative Care Program. This program allows seniors to direct their care and hire a personal caregiver directly. Seniors can hire home health aides, install personal emergency response systems or even acquire skilled nursing care delivered at home. To qualify, seniors must demonstrate a functional need for nursing home level care and be ineligible for Medical Assistance. Those who have no other means to pay for nursing home care may qualify if their income is insufficient to cover the approximate cost of 135 days of nursing home care. In 2019, that works out to $38,504. For more information, click here.
Essential Community Supports
This program offers financial aid to seniors that helps with the cost of in-home assistance services. Covered Essential Community Supports services may include payment for chore and homemaker services, meal preparation or other ADLs. It can also cover some of the costs associated with adult day care or the installation of a personal emergency response system.
This program is designed for seniors that need some assistance to live at home but do not require a nursing home level of care. To qualify, seniors must be ineligible for Medical Assistance and have assets and income of less than $38,504 per year. They must also reside at home, not in an assisted living facility. For more information about the program, click here.
Housing Support Program
The Housing Support Program helps mitigate the costs associated with living in adult foster homes, assisted living facilities or other supervised senior living community. Some applicants may also qualify for a special allowance that covers personal care assistance. Eligible seniors include those on Supplemental Security Income. Those who are not may also qualify if their income is $922 or less, as of July 2019. Income requirements change annually, though there is some flexibility based on income and the projected costs of care. For more information, click here.
More Senior Living Resources in Saint Paul
Resource

Phone Number

Description

Catholic Charities of Saint Paul and Minneapolis
(612) 204-8500
This organization offers in-home care management for the elderly and disabled. It also has low-cost housing options for those facing homelessness.
Senior Citizen Housing
(651) 266-8989
This organization manages the application process for both subsidized and unsubsidized affordable housing options for seniors in the Twin Cities. Income eligibility guidelines may apply.
Lyngblomsten Apartments
(651) 632-5422
This apartment complex offers 105 units of HUD-subsidized housing available to income-eligible seniors aged 62 or older. There may be a waiting list for available units. Rent is based on a resident's adjusted gross income and guaranteed not to exceed 30% for qualified applicants.
For additional information and planning, please read our comprehensive guide to paying for senior care in Minnesota.