Get Pricing & Availability for Assisted Living in Lahoma City, OK
Call (855) 481-6777 for immediate assistance and get more details
Page Reviewed / Updated – September 16, 2020
The 10 Best Assisted Living Facilities in Oklahoma City, OK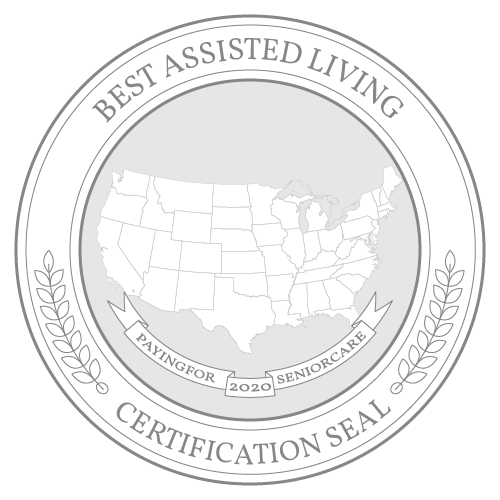 Oklahoma City, the state capital of Oklahoma, is known for cowboy culture and the capitol complex, where seniors who like arts and architecture can take the tour. Seniors in the city can take advantage of four seniors centers that offer meals, recreation and resources, and the city has several world-class hospitals, including OU Medical Center, for medical emergencies and routine procedures.
There are 655,000 people in Oklahoma City, and 12% of them are 65 and older. Seniors considering the city as a retirement option may appreciate the low cost of living, 14% lower than the national average. However, health expenses, while on par with the state average, are 17% higher than the U.S. average. Annual snowfall averages 6 inches compared to the U.S. average of 28 inches.
Check out our list of the top 10 assisted living facilities in Oklahoma City. Additionally, find out more about the cost of assisted living in Oklahoma City and what financial assistance programs are available.
The Cost of Senior Living and Care in Oklahoma City
In Oklahoma City, senior care costs are slightly higher than the state median but lower than some Oklahoma cities like Tulsa. By comparison, the Genworth 2018 Cost of Care Survey shows that average costs in Oklahoma City are far lower than national trends, particularly with regard to average nursing home costs.
How much does Assisted Living Cost in Oklahoma City?
Residing in an assisted living facility in Oklahoma City costs an average of $3,339 per month, slightly higher than the state average of $3,325. In Oklahoma's second-largest city, Tulsa, assisted living costs are slightly higher than both Oklahoma City and the state average, coming in at $3,488 per month.
In smaller Oklahoma cities, such as Enid, assisted living costs are significantly lower, averaging $2,860, while larger Lawton averages $3,238 per month in costs, just slightly below Oklahoma City.
How much does Home Care Cost in Oklahoma City?
Home care costs for seniors in Oklahoma City averages $3,432 per month versus the state median cost of $3,813. This represents a savings of almost $400 per month for home care in Oklahoma City compared to the rest of the state.
Tulsa features the highest home healthcare costs in the state with an average price tag of $4,242 per month. In Enid, home health averages $4,099 per month while Lawton comes in significantly lower at $3,623.
How much does Adult Day Care Cost in Oklahoma City?
The cost of adult day care is $1,300 per month in Oklahoma City, which is the same as the state median. Tulsa is again the most expensive, at $1,560 per month, or $260 more than Oklahoma City. On the other end of the spectrum is Lawton, the lowest adult day care costs in the state at $975. This $325 less than in Oklahoma City.
How much does Nursing Home Costs in Oklahoma City?
Oklahoma City's average monthly nursing home costs are $4,958, about $300 more than the state median of $4,639. Tulsa's average nursing home costs per month is $4,715, slightly higher than Oklahoma City and just lower than the state median.
Enid's monthly nursing home costs mimic Tulsa's at $4,715 per month while Lawton features the lowest nursing home monthly costs in the state at $4,502, over $450 less than Oklahoma City.
Financial Assistance Programs in Oklahoma City
Medicaid Program in Oklahoma City
SoonerCare, the Medicaid program managed by the state of Oklahoma and the federal government, offers healthcare coverage to senior Oklahoma residents who meet low-income standards. Single seniors must earn less than $2,125 per month while married seniors can earn up to $2,881 per month.
SoonerCare is designed to meet the needs of disabled and elderly individuals, paying for care within nursing homes as well as some personal care services. Covered populations in Oklahoma City include individuals who are 65 and older and individuals who are disabled or blind.
Once individuals meet SoonerCare requirements, coverage of services can begin. There is no cap on the number of individuals covered by the state as this is an entitlement program. Seniors or their caregivers may apply online for SoonerCare or can download and complete a form to mail. Seniors may also visit their local DHS office or dial 1-800-987-7767 for assistance.
Medicaid Waivers in Oklahoma City
Home and Community Based Services Waivers
Oklahoma City residents may qualify for the state's Medicaid waivers program, designated Home and Community Based Services Waivers. These waivers are meant to enable seniors to remain in their own homes or communities through subsidized services. Those services allow seniors to age in place in their own home while delaying admission to a nursing home. These waivers require individuals to meet financial, residential and level of care requirements. There are two in Oklahoma City: ADvantage and Medically Fragile.
ADvantage Waiver
The ADvantage Waiver helps frail seniors over 65 who may face nursing home placement unless they receive in-home services. It covers the cost of services related to therapy, adult day cares, personal care needs, prepared meals, respite care and hospice.
The Medically Fragile Waiver
The Medically Fragile Waiver is for individuals whose level of required care would otherwise mean hospitalization or nursing home placement. Medically Fragile waivers can cover cooked meals, prescriptions, hospice, respite, private nursing and therapy.
The Medicaid waivers program limits the number of individuals who receive aid for services each calendar year. Once that limit has been met, seniors are placed on a waiting list until a new slot opens. Seniors can apply online, in person or by printing forms to mail into the Oklahoma Department of Human Services. For additional information or to seek assistance in applying, call 1-800-435-4711 or visit the nearest DHS office.
Other Financial Assistance Programs
Adult Day Care Services Program
The Department of Human Services administers the Adult Day Care Services program, which can cover some or all of the fees associated with this level of care. To qualify, seniors must be over 60 and not capable of functioning independently within their own home but must not need 24/7 care. The current income maximum to qualify for complete coverage of adult day care costs is $868 per month. Individuals who earn more than that but less than $2,083 may be eligible for assistance with a portion of those costs. Applicants may apply online or through their nearest Adult Day Services Center.
In-Home Assistance Program
The local Area Agency on Aging (AAA) administers the state's In-Home Assistance Program, based on funds availability, through grants from the Older Americans Act of 1965. If eligible, and pending funding, seniors gain access to many services free of charge, including a personal attendant, household and yard chores, caregiver assistance, respite care, prepared meals and transportation. The Oklahoma City AAA office can be reached at (405) 942-8500.

Program of All Inclusive Care for the Elderly (PACE)
Valir PACE in Oklahoma City receives funding through Medicare, Medicaid and private pay resources with additional funding through the Valir PACE Foundation. This nonprofit organization provides an adult day care and also serves seniors with comprehensive life needs, including various levels of in-home and community-based care, therapy, meals, medications, nursing, hospice and transportation assistance. Seniors who qualify for both Medicaid and Medicare may receive this assistance free of charge, while private pay seniors are expected to pay out of pocket. Financial qualification standards are based on incomes less than 300 percent of SSI, and DHS conducts case assessments to determine needs. Call (405) 609-3688 for more information.
More Senior Living Resources in Oklahoma City
| | | |
| --- | --- | --- |
| | Phone Number | Description |
| | (405) 605-3268 | OCHA owns 3,150 public housing units and subsidizes an additional 4,219 units of Section 8 Housing. This housing is meant for both senior citizens and low-income families to have safe, clean housing despite having low financial resources. Applicants must complete a pre-application online and may be on a waiting list for housing for up to 24 months. Seniors can give caregivers permission to help with the online forms or can seek assistance through the Public Housing Department. Applicants may apply once per each waiting list. There are specific waiting lists just for seniors. |
| | (405-487-5483) | The Low-Income Home Energy Assistance Program can help reduce energy costs in elderly Oklahomans' homes. The program is funded by the federal government, and once funding for a particular year is exhausted, seniors can reapply for the following year. Homeowners can apply for this assistance through OKDHS Live! and may also be eligible for additional monetary assistance through the same application. |
| | (405) 607-0464 | This nonprofit organization aids low-income senior citizens by providing home repairs free of charge to eligible homeowners. The organization can help with a number of projects, including making home repairs to address damage, updating aging fixtures and appliances and installing elder care products like rails and grab bars to enable seniors to age in place safely. Homeowners are matched with both volunteer and licensed contractors to complete repairs. |
For additional information and planning, please read our comprehensive guide to paying for senior care in Oklahoma.