Get Pricing & Availability for Assisted Living in Lahoma City, OK
Call (855) 481-6777 for immediate assistance and get more details
Page Reviewed / Updated – September 16, 2020
The 10 Best Assisted Living Facilities in Oklahoma City, OK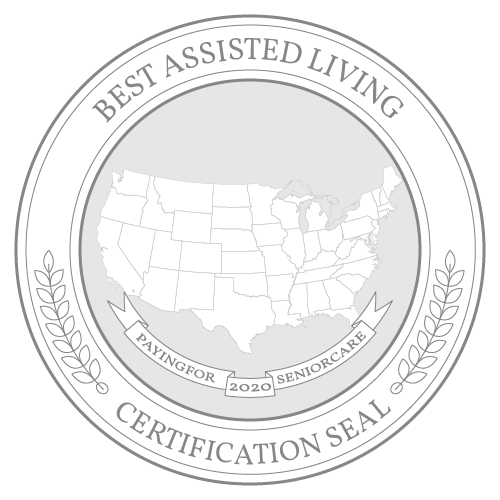 Its low cost of living and vibrant arts scene make Oklahoma City a great choice for seniors looking for an affordable city with a bustling atmosphere. Retirees can experience the biggest savings on housing, which costs 44% less than the national average. But there are also savings to be made on groceries, utilities and transportation. Seniors in Oklahoma City typically pay around $4,800 per month for assisted living care, which is more than both the state and U.S. averages.
Oklahoma is a tax-friendly state for retirees. It doesn't tax any Social Security retirement benefits, and it offers a $10,000 deduction toward other retirement incomes, including pensions and 401(k) accounts.
In addition to providing a list of the best assisted living facilities in Oklahoma City, OK, this guide provides an overview of the cost of assisted living in Oklahoma City, as well as average costs for other types of care. Additionally, find a list of free and low-cost services that provide seniors with a variety of assistance in their communities.
The Cost of Assisted Living and Care in Oklahoma City, OK
According to the Genworth's 2021 Cost of Care Survey, the average cost of assisted living in Oklahoma City is $4,800, which is $945 more expensive than the state average and $300 more expensive than the national average. At $3,561 per month, Lawton has among the most affordable assisted living care in the state, whereas Enid is the least affordable at $3,980 per month. The cost of care in Tulsa equals the state average of $3,855.
Oklahoma City: $4,800
Oklahoma: $3,855
United States: $4,500
Lawton: $3,561
Tulsa: $3,855
Enid: $3,980
The Cost of Other Types of Care in Oklahoma City, OK
Seniors in Oklahoma City have access to several long-term care options. At $1,593, adult day health care is the most affordable option for seniors who only require daytime support. For seniors who want to continue living at home, in-home care costs around $4,957 and home health care around $5,005. At $4,800 per month, assisted living care is less expensive than both home care and nursing care. Nursing homes provide the highest level of care and cost around $5,551 for a semiprivate room and $7,391 for a private room.
Assisted Living Facility: $4,800
In-Home Care: $4,957
Home Health Care: $5,005
Adult Day Health Care: $1,593
Nursing Home Facility (semiprivate room): $5,551
Nursing Home Facility (private room): $7,391