Get Pricing & Availability for Assisted Living in Edmond, OK
Call (855) 481-6777 for immediate assistance and get more details
Page Reviewed / Updated – July 19, 2022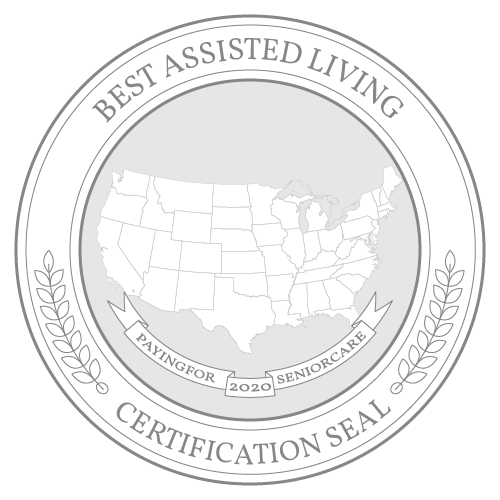 Edmond is one of the more expensive Oklahoma communities to live in, but local living costs are consistent with the national average. On a 100-point cost-of-living index based on national living costs, the city scores 99.1 compared to the state score of 83.7. Housing prices are particularly high here, which may make assisted living a viable alternative to owning a home. Social Security benefits are fully exempt from state taxes, and there's a deduction for other types of retirement income. This may leave more money available to pay for assisted living, which costs an estimated $4,800 per month in Edmond.
This guide introduces assisted living in Edmond by providing more information on how assisted living rates compare to care costs in other surveyed cities in Oklahoma and to other local care options. The guide also outlines common options for paying for services and lists some of the most highly rated residential facilities in the Edmond region.
The Cost of Assisted Living and Care in Edmond, OK
The 2021 Genworth Cost of Care Survey shows that seniors in Edmond pay $4,800 per month for assisted living.
In the Edmond region, assisted living rates are nearly $1,000 higher than the state average of $3,855, and they exceed the national median of $4,500 by $300. Edmond's comparatively high rates are due to its proximity to Oklahoma City. In Enid, care costs are a little higher than the state median but considerably cheaper than in Edmond at $3,980 per month. Seniors in Tulsa pay $3,855 for services, and Lawton has the lowest surveyed assisted living rates in the state at $3,561.
Edmond: $4,800
Oklahoma: $3,855
United States: $4,500
Enid: $3,980
Tulsa: $3,855
Lawton: $3,561
The Cost of Other Types of Care in Edmond, OK
Assisted living facilities in Edmond charge $4,800 per month. Older adults who obtain a comparable level of care in their own homes pay $4,957 for basic home care and $5,005 for specialized home health care. Those who need around-the-clock monitoring and skilled nursing services pay $5,551 for semiprivate accommodations in local nursing homes and $7,391 for private rooms. Adult day health care, which includes daytime services in a community setting, is the most affordable option at $1,593 per month.
In-Home Care: $4,957
Home Health Care: $5,005
Adult Day Health Care: $1,593
Assisted Living Facility: $4,800
Nursing Home Facility (semiprivate room): $5,551
Nursing Home Facility (private room): $7,391
Note: Data for Edmond was unavailable, so data for the nearest city, Oklahoma City, was used instead.
Financial Assistance for Assisted Living in Edmond, OK
Other Ways To Pay for Assisted Living in Edmond, OK
Since not everyone can afford to pay for assisted living out-of-pocket, it's important to find alternative methods to help make assisted living more affordable. Some of these options include:
Veterans Benefits
Life Insurance Policy
Long-Term Care Insurance
Reverse Mortgage
For additional information and planning, read our comprehensive guide to paying for senior care in Oklahoma.
Free Resources for Seniors in Edmond, OK
Seniors in Edmond have access to a range of services and programs that help them make informed decisions regarding their long-term care needs and find ways to pay for assisted living services.
| | | |
| --- | --- | --- |
| Resource | Contact | Service |
| Areawide Aging Agency | (405) 942-8500 | The Areawide Aging Agency provides a range of free and low-cost services to those aged 60 and over in Edmond and the surrounding region. It has a long-term care ombudsman who helps older adults compare local assisted living facilities, find ways to fund monthly care and resolve issues related to care planning or inadequate services. The agency also provides affordable local transportation, congregate meals and information and referral services. |
| Edmond Senior Center | (405) 216-7600 | The Edmond Senior Center hosts recreational activities for older adults on weekdays between 8 a.m. and 4 p.m. At this center, members participate in fitness classes, educational programs and special events throughout the year. The senior center provides day trip opportunities to local points of interest and has volunteer opportunities for members, including instructing classes, fundraising and helping with the daily lunch program |
| Oklahoma City Vet Center | (405) 456-5184 | The Oklahoma City Vet Center is located about 9 miles south of Edmond and provides specialized services to older veterans, helping them access the information and services they're entitled to. Through this office, individuals access counseling services, benefits screening and help with obtaining VA medical care. The office can also screen individuals for eligibility for Aid and Attendance and veterans' home placement. |
| Senior Health Insurance Counseling Program | (800) 763-2828 | SHIP is a nonprofit program that provides Medicare options counseling to qualifying individuals. Through this program, trained volunteers help Medicare beneficiaries understand their health care benefits and determine whether they qualify for Medicaid, which can help cover assisted living services for eligible seniors. SHIP counselors can also help older adults dispute denied health insurance claims or canceled policies. |
| Legal Aid Services of Oklahoma, Inc. | (918) 308-5295 | Legal Aid Services of Oklahoma, Inc., is a statewide nonprofit organization that helps older adults resolve issues related to long-term care, including applying for public benefits that may help them pay for services. The office can also help individuals with age-related issues such as estate planning and assigning powers of attorney. |
Rules and Regulations for Assisted Living Facilities in Edmond, OK
Assisted Living Communities in Edmond are required to follow a set of rules and regulations that are determined by the state. For an overview of those rules and regulations, see the information below. For more specific information, talk with your local community or Area Agency on Aging.
The 10 Best Assisted Living Facilities in Edmond, OK