Get Pricing & Availability for Assisted Living in Little Rock, AR
Call (855) 481-6777 for immediate assistance and get more details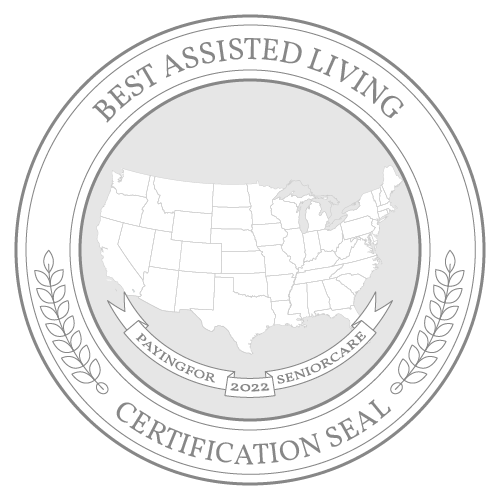 Considering its low cost of living, Little Rock is an excellent place for seniors to retire. The overall cost is 17.5% less than the U.S. average. Although a significant portion of savings is from housing, health care costs are 13.7% lower than the national average. Seniors can also save money on groceries, utilities and transportation. The cost of assisted living is about $4,488 per month, higher than the state's rate of $3,760 but slightly lower than the national average of $4,500.
State and local taxes for Arkansas retirees are favorable. Social Security benefits, retirement income (up to $6,000) and military pensions are tax-exempt. Even though sales taxes are on the high side, income tax rates have been dropping since 2020 and are scheduled to drop in the future.
This guide provides information regarding assisted living in Little Rock and the resources available to support seniors.
The Cost of Assisted Living in Little Rock, AR
According to the 2021 Genworth Cost of Care Survey, seniors in Little Rock pay an average of $4,488 per month for assisted living care. The cost of assisted living in Little Rock is $728 higher than the state average of $3,760 per month. Hot Springs is equal to the national average at $4,500. Seniors in Pine Bluff pay approximately $3,329 monthly, and Jonesboro pays an average of $3,650 per month, which is lower than the state median. Fort Smith averages around $3,850, which is slightly higher than the average state cost.
Little Rock: $4,488
Arkansas: $3,760
United States: $4,500
Hot Springs: $4,500
Pine Bluff: $3,329
Fort Smith: $3,850
Jonesboro: $3,650
The Cost of Other Types of Care in Little Rock, AR
Little Rock seniors have a variety of other long-term care options to choose from. Seniors who prefer to stay in their homes have the option of choosing either in-home care or home health care at a rate of $4,290. This option is slightly cheaper than residing in an assisted living facility. Adult day health care is a more affordable option for able-bodied seniors at an average cost of $1,907 per month. Seniors needing nursing home care typically pay approximately $6,083 for a semiprivate room and $7,148 for a private room.
In-Home Care: $4,290
Home Health Care: $4,290
Adult Day Health Care: $1,907
Assisted Living Facility: $4,488
Nursing Home Facility (semiprivate room): $6,083
Nursing Home Facility (private room): $7,148
Financial Assistance for Assisted Living in Little Rock, AR
Other Ways To Pay for Assisted Living in Little Rock, AR
Since not everyone can afford to pay for assisted living out-of-pocket, it's important to find alternative methods to help make assisted living more affordable. Some of these options include:
Veterans Benefits
Life Insurance Policy
Long-Term Care Insurance
Reverse Mortgage
For additional information and planning, read our comprehensive guide to paying for senior care in Arkansas.
Free Resources for Seniors in Little Rock, AR
There are many government agencies and nonprofit organizations that help seniors in Little Rock residing in or searching for an assisted living community. The following resources may be able to identify ways to pay for long-term care and provide assistance with government benefit programs and other community-based services.
| | | |
| --- | --- | --- |
| Resource | Contact | Service |
| | (501) 686-9164 | The Arkansas Area Agency on Aging is a federally funded program serving seniors 60 years old and over. It provides information on available programs and services regarding health care, public benefits, medical services and community-based programs. |
| | (866) 801-3435 | The Choices in Living Resource Center is operated by the Arkansas Department of Human Services. It's open Monday through Friday from 8 a.m. to 4 p.m. Trained specialists provide callers with helpful information about long-term care programs and services, Medicaid programs and prescription drug plans. They can also help seniors make informed decisions. |
| | (501) 508-8858 | The Arkansas Long-Term Care Ombudsman protects seniors living in long-term care facilities. The program helps residents understand their rights, investigates complaints and strives to resolve any concerns related to services received. The ombudsman advocates on behalf of seniors who feel they don't have a voice and ensures they live their lives with dignity. |
| | (501) 683-2382 | The Arkansas Department of Veterans Affairs helps veterans and their eligible dependents apply for state and federal benefits, high-quality long-term care, enhanced pension programs and burial honors. The department offers two VA pension programs that may be used to help cover the cost of assisted living: VA Aid and Attendance and Housebound. |
| | (501) 372-5300 | CareLink is a nonprofit organization that's been serving older adults since 1979. The agency helps seniors and their families connect with resources to meet the challenges of aging. Services include information and help with personal care, medical supplies, transportation, care coordination and legal assistance. It assists active seniors with finding senior activity centers to help them stay fit, healthy and involved. Representatives can also help seniors who are interested in participating in volunteer programs. |
Rules and Regulations for Assisted Living Facilities in Little Rock, AR
Assisted Living Communities in Little Rock are required to follow a set of rules and regulations that are determined by the state. For an overview of those rules and regulations, see the information below. For more specific information, talk with your local community or Area Agency on Aging.
The 8 Best Assisted Living Facilities in Little Rock, AR