Get Pricing & Availability for Assisted Living in Dianapolis, IN
Call (855) 481-6777 for immediate assistance and get more details
Page Reviewed / Updated – September 22, 2020
The 10 Best Assisted Living Facilities in Indianapolis, IN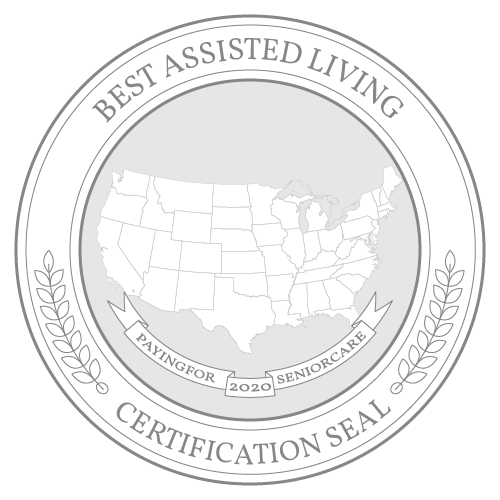 Home to the nation's most iconic speedway and the world's largest children's museum, Indianapolis, Indiana, features a unique blend of natural attractions, historic landmarks and modern amenities. This diverse selection of entertainment ensures seniors interested in retiring in this wheelchair-accessible city can find plenty to do during outings with friends and family.
Seniors moving into the area will find local winters to be quite cold. Temperatures often drop below freezing during December, January and February, however the chilly weather is typically brief, and the rest of the year is comfortably mild and humid.
Services and amenities can vary widely between communities, so here is our pick of the top 10 assisted living facilities in Indianapolis to help you find the one that suits you best.
Additionally, find out more about the cost of assisted living in Indianapolis and what financial assistance programs are available.
The Cost of Senior Living and Care in Indianapolis
In the greater Indianapolis area, average spending on senior care is very close to the state median according to Genworth's 2018 Cost of Care Survey. Although home healthcare and adult day care tend to be less expensive than other parts of the state, one notable exception is assisted living, which costs up to 15 percent more than average. Seniors may find that their costs vary significantly depending on the type of care that they require and their geographic region.
How much does Assisted Living Cost in Indianapolis?
Assisted living in Indianapolis costs $5,053 per month on average, which is more than 15 percent higher than the state's median. In fact, it is the most expensive major metropolitan area for these services in all of Indiana. Seniors in the capital region pay up to $2,000 more for monthly assisted living services compared to residents of Fort Wayne and Terre Haute, which are two of the most affordable cities.
How much does Home Care Cost in Indianapolis?
The monthly cost of homemaker services in Indianapolis is roughly $200 lower than the state median of $4,000. Local rates for personal assistance are similar to nearby Bloomington and slightly higher than Evansville, Haute Terre and Columbus. Cities where in-home services are more expensive include Fort Wayne and South Bend. All estimates are based on the cost of a month of full-time care, assuming 44 hours of work per week.
How much does Adult Day Care Cost in Indianapolis?
Adult day programs are one of the most affordable senior care options. In Indianapolis, the cost of these services is slightly lower than the state average of $1,842 per month. Programs in the capital area cost about $220 more monthly when compared to Fort Wayne and about $400 less than South Bend.
How much does Nursing Home Costs in Indianapolis?
Compared to other major cities across the state, skilled nursing facilities in Indianapolis have moderately higher rates. Based on the average cost of a semi-private room, local seniors pay about $13,440 less for a year of nursing care when compared to residents of South Bend. However, this is still $11,748 more than Terre Haute where the median cost of nursing home care falls on the lower end of the price scale.
Financial Assistance Programs in Indianapolis
Medicaid Program in Indianapolis
In Indianapolis, Medicaid offers full health insurance coverage and many other benefits to low-income adults who are aged, blind or disabled. In addition to covering routine dental and medical care, this program pays for in-home personal assistance and services offered by skilled nursing facilities. Medicaid also offers waivers for home- and community-based services that help elderly and disabled residents with the cost of daily assistance while allowing them to age in place. Medicaid eligibility is based on a number of factors, including the member's monthly income and personal assets.
To qualify for Traditional Medicaid or Hoosier Care Connect, you must be 65 or over, blind or disabled as defined by the Social Security Administration. Additionally, you must earn no more than $1,012 per month before taxes and have less than $2,000 in countable assets if you're single or $3,000 if you're married. These limits exclude retirement accounts, your home and your vehicle. Additionally, Spousal Impoverishment Protection Laws allow couples to keep up to $126,420 in nonexempt assets. Exceptional circumstances may also help you qualify. For example, higher income limits apply to individuals who are disabled and living in a licensed health care facility.
If you believe that you may be eligible for Medicaid, you can apply online, by phone or by visiting your local Marion County Division of Family Resources office. For further assistance, read our guide to Medicaid planning.
Other Financial Assistance Programs
Home and Community Based Services (HCBS) Aged & Disabled Waivers
Adults in Indianapolis who require skilled nursing care but prefer to live independently in their own homes may be eligible for financial assistance through Indiana's Aged & Disabled (A&D) Waiver. Funds provided by this HCBS waiver can also be used for assisted living facilities, adult day care and homemaker services. In addition to being aged, blind or otherwise disabled and needing a nursing home level of care, eligible participants must not have income that exceeds SSI by 300% and they must live or be moving into an HCBS-compliant setting.
You can learn more about this program and apply through the Division of Aging or CICOA Aging and In-Home Solutions, which is the Area Agency on Aging that serves greater Indianapolis. For a complete, easy-to-understand overview of A&D waivers, read our online guide.
The Program of All-Inclusive Care for the Elderly (PACE)
PACE is another alternative for individuals who are 55 years or older and who prefer to age in place rather than moving into a nursing home or assisted living facility. This integrated care model provides personal assistance, medical services and social activities under one umbrella. In Indianapolis, PACE services are provided by Franciscan Senior Health & Wellness. You can learn more about this Medicaid alternative and apply by calling 317-528-7223 or by visiting the CICOA Area Agency on Aging online.
Community and Home Options to Institutional Care for the Elderly and Disabled (CHOICE)
Indiana's Community and Home Options to Institutional Care for the Elderly and Disabled (CHOICE) program provides similar in-home services to adults who are 60 or older and require assistance with activities of daily living, such as dressing and bathing. CHOICE services are available throughout the Indianapolis area and all 92 counties, but there is currently a waiting list. As with other state-funded programs, the application process is handled by your Area Agency on Aging. You can learn more by contacting CICOA Aging & In-Home Solutions or by viewing our CHOICE guide for Indiana residents.
Residential Care Assistance Program (RCAP)
Adults who are unable to live at home but don't require skilled nursing care may be eligible for financial assistance through the Indiana Residential Care Assistance Program. Applicants must be aged, disabled or cognitively impaired and be living in a residential care facility or county home that's contracted by the Family Social Services Administration, Division of Aging. This program provides a daily stipend that can be used for room, board and laundry services at assisted living facilities. You can learn more about this program by contacting the Division of Aging or by discussing your needs with the residential care facility that will be submitting the application on your behalf. For an overview of this program, read our RCAP guide.
More Senior Living Resources in Indianapolis
| | | |
| --- | --- | --- |
| | Phone Number | Description |
| | (317) 639-1541 | Operating with support from the Indianapolis Neighborhood Housing Partnership, this organization provides affordable housing, including rental and purchase opportunities. It also operates two apartment buildings that allow seniors 55 and over to age in place. |
| | (317) 261-7266 | This federally funded agency provides affordable, market-rate and subsidized housing throughout Indianapolis. In most cases, rent is based on your household income. The agency also assists with Section 8 housing vouchers. |
| | (317) 921-2121 | Eligible homeowners who earn less than the 80 percent of the area median income and who need urgent home repairs may apply for assistance through the Greater Indy Habitat for Humanity. |
| | (317) 423-2641 | This nonprofit is powered by a team of volunteers who perform home repairs for elderly, disabled or low-income residents who are unable to hire a professional or perform the work themselves. |
| | (317) 327-4646 | Indianapolis and Marion County offer two property tax breaks for seniors. Surviving spouses may qualify for a flat-rate or 50 percent deduction on their property taxes. Low- to moderate-income seniors may qualify for circuit breaker protection that limits annual rate hikes. |
| | (317) 232-7777 | This federally funded energy assistance program helps low-income residents of Indianapolis pay their heating and electric bills. Annual income limits start at $23,732 for single householders. |
| | | Low- and moderate-income seniors who receive Medicare benefits and need help paying their Part D prescription drug premiums may apply for assistance through HoosierRx. This program provides up to $70 per month for Part D plans offered by several major insurers. To qualify, applicants must be 65 or older and earn less than 150 percent of the federal poverty limit annually, which is $18,975 for individuals and $25,605 for couples. |
For additional information and planning, please read our comprehensive guide to paying for senior care in Indiana.