Get Pricing & Availability for Assisted Living in Dianapolis, IN
Call (855) 481-6777 for immediate assistance and get more details
Page Reviewed / Updated – September 13, 2023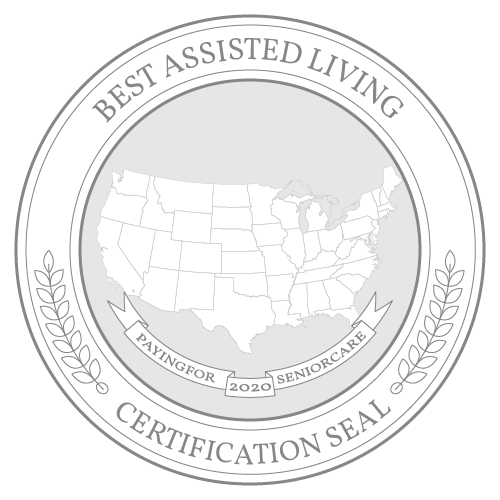 The capital of Indiana, Indianapolis offers a unique mix of urban and rural living for retirees. Not only does the city's overall cost of living fall roughly 15% below the national average, but seniors can benefit from affordable health care costs. As Indiana does not tax Social Security benefits, retirees can rely on that income when making long-term care plans.
When it comes to budgeting for senior care, Indianapolis seniors pay an average $4,036 monthly for assisted living, which is lower than both the state median of $4,357 and the national average of $4,459.
This guide provides more information about assisted living costs in Indianapolis, local organizations to contact for support and a list of the city's top senior facilities.
The Cost of Assisted Living in Indianapolis, IN
When determining how to finance Assisted Living, it's essential to first know the expense involved for your loved one to join a reputable community. With the ongoing increase in costs, having current information is crucial when budgeting for senior care. To help highlight the influence of inflation on senior living expenses, PayingForSeniorCare.com has collected cost data from its extensive network of over 75,000 senior living communities. This data represents the average cost of Assisted Living in Indianapolis and in 47 other cities in Indiana.
Inflation & the Cost of Assisted Living in Indianapolis, IN
Inflation has resulted in the cost of assisted living in Indianapolis increasing from $3,684 in 2022 to $4,036 in 2023. This spike of roughly 10% is similar to the impact inflation had on the nation as a whole. However, the Indiana state median actually dropped very slightly (to $4,357) during this period.
Local costs are projected to rise even further, hitting $4,346 in 2024. This is mirrored in Fort Wayne, South Bend and Evansville, where an 8% fluctuation is predicted. Early planning ensures seniors can budget effectively for these increases.
| | | | |
| --- | --- | --- | --- |
| Location | 2022 Cost (Historical) | 2023 Cost (Current) | 2024 Cost (Estimated) |
| Indianapolis | $3,684 | $4,036 | $4,346 |
| U.S. Average | $4,070 | $4,459 | $4,802 |
| Indiana | $4,360 | $4,357 | $4,699 |
| Fort Wayne | $3,810 | $4,174 | $4,495 |
| South Bend | $3,444 | $3,773 | $4,063 |
| Evansville | $3,970 | $4,349 | $4,684 |
The Cost of Other Types of Care in Indianapolis, IN
As different types of senior living offer distinct amenities, services and levels of care, variances are often seen in the monthly cost of one care type compared to another. In Indianapolis, assisted living costs $4,036 per month. Designed for self-sufficient seniors, independent living is less expensive at $3,089. Elderly individuals with cognitive conditions will likely opt for memory care. As it includes specially trained staff and dementia-specific services, it's the most expensive option at $5,852.
| | |
| --- | --- |
| Care Type | Cost |
| Assisted Living | $4,036 |
| Memory Care | $5,852 |
| Independent Living | $3,089 |
Financial Assistance for Assisted Living in FIndianapolis, IN
Other Ways To Pay for Assisted Living in Indianapolis, IN
Since not everyone can afford to pay for assisted living out-of-pocket, it's important to find alternative methods to help make assisted living more affordable. Some of these options include:
Veterans Benefits
Life Insurance Policy
Long-Term Care Insurance
Reverse Mortgage
For additional information and planning, read our comprehensive guide to paying for senior care in Indiana.
Free Resources for Seniors in Indianapolis, IN
Indianapolis seniors have access to several resources to help them find affordable assisted living services in the region. Through these programs and agencies, older adults can research long-term care facilities and assess their options for paying for monthly expenses.
| | | |
| --- | --- | --- |
| Resource | Contact | Service |
| Perry Senior Citizens Services | (317) 783-9231 | Perry Senior Services is a regional nonprofit organization that provides recreational activities for older adults, including fitness classes, carry-in lunches, bingo and euchre. The center also provides volunteer-based transportation to medical and dental appointments within Perry Township on weekdays between 8 a.m. and 4 p.m., which can help supplement the scheduled services seniors obtain through their assisted living facility. |
| CICOA Aging and In-Home Solutions | (800) 432-2422 | CICOA Aging and In-Home Solutions is the designated Area Agency on Aging for Indianapolis and its suburbs. The AAA provides one-on-one options counseling and Medicaid services to help seniors evaluate their health insurance options, understand their Medicare benefits and determine whether they qualify for Medicaid and the state's Residential Care Assistance Program, which pays for assisted living services. The agency also runs neighborhood meal sites in local senior centers, churches and apartment complexes, providing older adults with the opportunity to enjoy congregate meals and build social connections. |
| CAFE Partner Place Senior Center | (317) 890-3288 | The Partner Place Senior Center operates free programs and activities Monday through Thursday from 9 a.m. to 1 p.m. for those aged 55 and over. Seniors participate in a social hour, congregate meals, craft classes, age-friendly fitness classes and field trips. It also hosts guest speakers who cover a range of topics related to healthy aging. Membership is limited, but participants are accepted throughout the year. |
| Indianapolis Regional Office | (800) 827-1000 | The VA Indianapolis Regional Office provides veteran services to individuals in Indianapolis and the surrounding region. At this location, older veterans and their dependents access in-person and over-the-phone benefits counseling and assistance with applying for state and federal programs, including those that may cover or offset assisted living expenses. The office can also help older veterans access community-based wellness, counseling and transportation services. |
| Senior Corps | (317) 226-6724 | Senior Corps provides volunteer opportunities to those aged 55 and over in Indianapolis. Local seniors have three Senior Corps programs to choose from: the Foster Grandparent Program, the Retired and Senior Volunteer Program and the Senior Companion Program. In exchange for their time, volunteers may be eligible for benefits such as tax-free stipends, transportation reimbursement and free noontime meals. |
Rules and Regulations for Assisted Living Facilities in Indianapolis, IN
Assisted Living Communities in Indianapolis are required to follow a set of rules and regulations that are determined by the state. For an overview of those rules and regulations, see the information below. For more specific information, talk with your local community or Area Agency on Aging.
The 10 Best Assisted Living Facilities in Indianapolis, IN