Get Pricing & Availability for Assisted Living in Fort Wayne, IN
Call (855) 481-6777 for immediate assistance and get more details
Page Reviewed / Updated – July 7, 2022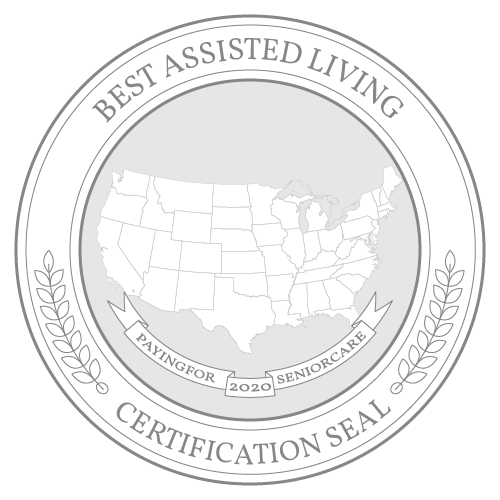 The city of Fort Wayne, located in central Indiana, beckons budget-conscious seniors with a cost of living that's below national averages in all categories, including health care, housing, groceries and transportation. All told, the cost of living here is roughly 16% below the U.S. average.
While the city's tax rates are closer to national averages, they're still low enough to help seniors save money. Fort Wayne residents pay 7% sales tax and 4.2% income tax, which is slightly better than the respective 7.3% and 4.6% average rates nationwide. On top of all that, the average monthly cost of assisted living in Fort Wayne, $3,485, undercuts the national average by over $1,000.
This quick guide investigates the price of assisted living and similar types of long-term care in Fort Wayne, compares the city's price of assisted living to prices in other Indiana cities and examines some senior services offered by public and private agencies in Fort Wayne's Allen County.
The Cost of Assisted Living in Fort Wayne, IN
Reporting from Genworth Financial puts the average cost of assisted living in Fort Wayne at $3,485 per month. In addition to being roughly $800 under the Indiana state average of $4,283, Fort Wayne's monthly cost of assisted living is roughly $1,000 under the national average of $4,500. South Bend, which carries monthly costs of $3,308 for such care, is the only Indiana city with a lower price tag than Fort Wayne. Lafayette is home to the state's highest prices for assisted living care at $5,255. State capital Indianapolis is also significantly above the national average, with a monthly cost of $4,478 for assisted living.
Fort Wayne: $3,485
Indiana: $4,283
United States: $4,500
Indianapolis: $4,478
South Bend: $3,308
Lafayette: $5,255
The Cost of Other Types of Care in Fort Wayne, IN
Fort Wayne seniors who prefer to age in place can expect to pay roughly $1,000 more than those who choose assisted living; both in-home care and home health care services charge an average of $5,339 a month. A semiprivate room in a nursing home raises the price by approximately $2,000 more at $7,574, and a private room carries a similar price jump and costs $9,429 monthly. Adult day care, at $1,192 monthly, presents a relatively low-cost option for seniors who don't need extensive supervision or assistance.
In-Home Care: $5,339
Home Health Care: $5,339
Adult Day Health Care: $1,192
Assisted Living Facility: $3,485
Nursing Home Facility (semiprivate room): $7,574
Nursing Home Facility (private room): $9,429
Financial Assistance for Assisted Living in Fort Wayne, IN
Other Ways To Pay for Assisted Living in Fort Wayne, IN
Since not everyone can afford to pay for assisted living out-of-pocket, it's important to find alternative methods to help make assisted living more affordable. Some of these options include:
Veterans Benefits
Life Insurance Policy
Long-Term Care Insurance
Reverse Mortgage
For additional information and planning, read our comprehensive guide to paying for senior care in Indiana.
Free Resources for Seniors in Fort Wayne, IN
Fort Wayne is home to a number of government agencies and nonprofit organizations that offer useful services to the city's older population. These services help area seniors stay in shape, make new friends, save money on transportation and otherwise bolster their quality of life in Fort Wayne.
| | | |
| --- | --- | --- |
| Resource | Contact | Service |
| Aging & In-Home Services of Northeast Indiana | (260) 745-1200 | As the designated Area Agency on Aging for Fort Wayne and its surrounding counties, this organization offers a bevy of programs aimed at increasing adult fitness, supporting and educating caregivers, providing information regarding government-funded health programs such as Medicaid and Medicare and helping seniors make the transition in or out of community care environments such as assisted living facilities and nursing homes. |
| Community Center | (260) 427-6460 | Adults 50 years of age and up can visit this hub to take computer classes, mingle with peers at weekly movie screens and luncheons, explore their creativity through arts and crafts classes and engage in other mentally and socially invigorating activities. It also includes an AARP-sponsored outdoor fitness park where active seniors can sign up for instructional classes or simply drop in to use the equipment. |
| Indiana Legal Services | (260) 424-9155 | The lawyers of this community nonprofit provide consultation and advice on civil matters to seniors and low-income members of the community. ILS can help seniors who have issues concerning elder abuse, guardianship responsibilities, pensions, advance directives and other areas of civil law; the firm cannot offer advice regarding civil matters, however. |
| Community Transportation Network | (260) 420-3280 | This locally based nonprofit provides low-cost specialized transportation for seniors and people with mobility issues. Rides should be scheduled at least a week in advance if possible; transportation to medical facilities is given priority, but seniors may use the services for personal trips as well. |
Rules and Regulations for Assisted Living Facilities in Fort Wayne, IN
Assisted Living Communities in Fort Wayne are required to follow a set of rules and regulations that are determined by the state. For an overview of those rules and regulations, see the information below. For more specific information, talk with your local community or Area Agency on Aging.
The 10 Best Assisted Living Facilities in Fort Wayne, IN