Get Pricing & Availability for Assisted Living in Chicago, IL
Call (855) 481-6777 for immediate assistance and get more details
Page Reviewed / Updated – September 11, 2020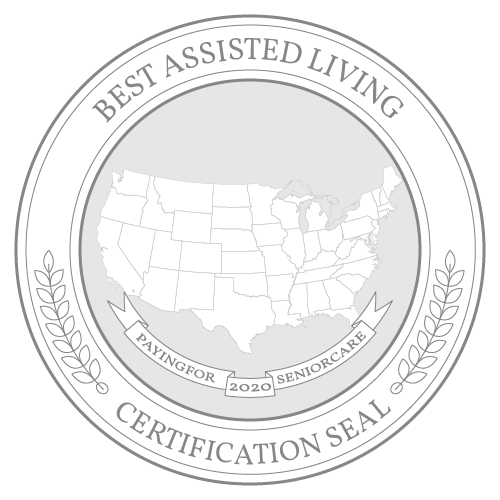 Chicago is a large city located near Lake Michigan with almost 2.7 million residents, about 13% of whom are adults aged 65 or older. Local seniors pay zero taxes on most retirement income, which may help offset the city's comparatively high cost of living.
Assisted living rates are also comparatively high in Chicago, averaging $5,941 per month. The statewide norm is much lower at $4,742, but Chicago offers financial assistance and public support programs to help seniors manage expenses.
This guide covers the cost of assisted living in Chicago compared to neighboring areas. It also provides resources to help seniors live safely and comfortably in the city.
The Cost of Assisted Living in Chicago, IL
When determining how to finance Assisted Living, it's essential to first know the expense involved for your loved one to join a reputable community. With the ongoing increase in costs, having current information is crucial when budgeting for senior care. To help highlight the influence of inflation on senior living expenses, PayingForSeniorCare.com has collected cost data from its extensive network of over 75,000 senior living communities. This data represents the average cost of Assisted Living in Chicago and in 110 other cities in Illinois.
Inflation & the Cost of Assisted Living in Chicago, IL
Chicago's average assisted living price rose 10% between 2022 and 2023, reaching $5,941. This was in contrast to Illinois' statewide norm, which saw prices drop 4.5% during the same period. However, other cities in Illinois also experienced price increases, and the state's average rate is expected to hit $5,313 in 2024. Rates in Springfield climbed by 10%, as did those in Naperville. Aurora experienced a 10% uptick as well, and the city's average price is projected to reach $5,149 by 2024. Nationwide costs also rose by 10% between 2022 and 2023, underlining the importance of planning ahead for senior living.
| | | | |
| --- | --- | --- | --- |
| Location | 2022 Cost (Historical) | 2023 Cost (Current) | 2024 Cost (Estimated) |
| Chicago | $5,423 | $5,941 | $6,398 |
| U.S. Average | $4,070 | $4,459 | $4,802 |
| Illinois | $4,959 | $4,742 | $5,313 |
| Springfield | $4,497 | $4,927 | $5,306 |
| Aurora | $4,364 | $4,781 | $5,149 |
| Naperville | $3,410 | $3,736 | $4,023 |
The Cost of Other Types of Care in Chicago, IL
The price of different types of senior care varies depending on support services and amenities. In Chicago, memory care is among the most expensive at $6,582, as it provides a high level of daily care and security for seniors living with dementia. Assisted living services are less intensive, so they're cheaper at $5,941 on average. Independent living offers the lowest level of support for self-reliant seniors, averaging $2,692 per month.
| | |
| --- | --- |
| Care Type | Cost |
| Assisted Living | $5,941 |
| Memory Care | $6,582 |
| Independent Living | $2,692 |
Financial Assistance for Assisted Living in Chicago, IL
Other Ways to Pay for Assisted Living in Chicago, IL
Since not everyone can afford to pay for assisted living out-of-pocket, it's important to find alternative methods to help make assisted living more affordable. Some of these options include:
Veterans Benefits
Life Insurance Policy
Long-Term Care Insurance
Reverse Mortgage
For additional information and planning, read our comprehensive guide to paying for senior care in Illinois.
Free Resources for Seniors in Chicago, IL
HealthChoice Illinois
HealthChoice Illinois is a version of the state's Medicaid program available in Chicago's Cook County. As part of HealthChoice Illinois, Healthcare and Family Services (HFS) Medical Benefits is a Medicaid entitlement program specifically for low-income seniors and persons with a permanent disability. The program covers everything that traditional Medicaid does, along with long-term nursing care, home health aids, hospice, transportation, and durable medical equipment.
As of 2017, applicants must fall below an asset threshold of $2,000 per month if single and $3,000 if applying as a married couple. Monthly income for single adults should not exceed $938, and $1,328 for couples. Applications may be downloaded from the Healthcare and Family Services website and mailed in, or a local office may be located by calling (800) 842-1461.
Medicare Extra-Help
Some low-income Medicare beneficiaries may be eligible to participate in the Extra Help Program. Benefits are estimated to be worth $4,900 per year and will help to cover the costs of prescriptions, monthly premiums, and annual deductibles. Applicants should have a yearly income of $14,390 or less for individuals and $28,720 or less for couples. For more information and to apply, interested parties can call (800) 772-1213 or visit the website.
Other Financial Assistance Programs in Chicago
Home and Community-Based Services (HCBS) Medicaid Waivers
HCBS waivers offered by Medicaid will pay for services for eligible seniors 60 years or older. Most waivers available to Chicagoans will require that the applicant has been assessed as being at risk for nursing home placement, and the cost of in-home care would be less than that of institutionalization. Waivers typically cover home health aide services, emergency response, and adult day care, at a minimum. To apply for an HCBS waiver in Chicago, please call (800) 252-8966.
Aid to The Aged, Blind, and Disabled (AABD)
This is a cash and medical assistance program that is available to low-income seniors through the Illinois Department of Human Services (DHS). Recipients may also be eligible to receive Supplemental Nutrition Assistance Program (SNAP) benefits and may use the same application. Applicants should be 65 years or older, blind or disabled, and already receiving supplemental Insurance benefits, or be eligible in all regards except for income. Applications may be submitted via the DHS website or by calling (800) 843-6154 to find a local DHS office.
Waiver for Supportive Living Facilities
This is a program designed to help low-income seniors 65 and older that currently receive Medicaid to live independently in a long-term care facility that is not a nursing home. This waiver covers the costs of assisted living that are not usually covered by Medicaid such as food and rent. Program participants must need a nursing home level of care, but choose to receive it in an assisted living facility. There is an income cap of $735 for single adults and $1,103 for couples as of 2018.
Home-care services, medication oversight, personal emergency response devices, intermittent nursing, housekeeping, and laundry are some services that are included in the waiver. Interested parties may read more about the program here, or call (844) 528-8444 to obtain more information and instructions on how to apply.
Community Care Program
The Community Care Program, also known as the Waiver for the Elderly, is a Medicaid entitlement waiver specifically for seniors that need a nursing home level of care, but would rather stay in their own homes. To be eligible, recipients must be 65 or older, be able to pass a Determination of Need assessment, have limited mobility, and be at risk of being placed in a nursing care facility. Additionally, an asset level of $17,500 or less is required.
Waivers services include adult day care with meals, emergency home response services for seniors that have documented mobility issues and health and safety needs, and in-home care that provides help with daily tasks. For more information on this waiver or to apply, please visit the Community Care website or call (800) 252-8966.
Rules and Regulations for Assisted Living Facilities in Chicago, IL
Assisted Living Communities in Chicago are required to follow a set of rules and regulations that are determined by the state. For an overview of those rules and regulations, see the information below. For more specific information, talk with your local community or Area Agency on Aging.
The 10 Best Assisted Living Facilities in Chicago, IL