Get Pricing & Availability for Assisted Living in Chicago, IL
Call (855) 481-6777 for immediate assistance and get more details
Page Reviewed / Updated – August 18, 2020
The 10 Best Assisted Living Facilities in Chicago, IL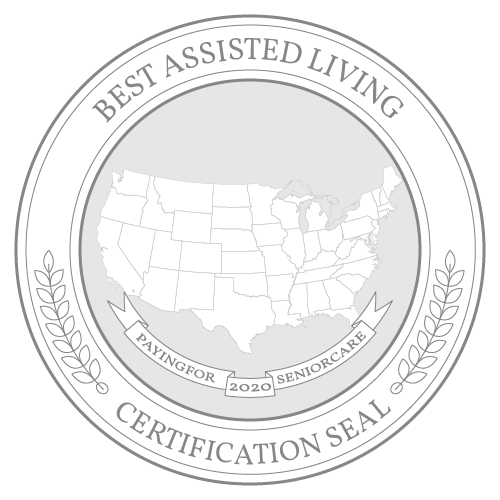 Located along the shores of Lake Michigan, Chicago is a thriving city that's home to nearly 2.7 million residents. Seniors aged 65 and older make up 12% of the population, and the city is ranked as one of the top five best cities in America by Resonance Consultancy, based on factors such as air quality, crime rates and cultural diversity.
Seniors who like to stay active can find plenty to do in Chicago. The Lincoln Park Zoo is a popular destination for day trips, and there are lots of shops, restaurants and galleries to explore along the Magnificent Mile. The city is home to a number of renowned academic institutions, museums and world-class hospitals, including the nationally-ranked University of Chicago Medical Center and Northwestern Memorial Hospital.
Here are our picks for the 10 best assisted living facilities in Chicago, Illinois. Additionally, find out more about the cost of assisted living in Chicago and what financial assistance programs are available.
The Cost of Senior Living and Care in Chicago
Chicago's senior care is the most expensive in Illinois compared to other large cities. Assisted living costs in the city are almost $800 more than the state average. The city also leads the way in cost in other areas of senior care – according to the 2018 Genworth Cost of Care Survey, nursing home care is 19% higher than the state average. These costs, however, can be offset by the many services, waivers and low-cost housing options offered by the City of Chicago and various charities.
How much does Assisted Living Cost in Chicago?
Chicago's assisted living cost is $4,794 per month, which is about $800 more than the state average of $4,030. Nearby cities that come close in cost are neighbors Rockford to the east at $4,770 and the more northerly Bloomington at $4,650. Other large cities in the state average between $3,700 and $4,400 per month, with Peoria having the lowest rate of $3,750, more than $1,000 less per month than Chicago.
How much does Home Care Cost in Chicago?
At $28.60 per hour, the average monthly home care costs in Chicago are $4,576, assuming a 44-hour work week. This is almost $400 more than the state average of $4,195. The city of Bloomington's monthly average is relatively close to that of Chicago's at $4,433, but it's about $150 less per month. Decatur is the least expensive city in the state at almost $1,000 less a month than Chicago.
How much does Adult Day Care Cost in Chicago?
Chicago is the third most expensive city for adult day care in Illinois at $1,728 per month – that's $161 higher than the state average of $1,567. Although the cities of Champaign and Carbondale average monthly costs higher than Chicago, the difference between the three cities is less than $10 per month. Peoria is the least expensive city at $1,186 per month, $542 less than Chicago. The average monthly cost for other cities in Illinois is between $1,408 and $1,647 per month.
How much does Nursing Home Costs in Chicago?
A semi-private room at a nursing facility in Chicago is $7,330 per month, $1,414 more than the state average. The cities of Champaign and Bloomington are relatively close in cost to Chicago at $6,570 and $6,342 respectively. Other cities in the state are cheaper while still averaging monthly costs between $5,019 and $6,088.
Financial Assistance Programs in Chicago
HealthChoice Illinois
HealthChoice Illinois is a version of the state's Medicaid program available in Chicago's Cook County. As part of HealthChoice Illinois, Healthcare and Family Services (HFS) Medical Benefits is a Medicaid entitlement program specifically for low-income seniors and persons with a permanent disability. The program covers everything that traditional Medicaid does, along with long-term nursing care, home health aids, hospice, transportation, and durable medical equipment.
As of 2017, applicants must fall below an asset threshold of $2,000 per month if single and $3,000 if applying as a married couple. Monthly income for single adults should not exceed $938, and $1,328 for couples. Applications may be downloaded from the Healthcare and Family Services website and mailed in, or a local office may be located by calling (800) 842-1461.
Medicare Extra-Help
Some low-income Medicare beneficiaries may be eligible to participate in the Extra Help Program. Benefits are estimated to be worth $4,900 per year and will help to cover the costs of prescriptions, monthly premiums, and annual deductibles. Applicants should have a yearly income of $14,390 or less for individuals and $28,720 or less for couples. For more information and to apply, interested parties can call (800) 772-1213 or visit the website.
Other Financial Assistance Programs in Chicago
Home and Community-Based Services (HCBS) Medicaid Waivers
HCBS waivers offered by Medicaid will pay for services for eligible seniors 60 years or older. Most waivers available to Chicagoans will require that the applicant has been assessed as being at risk for nursing home placement, and the cost of in-home care would be less than that of institutionalization. Waivers typically cover home health aide services, emergency response, and adult day care, at a minimum. To apply for an HCBS waiver in Chicago, please call (800) 252-8966.
Aid to The Aged, Blind, and Disabled (AABD)
This is a cash and medical assistance program that is available to low-income seniors through the Illinois Department of Human Services (DHS). Recipients may also be eligible to receive Supplemental Nutrition Assistance Program (SNAP) benefits and may use the same application. Applicants should be 65 years or older, blind or disabled, and already receiving supplemental Insurance benefits, or be eligible in all regards except for income. Applications may be submitted via the DHS website or by calling (800) 843-6154 to find a local DHS office.
Waiver for Supportive Living Facilities
This is a program designed to help low-income seniors 65 and older that currently receive Medicaid to live independently in a long-term care facility that is not a nursing home. This waiver covers the costs of assisted living that are not usually covered by Medicaid such as food and rent. Program participants must need a nursing home level of care, but choose to receive it in an assisted living facility. There is an income cap of $735 for single adults and $1,103 for couples as of 2018.
Home-care services, medication oversight, personal emergency response devices, intermittent nursing, housekeeping, and laundry are some services that are included in the waiver. Interested parties may read more about the program here, or call (844) 528-8444 to obtain more information and instructions on how to apply.
Community Care Program
The Community Care Program, also known as the Waiver for the Elderly, is a Medicaid entitlement waiver specifically for seniors that need a nursing home level of care, but would rather stay in their own homes. To be eligible, recipients must be 65 or older, be able to pass a Determination of Need assessment, have limited mobility, and be at risk of being placed in a nursing care facility. Additionally, an asset level of $17,500 or less is required.
Waivers services include adult day care with meals, emergency home response services for seniors that have documented mobility issues and health and safety needs, and in-home care that provides help with daily tasks. For more information on this waiver or to apply, please visit the Community Care website or call (800) 252-8966.
More Senior Living Resources in Chicago
| | | |
| --- | --- | --- |
| Resource | Phone Number | Description |
| | (773) 769-5500 | Chicago Methodist provides 44 units of affordable senior housing in two buildings. Supportive living facilities and personal care services including home health care, long-term nursing, and memory care are also offered. |
| | (312) 655-7525 | Catholic Charities provides 831 affordable apartments across 12 buildings in Chicago to seniors 62 and older, at 30% of gross yearly income. Supportive housing, adult day care, homemaker services, daily lunches at senior centers across the city and home delivery are some additional services offered. |
| | (312) 744-4016 | This service is targeted towards family members that care for elderly relatives at home. It benefits the senior by reducing some of the psychological, emotional and physical tolls on the caretaker by facilitating time away. The city provides respite funds to hire in-home aide workers provided by Salvation Army Homemakers. Funds may be used incrementally or all at once. For more information please call the number provided. |
| | (800) 252-8966 | The Chicago Department of Aging provides grants to eligible seniors to help offset the cost of prescriptions and taxes. In order to qualify, applicants should be 65 or older and residents of Chicago who have paid Illinois property taxes. Grant amounts are dependent on the amount of property taxes paid and the income of the applicant. Applications may be submitted online or in person at a local area agency on aging office. |
| | (312) 913-7164 | The CHA manages almost 9,000 units in 43 dedicated senior properties across the city. Applicants must be 62 or older and will pay 30% of their gross annual income. To get more information or to apply for housing, please visit the CHA website, or call the number provided. |
| | | Housing Opportunities and Maintenance for the Elderly is a non-profit organization that provides low-income seniors with free home repair services and offers 61 low-cost one bedroom units in three inter-generational buildings across the city. More information and eligibility requirements may be found on their website. |
For additional information and planning, please read our comprehensive guide to paying for senior care in Illinois.