Get Pricing & Availability for Assisted Living in Rockford, IL
Call (855) 481-6777 for immediate assistance and get more details
Page Reviewed / Updated – July 20, 2020
The 10 Best Assisted Living Facilities in Rockford, IL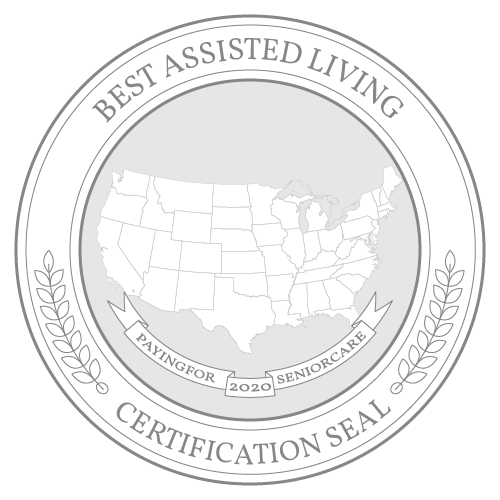 Rockford sits along the northern Illinois border, about 1.5 hours from Milwaukee and Chicago. The city is strategically located within driving distance of beautiful Lake Michigan water views. First settled in 1834, it became home to Rockford University shortly afterward. Today, it offers diversity to seniors seeking an eclectic lifestyle.
Located within the Shawnee National Forest, Rockford's scenic woodland views can be seen from every direction. Seniors can stroll through Klehm Arboretum and Botanical Garden and Anderson Japanese Gardens with visiting family and friends. The EPA's air quality rating for the area is high, and summer temperatures reach 84 degrees in July. There are also several hospitals near Rockford to cater to seniors' health needs. Seniors retiring to Rockford can look forward to a cost of living 25% below the national average, based on lower housing and grocery costs.
Keep reading to find out more about the top 10 assisted living facilities in Rockford. Additionally, find out more about the cost of assisted living in Rockford and what financial assistance programs are available.
The Cost of Senior Living and Care in Rockford
Senior living costs in Rockford are generally close to the average of what seniors pay in the rest of the state of Illinois, according to the 2018 Genworth Cost of Care Survey. In some areas, such as assisted living and adult day care, Rockford seniors pay above the state average, while they generally pay less than the average for home care services.
How much does Assisted Living Cost in Rockford?
Assisted living in Rockford costs seniors an average of $4,770 a month, compared with the $4,030 seniors pay in the rest of Illinois, on average. Rockford's average costs are high by the standards of some Illinois communities, such as Carbondale, where costs average $3,475 a month for assisted living. Rockford seniors still pay slightly less than seniors do in Chicago, where monthly costs for assisted living average $4,794.
How much does Home Care Cost in Rockford?
Home care in Rockford costs an average of $3,886 a month, putting the city well below the state average of $4,195 for similar service. Rockford is close to the middle of the common range of Illinois communities for cost. Chicago, for example, reports an average monthly cost for home care of $4,576, while Decatur occupies the low end of the price spectrum at just $3,623 a month.
How much does Adult Day Care Cost in Rockford?
Adult day care in Rockford costs local seniors $1,647 a month. This is about $80 more than the average cost reported for the state of Illinois, which sits at $1,567. Chicago and Carbondale exceed Rockford's average price by a significant margin, at monthly costs of $1,728 and $1,735, respectively. Decatur, by contrast, reports monthly costs well below Rockford, at $1,435 a month for adult day care.
How much does Nursing Home Costs in Rockford?
Nursing home care in Rockford costs seniors an average of $5,916 a month. This is the exact price seniors pay, on average, for a semi-private room in the state at large. It is also well below the relatively high cost of nursing home care in Chicago, which is $7,330 a month. Carbondale reports one of the lowest rates in the state for nursing home care, at just $5,019 a month. This is $897 a month less than the average price seniors pay in Rockford.
Financial Assistance Programs in Rockford
Medicaid Program in Rockford
Seniors in Rockford can get some help paying for medical bills through the state of Illinois' Medicaid program for low-income health care. Medicaid is an entitlement program that covers all eligible Rockford seniors, with no waiting lists or enrollment caps. Applications for Medicaid can be completed in person, at the Department of Human Services office or by calling (800) 843-6154 for an application packet. Seniors can also apply for Medicaid in Illinois online, through either the state benefits webpage or Healthcare.gov.
Medicaid requires seniors in Rockford to meet several enrollment criteria before approving benefits. To qualify, seniors must be citizens or legal residents of the United States and reside permanently in the state of Illinois. Income restrictions also apply. Single adults applying for themselves must earn less than $1,041 a month, or $12,492 a year. Married couples may earn up to $1,409 a month, or $16,908 a year, from all sources combined. Seniors who earn more than these limits can still be approved for Medicaid, but they may have to pay an annual share of cost before their benefits kick in.
Medicaid also looks into applicants' personal assets over a 60-month look-back period. Seniors in Rockford who apply for Medicaid must not have more than $2,000 in countable assets or $3,000 for married couples. Many assets are not counted toward this limit, such as a personal vehicle or the first $585,000 in equity on a home the senior occupies as a residence. Household belongings, furniture and personal effects are not counted as assets, though retirement funds and other investments are.
Seniors who have doubts about their financial eligibility for Medicaid can consult with a Medicaid planner or certified senior adviser about getting their finances in shape before applying.
Medicaid Waivers in Rockford
Supported Living Program
The Supportive Living Program (SLP) helps Rockford seniors opt out of residential placement in a nursing care home and remain independent at an approved assisted living facility. The program covers many of the expenses Medicaid usually doesn't pay for, including:
Personal care
Homemaking services
Laundry
Medication assistance
Social and health-related activities
Recreational activities
Seniors can apply for the SLP waiver through the Department of Healthcare and Family Services website or by phone.
Waiver For Adults with DD
Adults with developmental disabilities can get help paying for care that falls short of placement in a medical facility through Illinois' Waiver for Adults with DD. This program pays the monthly cost of community-based care for eligible adults. Seniors or their loved ones in Rockford can apply in person at a local DHS office or by calling 1-888-DD-PLANS.
HCBS Waiver for Persons with Brain Injury
Seniors with a history of stroke or traumatic injury who are at risk of placement in a residential care facility can get help with paying for a lower level of care through the HCBS Waiver for Persons with Brain Injury. Seniors can apply through Medicaid, and covered benefits include:
Personal assistant
Homemaker support
Adult day care
Accessibility adaptations to the home
Specialized medical equipment
Home-delivered meals
Personal Emergency Response Systems (PERS) hardware installation and service
Respite care
Intermittent nursing assistance
Physical, occupational and speech therapy services
Adult day care
Prevocational services
Supported employment assistance
Cognitive behavioral therapies
HCBS Waiver for Persons with HIV or AIDS
Seniors whose HIV/AIDS status puts them at risk of admission to residential or medical care can get an HCBS Waiver for Persons with HIV or AIDS. This waiver covers the same benefits other HCBS waivers do, but it is restricted to seniors with a positive diagnosis of HIV. Services may be provided in the senior's home or at an assisted living community. Applications go through Medicaid.
HCBS Waiver for Persons Who Are Elderly
Rockford seniors aged 60 and over can apply for an HCBS Waiver for Persons Who Are Elderly. In addition to the standard HCBS caregiver and community-based support services, this waiver helps non-disabled seniors find safe, comfortable living arrangements that fall short of medical residential care settings. Seniors can apply through a Medicaid caseworker.
Other Financial Assistance Programs in Rockford
Senior Health Insurance (SHIP)
Seniors in Rockford can get counseling and application assistance from the Senior Health Insurance Program. This statewide non-profit service helps Medicare recipients, their caregivers and beneficiaries find affordable options for health care, prescription drug coverage and Social Security programs they may be eligible for. Seniors can apply online at the SHIP website.
Illinois Rx Buying Club
The Illinois Rx Buying Club acts as a free discount card seniors in Rockford can use to save up to 20% on the cost of their prescriptions. Seniors can get a card by calling (866) 215-3463 or by reaching out to the Rockford-area Agency on Aging. There is no application process, and the card is free.
More Senior Living Resources in Rockford
| | | |
| --- | --- | --- |
| Resource | Phone Number | Description |
| Rockford Housing Authority | (815) 489-8732 | The Rockford Housing Authority operates 300 public housing units in the areas inside and around the Rockford city limits. Seniors who meet income eligibility guidelines and need a place to stay can apply to join the authority's waiting list for apartments that become available. Applications can be made in person at the RHA Central Office or by calling during business hours. |
| Housing Choice Voucher Program | (815) 489-8500 | Seniors in Rockford who meet the income requirements may be able to apply for the Housing Choice Voucher Program, formerly known as Section 8. This program is provided by the federal government for low-income renters who apply through the city's housing authority. |
| Low-Income Home Energy Assistance Program (LIHEAP) | (877) 411-WARM (9276) | Seniors in Rockford who meet the income and eligibility guidelines can take part in the Low-Income Home Energy Assistance Program (LIHEAP), which lowers home energy bills by up to 30%. Seniors can apply through a local Community Action Agency. |
| Illinois Volunteer Money Management | (800) 252-8966 | Illinois Volunteer Money Management is a free counseling and adviser service seniors in Rockford can access to get help with reorganizing their bills and outstanding debts. The program can also help seniors prepare their finances for major life transitions, such as moving into or out of residential care. Applications for this adult protective service can go through the Illinois Department on Aging. |
For additional information and planning, please read our comprehensive guide to paying for senior care in Illinois.