Get Pricing & Availability for Assisted Living in Rockford, IL
Call (855) 481-6777 for immediate assistance and get more details
Page Reviewed / Updated – October 7, 2022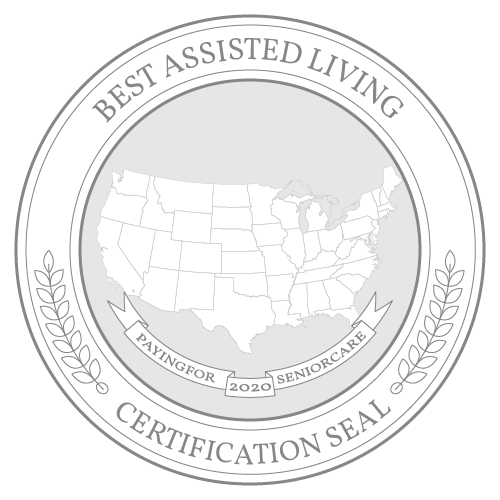 Rockford is a city in northern Illinois, approximately 30 minutes south of the Wisconsin state line. The city has both benefits and drawbacks for seniors considering the financial implications of retirement in the area. Overall, the cost of living in Rockford is 25% below the U.S. average, providing seniors with relatively low costs for groceries, utilities, transportation and other key needs. The cost of health care is 2.7% above the national average, and both sales and income tax rates are also above-average. The Genworth Financial 2021 Cost of Care Survey reports that the average monthly price of assisted living care in Rockford, $5,250, is roughly 15% higher than both state and national averages.
In addition to providing a list of the best assisted living facilities in Rockford, IL, this guide provides an overview of the cost of assisted living in Rockford, as well as average costs for other types of care. Additionally, find a list of free and low-cost services that provide seniors with a variety of assistance in their communities.
The Cost of Assisted Living in Rockford, IL
Rockford's average monthly cost of $5,250 for assisted living is higher than the Illinois average of $4,488 and the U.S. average of $4,500. It's among the highest in the state, topping state capital Springfield's average monthly cost of $5,110 and Chicago's average cost of $4,825. Illinois prices fall dramatically in central Decatur, where seniors pay an average of $4,382 a month; and in southern Carbondale, which has one of the state's lowest average monthly costs at $3,525.
Rockford: $5,250
Illinois: $4,488
United States: $4,500
Carbondale: $3,525
Decatur: $4,382
Springfield: $5,110
Chicago: $4,825
The Cost of Other Types of Care in Rockford, IL
Seniors who prefer aging in a private home can employ in-home care and home health care services for an average of $5,625 a month. The skilled nursing care of a nursing home facility adds thousands to the monthly cost, with a semi-private room averaging $7,445 a month and a private room averaging $9,482. Adult day health care is a relatively inexpensive option at an average of $1,801 a month, but its limited hours and medical support mean that it may not be the best fit for all seniors.
Assisted Living Facility: $5,250
In-Home Care: $5,625
Home Health Care: $5,625
Adult Day Health Care: $1,801
Nursing Home Facility (semi-private room): $7,445
Nursing Home Facility (private room): $9,482