Get Pricing & Availability for Assisted Living in Wilmington, DE
Call (855) 481-6777 for immediate assistance and get more details
Page Reviewed / Updated – July 20, 2022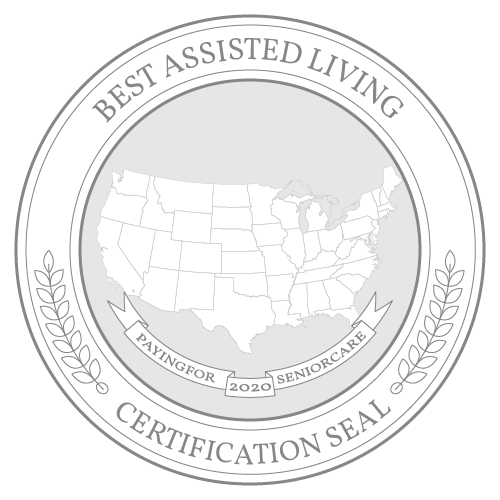 U.S. adults considering a Mid-Atlantic destination for their retirement years may find an appealing option in Wilmington, Delaware. The city's residents enjoy an overall cost of living that's 10% below the U.S. average. Housing costs, in particular, are a remarkable 45% below the U.S. average. While the area has a higher-than-average income tax rate of 7.9%, Delaware is also one of just five U.S. states with no sales tax.
According to the annual Genworth Financial Cost of Care Survey, the average monthly cost for assisted living in Wilmington is $5,685. That figure is higher than the national average but also slightly cheaper than the Delaware average.
This guide compares the costs of assisted living in Wilmington to those of cities in nearby states and examines the costs of alternative types of long-term care. Finally, there's an overview of low- and no-cost services in the area aimed at helping older adults get the most out of their retirement location.
The Cost of Assisted Living in Wilmington, DE
Wilmington's monthly cost for assisted living is $5,685. The city's cost for assisted living care is significantly higher than the U.S. average of $4,500, but seniors living in Wilmington pay roughly $300 less than the Delaware average of $5,995. That average is brought up by state capital Dover, where seniors can expect to pay $6,073 a month for assisted living care. Over the state border in Maryland, senior residents of Baltimore see lower prices of $4,750 a month. However, in New Jersey, Atlantic City's residents pay more than Wilmington's, with an average monthly cost of $5,807.
Wilmington: $5,685
Delaware: $5,995
United States: $4,500
Dover: $6,073
Baltimore, MD: $4,750
Atlantic City, NJ: $5,807
The Cost of Other Types of Care in Wilmington, DE
Wilmington seniors who prioritize saving money may opt for adult day health care, which is easily the least expensive option for long-term care at $1,777 a month. Wilmington's prices for aging in place — $5,329 for in-home care and $5,339 for home health care — are only a few hundred dollars below those of assisted living. However, there's a major price jump for seniors seeking nursing home care: Genworth reports those costs as being $11,437 for a shared room and $12,897 for a private room.
In-Home Care: $5,329
Home Health Care: $5,339
Adult Day Health Care: $1,777
Assisted Living Facility: $5,685
Nursing Home Facility (semiprivate room): $11,437
Nursing Home Facility (private room): $12,897
Note: Data for Wilmington was unavailable, so data for the nearest city, Philadelphia, PA, was used instead.
Financial Assistance for Assisted Living in Wilmington, DE
Other Ways To Pay for Assisted Living in Wilmington, DE
Since not everyone can afford to pay for assisted living out-of-pocket, it's important to find alternative methods to help make assisted living more affordable. Some of these options include:
Veterans Benefits
Life Insurance Policy
Long-Term Care Insurance
Reverse Mortgage
For additional information and planning, read our comprehensive guide to paying for senior care in Delaware.
Free Resources for Seniors in Wilmington, DE
The resources in the following chart can help Wilmington's seniors find assistance with certain civil legal issues, find ways to meet other older adults in the area, stay physically active and get professional advice on ways to stay financially solvent throughout retirement.
| | | |
| --- | --- | --- |
| Resource | Contact | Service |
| Community Legal Aid Society Elder Law Program | (302) 575-0666 | This arm of the CLAS focuses on legal support for Delaware residents who are at least 60 years old; there are no income restrictions. The attorneys of this nonprofit organization can offer help with civil matters that include evictions, debt collection and problems applying for or claiming government benefits. They can also help with drafting advance directives and defending the rights of residents of assisted living facilities and nursing homes. |
| Wilmington Senior Center | (302) 651-3400 | Located just off of Brandywine Creek, this community center is open to all adults ages 50 and over and offers technology education, financial coaching, low-impact exercise and fitness classes, congregate meals and special events such as group outings. |
| Division of Services for Aging and Adults With Physical Disabilities | (800) 223-9074 | This state-level agency acts as an umbrella for many of Delaware's senior-focused initiatives. Through the DSAAPD, seniors can access case management services, borrow or lease assistive devices such as wheelchairs and specialized laptops, lodge complaints about quality of care in community living environments and receive information regarding Medicare, Social Security and other entitlement programs. |
Rules and Regulations for Assisted Living Facilities in Wilmington, DE
Assisted Living Communities in Wilmington are required to follow a set of rules and regulations that are determined by the state. For an overview of those rules and regulations, see the information below. For more specific information, talk with your local community or Area Agency on Aging.
The 10 Best Assisted Living Facilities in Wilmington, DE