Get Pricing & Availability for Assisted Living in Voorhees, NJ
Call (855) 481-6777 for immediate assistance and get more details
Page Reviewed / Updated – September 30, 2022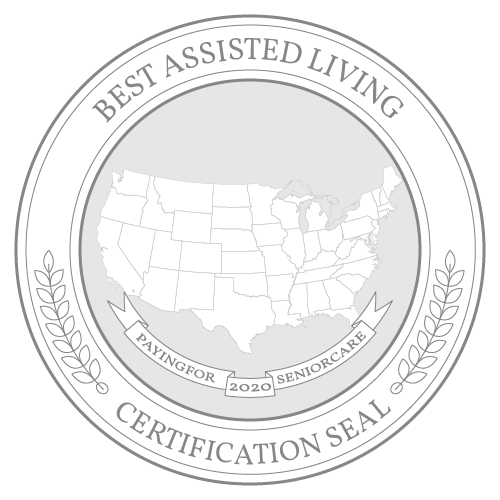 Voorhees Township in Camden County, NJ, has a higher overall cost of living than the national average, but it's still significantly lower than the overall New Jersey score. Some categories, including health and transportation, are lower than the national and state averages; other categories like grocery, housing, and utilities are higher than one or both corresponding national or state scores. The estimated monthly assisted living cost of $5,685 in Voorhees Township is more than the national $4,500 average, yet much less than the New Jersey average of $6,495. Seniors who wish to cut monthly costs can look into local programs in and near the township.
In addition to providing a list of the best assisted living facilities in Voorhees, NJ, this guide provides an overview of the cost of assisted living in Voorhees, as well as average costs for other types of care. Additionally, find a list of free and low-cost services that provide seniors with a variety of assistance in their communities.
The Cost of Assisted Living in Voorhees Township, NJ
With a monthly average assisted living cost of $5,685, Voorhees Township is $810 less than the state average of $6,495, but $1,185 more than the United States average of $4,500. The average assisted living cost in the township is more than the $5,550 monthly average in Lancaster, PA and less than the average of $5,807 in Atlantic City. Average costs are higher in Vineland at $6,400 and Ocean City at $7,490.
Voorhees Township: $5,685
New Jersey: $6,495
United States: $4,500
Lancaster, PA: $5,550
Atlantic City: $5,807
Vineland: $6,400
Ocean City: $7,490
The Cost of Other Types of Care in Voorhees Township, NJ
Voorhees Township's $5,685 assisted living cost each month is significantly more costly than the adult day health care average monthly expense of $1,777. It's a bit more expensive than in-home care at $5,329 and home health care at $5,339, but much less than the average $11,437 monthly cost for a semi-private room and $12,897 for a private room at a nursing home facility.
Assisted Living Facility: $5,685
In-Home Care: $5,329
Home Health Care: $5,339
Adult Day Health Care: $1,777
Nursing Home Facility (semi-private room): $11,437
Nursing Home Facility (private room): $12,897
Note: Data for Voorhees Township was unavailable, so data for the nearest city, Philadelphia, PA, was used instead.