Get Pricing & Availability for Assisted Living in Reno, NV
Call (855) 481-6777 for immediate assistance and get more details
Page Reviewed / Updated – September 30, 2020
The 10 Best Assisted Living Facilities in Reno, NV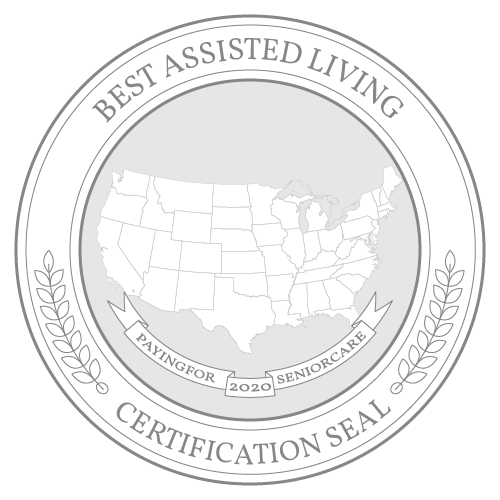 The Biggest Little City in the World, Reno, NV has everything seniors need to live a fun and fulfilling retirement. From its bustling arts and culture scene to its vibrant nightlife and renowned restaurants, the city appeals to seniors with a variety of interests. Perhaps that's why the community earned the number one spot on Best Cities' list of America's 100 best small cities.
One of the sunniest cities in America, seniors can enjoy a beautiful year-round climate and it's located just 22 miles from Lake Tahoe, providing countless opportunities for outdoor activity and recreation. Not only is Reno home to nationally-recognized attractions, including the National Bowling Stadium, it also plays host to a number of world-renowned events throughout the year, such as the Great Reno Balloon Race. To serve its large demographic of retirees, the city is committed to keeping older adults connected to the community through a number of social services and senior programs.
Despite its high overall living costs, assisted living is actually very affordable in Reno. At $3,250 per month, the cost of assisted living services is lower than both the statewide median of $3,400 and national average of $4,051. Nevada also has one of the lowest tax burdens in the U.S. which could help seniors when it comes to planning their retirement.
The following list provides a look at the top 10 assisted living facilities in the Reno area. Additionally, find out more about the cost of assisted living in Reno and what financial assistance programs are available.
The Cost of Senior Living and Care in Reno
According to the Genworth 2018 Cost of Care Survey, the cost of assisted living care in Reno is the same as the national median but somewhat higher than the Nevada state average. Seniors needing home health care in Reno pay a little more than those living in other parts of Nevada. Other services, such as nursing home care, are moderately less expensive in Reno than in the rest of the state.
How much does Assisted Living Cost in Reno?
Assisted living costs in Reno average $4,000 per month for a private, one-bedroom unit, which is $500 per month higher than the state median and more than $800 per month higher than the average monthly cost of assisted living in Las Vegas. The state capital of Carson City, on the other hand, comes in at $4,500 per month.
As for nearby cities outside of Nevada, Sacramento averages more than $4,400 per month for assisted living, while Fresno is substantially cheaper at $3,500 per month. San Francisco and San Jose both average $5,500 per month.

How much does Home Care Cost in Reno?
The cost of home care in Reno averages $4,290 a month and $4,385 a month for a home health aide. These costs assume 44 hours per week of care. Home care in Reno is slightly more expensive than the state average of $4,195 per month.
In Reno, the cost of home care is slightly higher than in Las Vegas but substantially less expensive than in Carson City. Outside of Nevada, cities such as Sacramento, Riverside and Fresno average roughly $500 more per month for home care, while areas, such as San Francisco and San Jose, are much more expensive, averaging more than $5,500 a month.

How much does Adult Day Care Cost in Reno?
In Reno, adult day care costs $1,560 a month on average, which is also the state median for Nevada. The cost of adult day care is slightly higher in Las Vegas at $1,647 a month. Adult day care is also less expensive in Reno than in most of the larger California cities.
How much does Nursing Home Costs in Reno?
Nursing home care in Reno is substantially less expensive than in many parts of Nevada. Residents pay $7,959 on average for a semi-private room compared to the state median of $8,228. This is more affordable than other major cities in the state, which range from about $8,500 to $9,150 a month for nursing home care.
Reno has less-expensive nursing home care than Las Vegas, which averages $8,106 for a semi-private room and $9,336 for a private room. Among the major cities in Northern California, San Francisco and San Jose have significantly higher nursing home care costs than Reno, while places such as Riverside and Bakersfield are actually less expensive.

Financial Assistance Programs in Reno
Medicaid Program in Reno
Medicaid helps pay for health care services for low-income individuals and families in Nevada. The program is run by both the federal and state governments, with the federal government setting broad guidelines and the state government distributing benefits within those guidelines as it sees fit.
Older adults who meet the qualifications to receive Nevada Medicaid can receive financial assistance for the cost of assisted living care through the program's Long Term Services and Support (LTSS) unit.
To qualify for financial assistance via Medicaid in Nevada, an applicant must have a household income below 138 percent of the federal poverty level. That amounts to $16,753 per year for an individual or $34,638 per year for a family of four. Applicants with higher yearly incomes may be eligible for partial assistance but will have to contribute to a share of the cost of their assisted living care. The program also has asset limits of $2,000 for individuals and $3,000 for married couples.
In addition to standard Medicaid, Nevada offers its Personal Care Services (PCS) program as an entitlement to all qualifying applicants. Through this program, eligible seniors receive a personal care aide to assist with activities of daily living, such as eating, bathing, dressing and shopping for necessities. The program's goal is to delay the need for assisted living for seniors who wish to continue living on their own but need help with certain tasks.
The PCS program also allows for self-care, meaning it is possible to hire a friend or family member to serve as your personal care aide as long as they meet certain requirements.
To apply for Medicaid in Nevada, you may visit https://dwss.nv.gov/, download a paper application and submit it by mail, visit a DWSS local office or call 1-800-326-6888.

Medicaid Waivers in Reno
Home and Community Based Services (HCBS) Waiver for the Frail Elderly
The Home and Community Based Waiver for the Frail Elderly is a Nevada program available to older adults that includes supportive, non-medical services. Seniors may receive these services at home or at the home of a family member or loved one. Services provided by the HCBS program include personal care, help with household chores, meal preparation and adult day care. In many cases, Nevada seniors living in assisted living facilities may qualify for certain services under HCBS.
Home and Community Based Services (HCBS) Waiver for Persons With Physical Disabilities
The Home and Community Based Waiver (HCBW) for Persons with Physical Disabilities is similar to the basic HCBS program and offers the same list of services, but it is exclusively for seniors who require nursing home care.
To apply for either of these waivers in Nevada, call (702) 486-7850.

Other Financial Assistance Programs in Reno
The Community Options Program for the Elderly (COPE)
COPE is a state-level program providing support and services to older adults who require nursing home care. Participants can receive help with adult day care, housing, laundry, respite care and personal errands. The program also allows participants to select a provider, which can be a family member or friend if the participant desires.
To qualify for COPE, an applicant must be 65 years old, a legal Nevada resident and in need of nursing home-level care. They also must meet the program's financial requirements, which include having an income below $3,195 per month but not so low that they qualify for Nevada Medicaid, as a person is not eligible to receive both.
Those interested in applying to the program or receiving more information can do so by contacting their Nevada Aging and Disability Services Regional Office.

The Senior RX Program
The Senior RX Program helps seniors in Reno pay for the cost of prescription drugs, including premiums and co-payments for Medicare Part D.
To qualify, an applicant must be a resident of Nevada, at least 62 years old, enrolled in Medicare Part D if they are 65 or older, and have an annual income below $28,709 for a single person or $38,270 for a married couple. They also cannot be eligible for Medicaid.
Interested applicants can call (866) 303-6323 or download an application from the Nevada Department of Aging and Disability Services.
The Homemaker Program
The Homemaker Program helps elderly Reno residents age in place by assisting with services such as housekeeping, laundry, grocery shopping, meal preparation and transportation.
To be eligible for the program, an applicant must be 60 years old or designated as disabled, a Nevada resident and must not live in an institution, nursing home or assisted living home. They must also have a demonstrated need for assistance with daily tasks. If single, their income cannot exceed 110 percent of the federal poverty level, and if married, they cannot make more than $1,509 per month. They also cannot have assets below $10,000 (for a single person) or $30,000 (for a married person).
You can apply for this program by contacting the closest Regional Office of the Nevada Department of Aging and Disability Services.
The Personal Assistance Services (PAS) Program
The Personal Assistance Services (PAS) Program helps severely disabled Reno residents avoid entering a nursing home by providing assistance with a number of in-home services, including meal preparation, eating, grooming, housekeeping and personal hygiene. These services include personal care services, such as assistance with eating, grooming, and hygiene, and homemaker services, like housecleaning, laundry, grocery shopping, and meal preparation.
This program is open not only to seniors but also any Nevada resident diagnosed with a severe physical disability who has a demonstrated financial need and be unable to find other funding sources for the services provided by the PAS program.
You can apply for the PAS program by contacting your regional Aging and Disability Services Division office.
The Assistive Technology for Independent Living (AT/IL) Program
This program provides assistive technology services such as wheelchairs, lifts and walk-in tubs to permanently disabled Reno residents. Participants can also receive help modifying their vehicles to accommodate their disability.
Qualifying applicants must be Nevada residents with severe disabilities that limit their functionality or mobility. In the event of a wait list, priority may be given to those who have lived in the state for a long time. Applicants must have no other way of funding the services provided by the program.
Reno residents may apply to the program by visiting the website of CareChest Sierra Nevada or by calling (775) 829-2273.

More Senior Living Resources in Reno
| | | |
| --- | --- | --- |
| Resource | Phone Number | Description |
| Citi Vista Senior Living | (775) 324-2211 | Citi Vista Apartments is an income-restricted housing community in the heart of Reno specifically for residents who are 55 or older. The community offers one and two-bedroom apartments at below-market rental rates for qualifying seniors. |
| The Energy Assistance Program (EAP) | (775) 684-0730 or (702) 486-1404 | The EAP is funded by both the federal and state governments and helps state residents, including seniors, afford heating and cooling costs by subsidizing part of the bill. There are income requirements, such as the total monthly gross income of the household may not exceed 150 percent of the Federal Poverty Guidelines. Seniors can apply here. |
| Washoe Senior Ride Program | (775) 348-0477 | The Washoe Senior Ride Program is a subsidized taxi program offering affordable transportation to Reno residents who are over 60 years old or who served in the military. Under this program, seniors have the option to purchase $60 worth of taxi credits for as low as $15. |
For additional information and planning, please read our comprehensive guide to paying for senior care in California.