Get Pricing & Availability for Assisted Living in Henderson, NV
Call (855) 481-6777 for immediate assistance and get more details
Page Reviewed / Updated – September 22, 2020
The 10 Best Assisted Living Facilities in Henderson, NV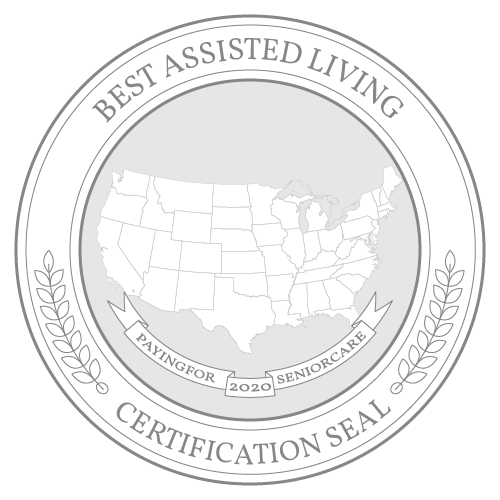 Henderson, Nevada, is a vibrant, diverse community located just 15 miles south of Las Vegas. With a population of 320,189, this former bedroom community has grown into Nevada's second-largest city. A popular tourism destination, Henderson is a haven for shopping, golfing and dining. Residents and visitors enjoy exceptional nightlife, abundant recreational activities and a sunny desert climate that's ideal for exploring the city's 180-mile network of paved walking trails.
This thriving community is one of the state's most family-friendly cities and one of the nation's best retirement destinations, according to Niche. In fact, adults aged 65 and older represent approximately one in five residents. Seniors in Henderson have access to casinos, shopping malls and cultural attractions, including the Ethel M Chocolate Factory and the Galleria at Sunset, which features more than 100 name-brand retailers. The community is also home to a significant number of hospitals and health care facilities, including 20 assisted living communities.
Additionally, find out more about the cost of assisted living in Henderson and what financial assistance programs are available.
The Cost of Senior Living and Care in Henderson
Henderson is close to the state average cost in most areas of senior living, according to the 2018 Genworth Cost of Care Survey. Assisted living in Henderson costs $3,168 a month, while the average cost in Nevada as a whole is $3,500. Home care is less expensive than the state average, at $4,004 a month, versus $4,195, respectively. Adult Day Care in Henderson costs an average of $1,647, while the average for Nevada is $1,560. Seniors in Henderson who need nursing home care may pay an average of $8,106. The average cost for the rest of Nevada is $8,228.
How much does Assisted Living Cost in Henderson?
Assisted living is less expensive in Henderson than in the other two surveyed cities. Monthly costs here average $3,168, while the other two cities on the list, Reno and Carson City, average $4,000 and $4,500, respectively.
Prices rise somewhat over the border, in the Arizona cities of Phoenix and Flagstaff. Assisted living in Phoenix averages nearly $700 a month more than in Henderson, at $3,850 a month. Flagstaff is the most expensive city surveyed, with an average monthly cost of $5,098.
How much does Home Care Cost in Henderson?
Home care in Henderson can be significantly less expensive than the cost for similar services in the other major cities in Nevada. The average monthly cost for in-home care in Henderson is $4,004. Reno's average monthly cost is $4,290, while Carson City tops the list for price at $4,767 a month for home care.
Flagstaff has average home care costs of $4,004 a month, the same monthly average as Henderson. Phoenix, however, runs to an average cost of $4,767 a month for similar services, exactly the same as in Carson City.
How much does Adult Day Care Cost in Henderson?
Adult day care costs in Henderson can be high, relative to the next surveyed city. In Henderson, the average monthly cost for adult day care is $1,647, while Reno's average cost is just $1,560. Phoenix is significantly more expensive than either city. Adult day care rates in Arizona's capital city average $2,167 a month.
How much does Nursing Home Costs in Henderson?
Nursing home care in Henderson costs an average of $8,106 a month. This is somewhat more expensive than Reno, where a semi-private room costs an average monthly of $7,959. Henderson's nursing home costs are significantly lower than the equivalent services in Carson City, which averages $9,064.
Flagstaff is close to Reno in its average cost for nursing care. Monthly costs in Flagstaff average $7,832 for a semi-private room. Phoenix is an outlier on the lower end of average costs, at $6,540.
Financial Assistance Programs in Henderson
Medicaid Program in Henderson
The Nevada Medicaid program includes a Long Term Services and Support (LTSS) unit dedicated to the needs of low-income seniors who need residential care in a skilled nursing home setting. Seniors and disabled adults in Henderson can go through the LTSS to cover some or all of the costs of nursing home care. The LTSS unit also covers many of the costs of personal care for seniors living in assisted living, or those who need home care from an attendant.
Medicaid in Nevada is an entitlement program. This means that all Henderson seniors who meet the income and other eligibility guidelines are eligible for the program. There is no waitlist and no participation cap. Applications may be made online, through the program's web portal.
Medicaid Waivers in Henderson
Personal Care Services (PCS)
Nevada's Personal Care Services (PCS) waiver helps seniors in Henderson live independently with a personal care aide who can assist them at home or in an assisted living facility with activities of daily living (ADLs) that have become too difficult to do alone. Seniors with PCS coverage may hire and manage caregivers themselves, as if they are the employers, with pay vouchers issued by the program to cover caregivers' pay. Caregivers can be anyone the recipient chooses, including friends and family members. Initial requests can be made by calling the program office at (800) 525-2395.
Home and Community Based Waiver for the Frail Elderly
Another waiver seniors in Henderson can use to pay for the costs of care is the Home and Community Based Waiver for the Frail Elderly, sometimes referred to as the HCBW-FE waiver. HCBW-FE waivers pay for non-medical support services that can be delivered where the senior lives, including at home, in a family home or at a residential facility. Seniors in Henderson can apply through the Long Term Support Services (LTSS) main office. Some of the benefits the HCBW-FE covers include:
Adult day care
Respite care
Routine chores
Homemaker services
Attendant care
Chores outside the home, such as shopping or laundry
Meal service
The number to call for more information, including application details, is (702) 486-3545.
Home and Community Based Waiver (HCBW) for Persons with Physical Disabilities
Nevada's Home and Community Based Waiver (HCBW) for Persons with Physical Disabilities helps seniors and disabled adults who meet the standards for nursing home placement live in the community instead. Benefits provided by HCBW waivers include:
Homemaker and chore services
Regular or recurring meal delivery
Emergency response systems, such as a fall button or other alarm
Durable medical equipment
Care delivered under the HCBW may be performed in seniors' private homes or the family homes where they stay, as well as in approved assisted living facilities in Henderson. Applications for this program go through the Aging and Disability Services Division Administrative Office for Henderson, or seniors may call (775) 687-4210 for information.
Other Financial Assistance Programs
Community Options Program for the Elderly (COPE)
The Community Options Program for the Elderly (COPE) helps Henderson seniors who require care at a nursing home level. This program provides non-medical and personal care support, as well as adult day care and personal emergency response systems. Assistance is self-directed, so recipients can choose their own aides. Participants must be age 65 or over, at risk of referral to residential care and meet Medicaid income and asset eligibility guidelines. Applications for this program go through a local Aging and Disability Services Division (ADSD) office, or by calling (775) 687-4210.
Personal Assistance Services (PAS)
Nevada's Personal Assistance Services (PAS) program provides in-home support services and non-medical care for severely disabled residents who wish to remain at home, rather than live in residential care. This self-directed program helps Henderson seniors and adults with disabilities pick their own caregivers, who may be friends and family members. To be eligible, applicants must be Nevada residents age 18 or over, who have been diagnosed with a disability that limits their ability to live independently. Applications may be submitted in person at a field office of the Aging and Disability Services Division, or by calling an intake worker at (775) 687-4210.
More Senior Living Resources in Henderson
| | | |
| --- | --- | --- |
| Resource | Phone Number | Description |
| | (702) 455-4270 | The Clark County Social Service rental assistance program provides rental assistance to seniors in Henderson, Las Vegas and the rest of Clark County. Benefits can be up to $400 a month and recipients may request help up to three times a year. Applications must be made in person. |
| | (702) 639-1730 | Lutheran Social Services Of Nevada helps Henderson seniors pay rent and emergency mortgage payments and delinquent utility bills. It also helps pay for food, as well as finding and keeping employment. This interfaith religious nonprofit is open to Henderson seniors of all faiths. |
| | (775) 687-4210 | The Senior RX Program provides financial assistance to Henderson seniors who need help covering the cost of prescription drugs. Assistance under this program includes co-pays for Medicare Part D and some support for the cost of insurance premiums. Applicants must meet Medicare eligibility guidelines and earn no more that $29,312 a year for singles, or $39,073 for married couples. To apply, seniors can send an email to [email protected] |
| | (775) 687-4210 | The Assistive Technology for Independent Living (AT/IL) program helps permanently disabled adults in Henderson find and acquire assistive technology that can help them live independently. Covered technology includes grab bars, stair lifts and walk-in bathtubs. Modifications to the home and a vehicle may also be covered. Applications can be made through Easter Seals Nevada. |
| | (775) 687-4210 | Nevada's Homemaker Program delivers non-medical assistance to seniors and disabled adults in Henderson who live outside of a residential care facility. Services include housecleaning, laundry, meal preparation, shopping for groceries and transportation services. The program also offers respite care. Applications are accepted at field offices around the state. |
For additional information and planning, please read our comprehensive guide to paying for senior care in Nevada.