Get Pricing & Availability for Assisted Living in Minneapolis, MN
Call (855) 481-6777 for immediate assistance and get more details
Page Reviewed / Updated – August 10, 2020
The 10 Best Assisted Living Facilities in Minneapolis, MN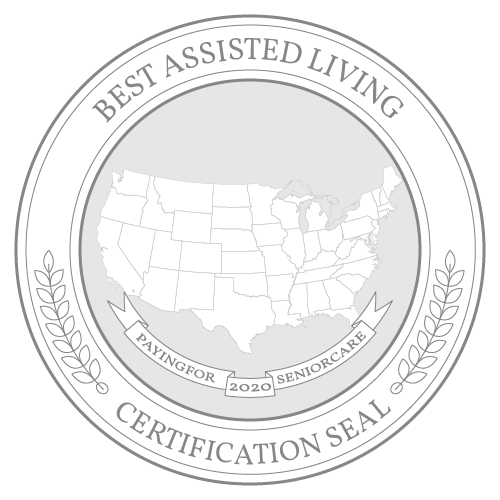 Minneapolis is the western sibling of the Twin Cities, and it has around 430,000 residents, 9.5% being seniors over the age of 65. In a joint study conducted by Bankers Life Center for a Secure Retirement and Sperlings, Minneapolis was ranked as the second-best city for a healthy retirement.
Considering that schools in Minneapolis spend over 45% more on each student than most schools in the country, it's fair to assume seniors can easily find well-rounded companions to enjoy the city's various arts and cultural attractions.
Minneapolis residents spend less on health care than most of the country, and the city has significantly more physicians per capita than the national average. While its winter cold snaps can be unpleasant, Minneapolis's summer weather is sublime.
Check out our list of the best assisted living facilities in Minneapolis and figure out which ones the seniors in your life would love the most. Additionally, find out more about the cost of assisted living in Minneapolis and what financial assistance programs are available.
The Cost of Senior Living and Care in Minneapolis
Senior care in Minneapolis is moderate, according to 2018 Genworth Cost of Care Survey. Nursing home costs are particularly affordable and some of the least expensive in the state. The cost of adult day care lines up with the state average, while home health and assisted living costs are on the high end.
How much does Assisted Living Cost in Minneapolis?
Minneapolis seniors can expect to pay $4,425 per month for assisted living. While this is the most expensive area in the state, most major cities are fairly comparable. Duluth averages $4,250, just $175 less than in Minneapolis. Mankato is just $32 less on average. The most affordable areas are still within a reasonable range at around $3,700-$3,800 per month.
How much does Home Care Cost in Minneapolis?
Home care costs in Minneapolis are fairly expensive at $5,529 — $381 more than the state average and $1,525 more than the national average. Compared to the mean of the other Minnesota cities surveyed, home care in Minneapolis is about $760 more than average.
The cost of the most affordable area, Duluth, is identical to the nationwide total, but all other major metropolitan areas fall between $4,900 -$5,600.
How much does Adult Day Care Cost in Minneapolis?
While Minneapolis is on the high end for some senior services, adult day care costs line up with the state average at $1,798. Even the most affordable area — St. Cloud — averages just $61 less than in the Twin Cities. Duluth comes in as the second most affordable at $1,752 — which is with $50 of the Minneapolis average.
Areas like Mankato and Rochester top $2,000 per month for adult day care, which is significantly more expensive than what seniors can expect to pay in Minneapolis.
How much does Nursing Home Costs in Minneapolis?
Minneapolis is the most affordable area for nursing home care in the state at an average of $8,491 per month. Residents in Rochester pay the same as the state average of $9,125 — $634 more than in Minneapolis. Duluth, the second most affordable option is still $520 more expensive per month than Minneapolis. Areas like Mankato and St. Cloud — the most expensive areas — cost over $1,500 more monthly than in Minneapolis, ranging from $10,000 – $10,252.
Financial Assistance Programs in Minneapolis
Medicaid Program in Minneapolis
Medicaid for Minneapolis seniors is locally known as Medical Assistance. This program combines funding from federal and state sources to provide low-income seniors with access to free and reduced cost health services. As part of this entitlement program, seniors may also receive assistance paying for the costs of nursing home care or some of the costs associated with personal care provided at a licensed facility.
Minneapolis seniors may also be eligible for one or more of the available Medicaid Waiver programs which offer a wider variety of senior services, many designed to allow seniors to age at home and delay nursing home placement. Many Medicaid Waivers are not entitlement programs, and there may be a waiting list or enrollment cap on availability.
Applying for Medical Assistance can be complicated, but the basic health portion has no functional requirement for eligibility. All seniors who meet the income and asset requirements are eligible and may participate. The financial limits currently line up with the Federal Poverty Level, and seniors must earn no more than 100% each year. The Federal Poverty Level changes each year, but in 2019, seniors must:
Be legal Minnesota residents
Be at least 65 years old
Have a valid Social Security Number
Earn no more than $1,041 per month, for an individual
Own no more than $3,000 in countable assets
Not all assets are included in Medical Assistance eligibility determinations. A personal residence, vehicle, home furnishings and personal belongings are all excluded from the asset count. Also, it is important to note that married couples have higher income limits, and alternate rules may apply for those with only one spouse applying for Medical Assistance.
For those that earn more than the FPL, there is a medically needy path to Medicaid. Seniors can spend down their income until it reaches the eligibility limits. Any expenses after attaining eligibility are covered under Medical Assistance. For more information about Medical Assistance, contact the local county human services agency at 612-348-2065 or visit the Hennepin County website.
Medicaid Waivers in Minneapolis
Elderly Waiver
Minneapolis seniors may be eligible for the Elderly Waiver, a Medicaid program that is designed for seniors who wish to live in the community but might otherwise need nursing home placement. The provided support services help seniors maintain a reasonable standard of living at home or in an assisted living facility. Some of the provided services include financial assistance with:
Adult day care
Limited home modifications
Personal care assistance (grooming, bathing, toileting, eating)
Congregate meal delivery
Assisted living (room and board is not included)
Adult foster care
Respite care
Installation and maintenance fees associated with a Personal Emergency Response System (PERS)
Transportation services
Light housekeeping
In addition to the managed care option, the Elderly Waiver is also available as part of the Cash & Counselling model, allowing seniors to take direct oversight in selecting and paying a care provider. This allows seniors to hire family members, friends or adult children for their assistance needs.
To qualify, Minneapolis seniors must be enrolled in Medical Assistance, though the income limits are slightly different. Seniors must earn no more than 300% of the Federal Benefit Rate, which works out to $2,313 in 2019. Married couples apply as individuals, which means each partner may earn up to the monthly maximum. Each senior applicant must also demonstrate a functional need for these services, with an assessment that concludes the applicant needs nursing home level care, but that care can be provided in-home at a more affordable rate.
While the Elderly Waiver is not an entitlement program and there may be enrollment caps, historically, waiting lists have not been an issue. For more information about the program, click here.
Community Access for Disability Inclusion Waiver
Seniors who enroll in the Community Access for Disability Inclusion Waiver may retain these services even after age 65. New applicants must be under 65 to qualify and require assistance with daily living activities. Those covered under this waiver may be eligible for assistance with:
Activities of daily living, including personal care services
Adult day care
Home modifications
Homemaker services
Foster care
Respite care
Assisted living
While foster care and assisted living care are covered, basic living costs and rent are specifically excluded from this waiver.
The Community Access for Disability Inclusion Waiver does allow seniors to self-direct care. This means seniors can select a friend, family member or third-party provider to offer these services. A spouse is not eligible as a service provider.
New applicants under age 65 must be certified disabled either by the Social Security Administration or the state medical review team. In addition, current income limits top out at 95% of the Federal Poverty Level, slightly below the income limits for Medical Assistance. Currently, that works out to $989 per month, but income guidelines often change on an annual basis. For more information about benefits and eligibility guidelines, click here.
Minnesota Personal Care Assistant Program
The Minnesota Personal Care Assistant program is available to Minneapolis seniors already enrolled in a low-income health care program like the Elderly Waiver, Medical Assistance or one of the Managed Care options. Seniors already approved for personal care services may opt to self-direct their care under the PAC program. PCA participants can hire, manage and fire their caregiver, allowing them more control over provided services. Friends and family may qualify to provide service, though some services may require a medical professional.
There are no specific guidelines for enrollment, though a senior must already be approved for personal care services through another covered program. To learn more about the options with self-directed care, click here.
Managed Medicaid Programs
Minnesota Medicaid offers two managed care options for Minneapolis seniors, all offered through one of the three senior health plans available. These MCOs are known as Minnesota Senior Health Options and Senior Care Plus. Under Senior Health Options, enrollees combine both Medicaid and Medicare benefits under a single umbrella, giving them access to a wide variety of services. Senior Care Plus covers short-term care for injuries or acute illnesses and extends long-term care options to six months, nearly doubling the amount of nursing home care available under basic Medicare.
Qualified seniors must be eligible for Medicaid. For MSHO, seniors must also be enrolled in Medicare Part A and B. For more information about managed care in Minnesota, click here.
Other Financial Assistance Programs in Minneapolis
Minnesota Consumer Support Grant
The Minnesota Consumer Support Grant is designed to provide direct financial assistance paying for some personal care services. Seniors receive a monthly award that must be used to pay for a covered service options like home modifications, transportation, assistance with ADLs or IADLs, meal preparation, respite care and other supportive services that help seniors age in place.
Under the CSG program, seniors can even hire a spouse to provide these services, which is not allowed under most Medicaid Waiver programs. The amount of a grant can vary based on assessed need, but the average in 2017 was $967 per month.
Qualified applicants meet all income and asset guidelines for Medical Assistance, have a functional need for assistance and participate in no waiver programs. For more information about CSG, click here.
Alternative Care Program
Seniors who do not qualify for Medical Assistance may be eligible to participate in the Alternative Care Program. Under this option, seniors who would otherwise require nursing home placement may receive services at home, including skilled nursing care. Seniors self-direct their care, allowing them to hire a caregiver to provide support at home. Currently, this program does not offer services in assisted living facilities or alongside adult foster care.
Seniors who earn too much to qualify for Medical Assistance but not enough to pay for 135 days of nursing home care may qualify. There is no set asset limit for eligibility. In general, services must be able to meet seniors' needs in a home setting and cost 75% or less than what those same services would cost through Medical Assistance. Average awards are $990 per month for services, and seniors may be assessed for co-payments of up to 30% of the cost of services. To learn more about this program, click here.
Essential Community Supports
For seniors who need assistance at home but do not require the level of care offered at a skilled nursing facility, the Essential Community Supports program may help fill in the gaps. This program offers financial assistance paying for services like housekeeping, meal preparation, laundry and other ADLs. It does not cover skilled nursing care and is only available to seniors who live in a private residence. Seniors living in an assisted living facility or adult foster care do not qualify. This program is only available to seniors who do not qualify for Medical Assistance.
To qualify, seniors must be at least 65 years old, legal residents in Minnesota, live at home or with family or friends and require assistance with ADLs or a single IADL, but no ongoing medical care delivered in-home. Seniors must earn more than the maximum for Medical Assistance, but no more than $38,504 per year, the current expected cost of 135 days in a nursing home plus the $3,000 in allowed assets under Medical Assistance. To learn more about the ECS program, click here.
Housing Support Program
The Housing Support Program offers financial assistance with the costs associated with adult foster homes or assisted living facilities. Through this program rent, utilities, food and other standard living expenses are covered up to a maximum benefit amount of $1,404.85 per month. It typically does not cover medical and personal care costs. While it originally excluded those living in private residences, the program has been expanded to include those living at home.
To qualify, seniors must meet income eligibility guidelines. Any senior receiving Supplemental Security Income automatically qualifies, while those earning more than the individual maximum of $922 per month may qualify after allowed deductions. Since qualifying for this program can be complicated, seniors are encouraged to apply. For more information about eligibility and benefits through the Housing Support Program, click here.
More Senior Living Resources in Minneapolis
Resource

Phone Number

Description

(612) 342-1400

This organization manages more than 5,000 studio and one-bedroom units designed to offer affordable housing to the elderly and disabled.

To qualify, seniors can earn no more than 80% of the area median income and may be placed on a waiting list. Near seniors can also apply at age 50 to reduce wait time at age 62, the starting age for eligibility.

(612) 348-4111

For seniors who meet the functional requirements for Supplemental Security Income, the Minnesota Supplemental Aid program may provide an additional cash grant. Even seniors who earn too much to qualify for SSI may be approved if they would otherwise qualify. This grant can be used directly by seniors for any living expenses, and additional funds may be available to help with home modifications, housing costs or the cost of a special, medically-prescribed diet.

(800) 657-3710

EAP helps pay the heating and cooling costs and repair or replace broken heating systems for low-income people, including seniors. Applications can be filled out online. Paper applications are available by calling EAP and requesting a mail-in copy.
For additional information and planning, please read our comprehensive guide to paying for senior care in Minnesota.