Get Pricing & Availability for Assisted Living in Dayton, OH
Call (855) 481-6777 for immediate assistance and get more details
Page Reviewed / Updated – October 05, 2020
The 10 Best Assisted Living Facilities in Dayton, OH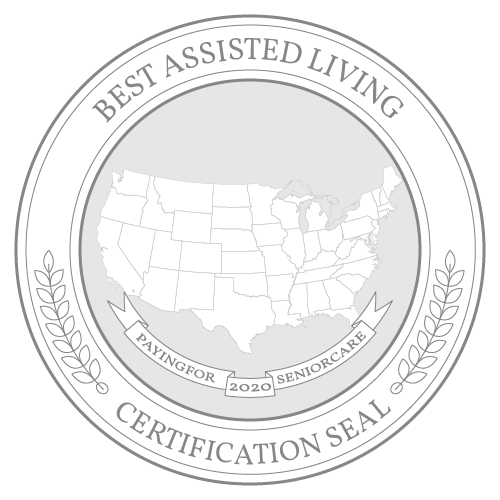 Dayton, Ohio, has a total population of slightly more than 140,400 people, 12.4% of which are senior citizens over the age of 65. Dayton is an attractive retirement destination because of its relatively low cost of living and relaxed waterfront lifestyle, thanks to being near a number of lakes and rivers, including Lake Erie. Dayton is also home to the Rock and Roll Hall of Fame and the National Museum of the United States Air Force. Dayton offers a classic Midwestern four-season climate with long, warm summers and cold winters. Summer temperatures are typically in the 80s, while average midwinter temperatures are in the 30s and 40s.
Check out our list of the top 10 assisted living facilities in Dayton. Additionally, find out more about the cost of assisted living in Dayton and what financial assistance programs are available.
The Cost of Senior Living and Care in Dayton
The cost of senior living and home care in Dayton is higher than many other major cities in Ohio. According to the Genworth's 2018 Cost of Care Survey, the average monthly cost for assisted living in Dayton is $5,300, which is $1,022 higher than the state average and $1,300 higher than the national average. While adult day care is about $206 lower than in Cleveland and Cincinnati, the cost of home care and nursing home care remains higher than comparable cities, the state and the national average.
How much does Assisted Living Cost in Dayton?
Assisted living costs $5,300 per month in Dayton, which is $1,022 more than the state average. Seniors in Dayton pay almost $2,000 more than the Cleveland area, which is one of the more affordable areas for care with a monthly rate of around $3,400. All other cities surveyed fell in the $4,000 to $5,000 range with Mansfield and Akron both around $4,500 per month — all more affordable than assisted living costs in Dayton.
How much does Home Care Cost in Dayton?
Dayton home care averages $4,385 per month for seniors who prefer to remain in their own homes and still receive daily care. This is close to $400 higher than the state average and is higher than in other cities surveyed. The Cleveland and Columbus areas had the most comparable rates at $4,195, while Mansfield, Youngstown and Akron all had rates in the upper $3,000's with Mansfield the lowest at $3,623 per month.
How much does Adult Day Care Cost in Dayton?
Adult day care in Dayton is $1,343 per month, which is very close to the state average of $1,322. The cheapest option for adult day care is in Mansfield which costs around $1,020. The majority of the other cities surveyed, including Cleveland and Youngstown, fell below the city average, while the most expensive cities were Cincinnati and Columbus both with monthly costs of more than $1,500.
How much does Nursing Home Costs in Dayton?
Nursing home care in Dayton costs around $7,726 a month for custodial and skilled care, including bathing, grooming, meals and medical monitoring. This is around $608 higher than the state average, and it is also the second most expensive city in the state of all those surveyed. The city with the highest cost was Akron at $7,733 per month. The least expensive cities were Mansfield, Toledo and Youngstown, which ranged in costs from $6357 to $6,874.
Financial Assistance Programs in Dayton
Medicaid Program in Dayton
Funded by both the state and federal governments, Medicaid is an entitlement program where everyone who qualifies receives services. In Ohio, Medicaid pays for a nursing home, including some limited care home services, for low-income seniors if it is medically necessary, while waivers make it possible to receive care outside of a nursing home.
For eligibility, the state looks at the applicant's monthly income and all financial resources. In 2019, the total income for eligibility in Dayton and the state of Ohio could not exceed $1,406 per month. For married applicants, the maximum income per year is $21,892. If only one individual in the relationship is applying for assistance and their income is over the limit, a portion of the applicant's income can be allocated to the other spouse.
In Ohio, an individual 65 and older who does not meet the qualification limits can receive Medicaid two additional ways, through Qualified Income Trusts (QIT's) and Medicaid Planning. QIT's are also referred to as Miller Trusts. Income deposited into a trust doesn't count towards the Medicaid limits, so the applicant may deposit excess income into the trust and assign a trustee, who has legal control over the money. Medicaid planning lets the applicant work with a planning professional who helps the senior allocate money through asset planning and income planning strategies.
Other requirements for eligibility are:
Be a U.S. citizen
Have or be able to get a Social Security number
Be an Ohio resident
Applications can be filled out online at Ohio Benefits. You can also fill out a "request for cash, food and medical assistance (JFS 7200)" form and submit it to your local Department of Job and Family Services.
Medicaid Waivers in Dayton
Ohio Home Care Waiver
The Ohio Home Care Waiver is a long-term care program that provides financial assistance to eligible children and adults who have significant disabilities and mental health needs. The waiver makes it possible for individuals to choose between in-home or assisted living.
For eligibility, an individual must be 59 years of age or younger, financially eligible for Medicaid and require skilled or immediate-care nursing services, personal care assistance and skilled therapy services. This is not an entitlement program, so there may be a waiting list. To apply, contact the Montgomery County Department of Job and Family Services at (937) 225-4148.
PASSPORT Waiver
The PASSPORT Waiver helps seniors who need nursing home care to choose between home-based care or an assisted living facility. Eligible participants must be 60 or older, be eligible for Medicaid institutional care and be strong enough to live on their own with the consent of their physician. Seniors should know that is not an entitlement program, so they may have to wait to receive services. To apply, contact the Central Ohio Area Agency on Aging at (614) 645-7250.
Assisted Living Waiver
The Assisted Living Waiver helps pay the cost of certain services in an assisted living facility. Types of services covered include skilled nursing, housekeeping, personal grooming and medication assistance. Room and board are not covered through this waiver. Seniors may have to wait for services, however, since this is not an entitlement program. To be eligible, an individual must be financially eligible for Medicaid. To apply, contact the Central Ohio Area Agency on Aging at (614) 645-7250.

Other Financial Assistance Programs in Dayton
Ohio Elderly Services Program (ESP)
The Ohio Elderly Services Program (ESP) provides home personal care for seniors whose income is greater than the requirements to receive Medicaid, but who still can't afford to hire in-home medical assistance. The program provides bathing, grooming, housekeeping, meal delivery and respite care. Individuals in the program are allowed to choose the provider of the services, and in some cases may be able to assign a family member. Although the program is only available in Butler, Clinton, Hamilton and Warren County, it's relevant to those in Dayton who elect to relocate to an assisted living facility in one of those counties.
Residential State Supplement (RSS) Program
RSS is a state supplement that helps Dayton residents pay for the cost of an assisted living community. This program is designed to supplement payments received through Social Security Supplemental Security Income (SSI) or disability benefits. It can only be used towards the cost of residential care in adult group homes with less than 16 beds and adult family homes with less than five beds.

More Senior Living Resources in Dayton
| | | |
| --- | --- | --- |
| Resource | Phone Number | Description |
| Ohio Agency on Aging | (937) 223-HELP | The Ohio Agency on Aging provides many different programs and services to seniors who are on a fixed income. They provide financial assistance with home energy bills through the Home Energy Assistance Program (HEAP). |
| Dayton Ohio Metropolitan Housing Authority | (937) 910-7500 | Housing and Urban Development (HUD) and Dayton offer subsidies for paying for rent for low-income families, including senior citizens and the disabled. The Housing Choice Voucher subsidy consists of a payment standard minus 30 percent of the family's income. |
| St. Mary Development | (937) 277-8149 | St. Mary Development is a faith-based organization that provides affordable apartment communities for seniors. |
| Montgomery County Society of Saint Vincent De Paul | (937) 222-7349 | Saint Vincent De Paul offers emergency rental assistance for low-income individuals and families in Dayton. |
| Ohio Home Weatherization Assistance Program | (800) 262-0880 | The Ohio Home Weatherization Assistance Program is a federally-funded low-income based program that helps individuals pay for utilities. They also help seniors who need help insulating their homes. In order to qualify, you must be a resident of Ohio and have an income that falls below $24,280 for a household of one. |
For additional information and planning, please read our comprehensive guide to paying for senior care in Ohio.