Get Pricing & Availability for Assisted Living in Columbus, OH
Call (855) 481-6777 for immediate assistance and get more details
Page Reviewed / Updated – July 7, 2022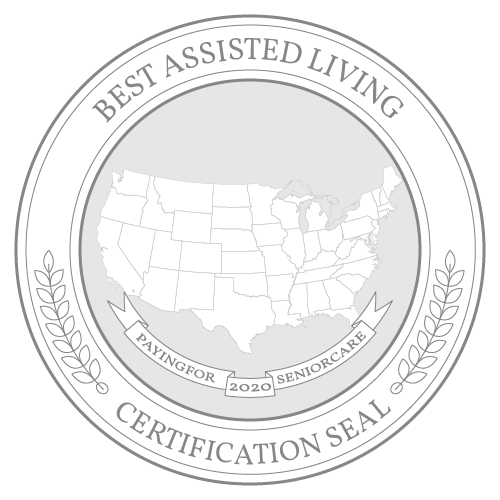 Featured in Kiplinger's 50 Best Places to Retire in the U.S., Columbus, Ohio, is a popular retirement destination, with 10.4% of its approximate 905,700 inhabitants aged 65 or older. Budget-conscious seniors are drawn to the city for its low cost of living, which is 15% below the national average.
Utility prices in Columbus are approximately 2% higher than the U.S. average, but seniors can save in other areas, including transportation, health care and housing, which is around 30% less than elsewhere in the country. Health care is slightly more expensive than the Ohio median. However, assisted living in Columbus costs $4,085, which is $547 below the state average, and Columbus residents have access to many quality hospitals, including Ohio State Wexner Medical Center and The James Cancer Hospital.
This guide discusses how assisted living in Columbus compares to the rest of Ohio and other types of care. It also lists free resources that support Columbus seniors in deciding on long-term care options and the best financial plan to secure their future.
The Cost of Assisted Living in Columbus, OH
Assisted living in Columbus costs an average of $4,085 per month, according to Genworth's Cost of Care Survey 2021. This is well below the Ohio average of $4,635 and $415 less than the U.S. median of $4,500.
Columbus is one of the most affordable cities in Ohio for assisted living, with only Springfield facilities charging a lower monthly rate of $3,660. Further east, Dayton seniors can expect to spend $4,250, while those in the southern city of Cincinnati pay an average of $4,666. To the north, prices increase significantly, with Mansfield assisted living communities charging $4,798 per month, one of the highest rates in the state.
Columbus: $4,085
Ohio: $4,635
United States: $4,500
Springfield: $3,660
Mansfield: $4,798
Cincinnati: $4,666
Dayton: $4,250
The Cost of Other Types of Care in Columbus, OH
Depending on their needs, Columbus retirees have options for their care. Only providing daytime services, adult day health care is the most affordable option at $1,733 per month. Assisted living is the next cheapest, with facilities charging an average of $4,085.
Seniors living in their own homes can find support from in-home care and home health care, both costing $5,625. The most expensive option is skilled nursing. Residents receiving the highest level of care can expect to pay $7,490 for a semiprivate room or $8,547 for a private room.
Assisted Living Facility: $4,085
In-Home Care: $5,625
Home Health Care: $5,625
Adult Day Health Care: $1,733
Nursing Home Facility (semiprivate room): $7,490
Nursing Home Facility (private room): $8,547
Financial Assistance for Assisted Living in Columbus, OH
Other Ways To Pay for Assisted Living in Columbus, OH
Since not everyone can afford to pay for assisted living out-of-pocket, it's important to find alternative methods to help make assisted living more affordable. Some of these options include:
Veterans Benefits
Life Insurance Policy
Long-Term Care Insurance
Reverse Mortgage
For additional information and planning, read our comprehensive guide to paying for senior care in Ohio.
Free Resources for Seniors in Columbus, OH
Columbus seniors have access to several free resources in Ohio's capital city. These organizations provide information, support, advice and guidance on a range of senior issues to help older adults remain as independent as possible and make the best decisions for their future.
| | | |
| --- | --- | --- |
| Resource | Contact | Service |
| Central Ohio Area Agency on Aging | (800) 589-7277 | Central Ohio Area Agency on Aging (AAA) supports seniors in Columbus, Franklin County and seven other counties. Adults aged 60 and older can access a range of programs, including long-term care consultations and Medicare education. AAA also connects residents to local services and advocates for seniors through its Adult Protective Services. |
| Franklin County Veterans Service Commission | (614) 525-2500 | Franklin County Veterans Services Commission serves Columbus seniors who've served in the U.S. military. It assists vets and their families in accessing the federal and state benefits, pensions and health care they're entitled to. The commission also helps with employment opportunities and provides financial assistance to low-income vets to help cover the costs of dental and optometry services. |
| Fifty Plus Programming at Columbus Community Centers | (614) 645-3300 | The Columbus Recreation and Parks Department manages seven community centers in the city, including two senior centers. Residents aged 50 and older can sign up for free for its Fifty Plus Programming group, which offers a variety of fitness, creative, nature and special interest classes. Seniors can take part in excursions, socials and day camps and have access to support groups and other wellness services. |
| Program 60 at Ohio State University | (614) 292-8860 | Columbus adults aged 60 and older can continue their education through Program 60 at Ohio State University. This tuition-free program lets seniors enroll in undergraduate and graduate courses of their choice. Students can choose to participate on-site or in online classes. |
| Catholic Social Services Senior Support | (614) 221-5891 | The Catholic Social Services Senior Support program helps Columbus seniors maintain their independence by providing a variety of services. Licensed social workers assist with money management by navigating the benefits system and locating long-term care facilities. Adults aged 55 and older can also sign up for the Foster Grandparents program, which offers paid volunteer opportunities. |
Rules and Regulations for Assisted Living Facilities in Columbus, OH
Assisted Living Communities in Columbus are required to follow a set of rules and regulations that are determined by the state. For an overview of those rules and regulations, see the information below. For more specific information, talk with your local community or Area Agency on Aging.
The 10 Best Assisted Living Facilities in Columbus, OH