Get Pricing & Availability for Assisted Living in Wichita, KS
Call (855) 481-6777 for immediate assistance and get more details
Page Reviewed / Updated – July 19, 2022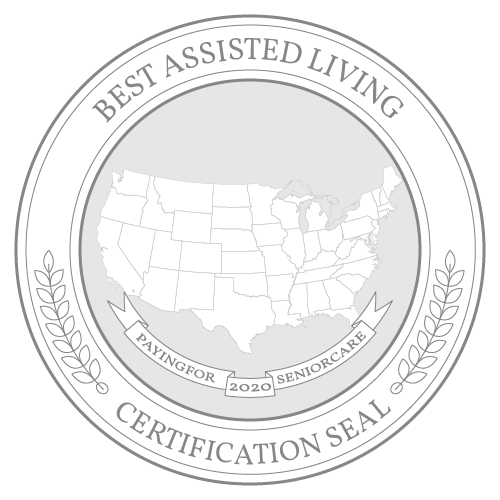 As the largest city in the state, Wichita has 397,532 individuals, including 57,642 seniors age 65 and over, calling it home. Wichita boasts a low cost of living. Though most of the savings are in the housing market, the price of transportation and groceries is lower than national averages as well.
Wichita shares Kansas' high tax rates, with income tax rates 1.1% higher than the national average of 4.6%. However, Social Security income is exempt from these fees for seniors making less than $75,000 a year. Assisted living typically costs $845 more in Wichita than state averages, but seniors interested in moving into the area have several local resources such as the Housing Choice Voucher program that may help cover some of their expenses.
In addition to spotlighting several free resources for seniors, this guide details average prices for assisted living in Wichita and compares them with other locations.
The Cost of Assisted Living and Care in Wichita, KS
The average cost of assisted living is $5,425 for seniors in Wichita.
Monthly costs for assisted living in Wichita are higher than state and national averages, which run $4,580 and $4,500, respectively. Traveling north, seniors will see costs in Manhattan follow this trend, averaging $5,398. As seniors travel closer to Kansas City and the Missouri state line, they usually see prices fall to be more in keeping with state averages. This holds for prices in Topeka and Lawrence, where costs are separated by only a small margin.
Wichita: $5,425
Kansas: $4,580
United States: $4,500
Topeka: $4,495
Lawrence: $4,538
Manhattan: $5,398
The Cost of Other Types of Care in Wichita, KS
Assisted living costs fall roughly in the middle of the pack when compared directly to other types of elder care services. In-home care and home health care are both slightly cheaper at $4,767 per month. Adult day health care is the most cost-friendly option at $1,706; however, its target audience is able-bodied seniors who are still mostly independent, which may not apply to older adults in need of assisted living services. The highest cost and level of care in the city is nursing home care, with prices averaging $6,524 for a semiprivate room and $6,965 for a private one.
In-Home Care: $4,767
Home Health Care: $4,767
Adult Day Health Care: $1,706
Assisted Living Facility: $5,425
Nursing Home Facility (semiprivate room): $6,524
Nursing Home Facility (private room): $6,965
Financial Assistance for Assisted Living in Wichita, KS
Other Ways To Pay for Assisted Living in Wichita, KS
Since not everyone can afford to pay for assisted living out-of-pocket, it's important to find alternative methods to help make assisted living more affordable. Some of these options include:
Veterans Benefits
Life Insurance Policy
Long-Term Care Insurance
Reverse Mortgage
For additional information and planning, read our comprehensive guide to paying for senior care in Kansas.
Free Resources for Seniors in Wichita, KS
Wichita has many resources dedicated to providing seniors with information and assistance that can help improve their daily quality of life.
| | | |
| --- | --- | --- |
| Resource | Contact | Service |
| Central Plains Area Agency on Aging | (855) 200-2372 | The Central Plains Area Agency on Aging (CPAAA) offers education and support to seniors aged 60 and over in Butler, Harvey and Sedgewick counties. Provided resources include health and wellness programs, transportation assistance and options counseling. Interested seniors can call or start a live chat with the friendly staff for more information. |
| Senior Services of Wichita | (316) 267-0302 | The Senior Services of Wichita maintains a robust nutritional program and four senior centers in the city. To qualify for Meals on Wheels, individuals must be aged 60 or over, be homebound and have trouble completing daily cooking tasks and preparation. Seniors can also ask about the roving pantry program and other in-home supportive services. |
| Senior Health Insurance Counseling For Kansas | (800) 860-5260 | Senior Health Insurance Counseling For Kansas (SHICK) is a free resource for individuals with questions regarding Medicare and insurance. Trained counselors provide confidential guidance over the phone, and seniors can ask for assistance setting up prescription drug plans through Medicare Part D. |
| KanCare Ombudsman | (855) 643-8180 | The KanCare Ombudsman Office seeks to help older adults make informed decisions about long-term care facilities by offering detailed reports on the past records of individual facilities. Its friendly staff members can help answer seniors' questions regarding their rights and access to services. |
| Library Homebound and Outreach Services | 261-8500 | The Wichita Public Library provides a free homebound book service for seniors with mobility issues who struggle to access reading materials and informational resources. Seniors are invited to call the library for more information on alternate ways for them to check out materials. |
Rules and Regulations for Assisted Living Facilities in Wichita, KS
Assisted Living Communities in Wichita are required to follow a set of rules and regulations that are determined by the state. For an overview of those rules and regulations, see the information below. For more specific information, talk with your local community or Area Agency on Aging.
The 10 Best Assisted Living Facilities in Wichita, KS