Get Pricing & Availability for Assisted Living in Omaha, NE
Call (855) 481-6777 for immediate assistance and get more details
Page Reviewed / Updated – July 7, 2022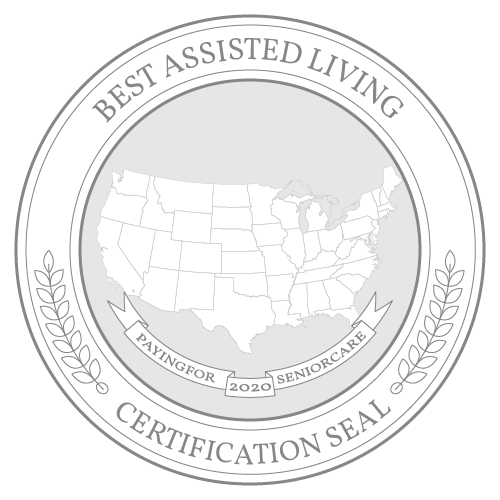 Like many other Nebraska cities, Omaha boasts a low cost of living that can make it an attractive retirement option for older adults. Residents spend less than average on groceries, utilities and transportation, and home prices are far lower than the national median. Assisted living prices are a bit higher than the norm, however, with an average monthly rate of $4,652.
In Nebraska, seniors pay taxes on Social Security benefits and all other types of retirement earnings, although military retirement income is tax-free. Property tax rates are among the highest in the nation, as well. Fortunately, the state offers a homestead exemption that can lower the amount property owners pay. Eligible residents may also qualify for economic relief programs through ACCESSNebraska, including waivers that can pay for assisted living and other types of care.
This guide includes information about assisted living prices in Omaha and other cities, costs for other kinds of care and free resources that help support the city's seniors.
The Cost of Assisted Living in Omaha, NE
With assisted living rates averaging $4,652 per month, Omaha is somewhat more expensive than the national average of $4,500 and nearly $600 more than the state average of $4,076.
The capital city of Lincoln is even pricier, averaging $4,715. Approximately 150 miles to the west in Grand Island, prices fall drastically to just $2,906. Sioux City, Iowa, which shares the border with Nebraska, costs $4,148. St. Joseph, Missouri is situated about 130 miles southeast from Omaha, and seniors there pay $3,875.
Omaha: $4,652
Nebraska: $4,076
National: $4,500
Lincoln: $4,715
Grand Island: $2,906
Sioux City, IA: $4,148
St. Joseph, MO: $3,875
The Cost of Other Types of Care in Omaha, NE
For $5,529, or about $900 more than assisted living, seniors can get regular home care or home health care. Both of these provide assistance with a senior's activities of daily living, but home health care includes skilled nursing services as well. Daytime-only supervision is available through adult day health care at an average of $1,842. A semiprivate nursing home room costs $7,452, and a fully private room is a bit more expensive, averaging $7,779.
In-Home Care: $5,529
Home Health Care: $5,529
Adult Day Health Care: $1,842
Assisted Living Facility: $4,652
Nursing Home Facility (semiprivate room): $7,452
Nursing Home Facility (private room): $7,779
Financial Assistance for Assisted Living in Omaha, NE
Other Ways To Pay for Assisted Living in Omaha, NE
Since not everyone can afford to pay for assisted living out-of-pocket, it's important to find alternative methods to help make assisted living more affordable. Some of these options include:
Veterans Benefits
Life Insurance Policy
Long-Term Care Insurance
Reverse Mortgage
For additional information and planning, read our comprehensive guide to paying for senior care in Nebraska.
Free Resources for Seniors in Omaha, NE
In Omaha, there are a number of government agencies and organizations offering free programs, resources and services to the city's older adults. These include legal aid, veterans benefits assistance, social activities and counseling on choosing an assisted living facility.
| | | |
| --- | --- | --- |
| Resource | Contact | Service |
| Eastern Nebraska Office on Aging | (402) 444-6536 | The Eastern Nebraska Office on Aging provides social services and assistance programs for residents of Douglas County. Seniors can get case management, transportation to medical appointments, personal care services and help applying for the Aged and Disabled Medicaid Waiver. It also offers volunteer opportunities through SeniorHelp. Retirees can volunteer to deliver meals, perform home maintenance, provide companionship to homebound people and more. |
| Douglas County Veterans Service Office | (402) 444-7180 | This office provides information about state, county and federal benefits veterans might qualify for. Benefits may include VA medical care, disability compensation, pensions, mental health support and vocational rehabilitation. Eligible residents can apply for emergency financial assistance to pay for bills, health care, food and other necessities. |
| Long-Term Care Ombudsman | (800) 942-7830 | Douglas County's ombudsman educates seniors and their families about long-term care, issues related to aging and resident rights in assisted living facilities. The ombudsman's website features a guide to help prepare for visiting facilities so seniors can choose the community that best meets their needs. |
| Legal Aid of Nebraska | (800) 527-7249 | Legal Aid of Nebraska offers free legal help to people 60 and up through its ElderAccessLine. Seniors can get assistance with simple wills, advance care directives, collections, power of attorney and other civil concerns. Residents younger than 60 must meet financial eligibility requirements to qualify for assistance. |
| Senior Centers | (402) 444-5900 | Omaha has four senior centers where residents can enjoy fitness classes, games, social activities and special events throughout the year. Most activities are low-cost or free. |
Rules and Regulations for Assisted Living Facilities in Omaha, NE
Assisted Living Communities in Omaha are required to follow a set of rules and regulations that are determined by the state. For an overview of those rules and regulations, see the information below. For more specific information, talk with your local community or Area Agency on Aging.
The 10 Best Assisted Living Facilities in Omaha, NE