Get Pricing & Availability for Assisted Living in Lincoln, NE
Call (855) 481-6777 for immediate assistance and get more details
Page Reviewed / Updated – July 20, 20022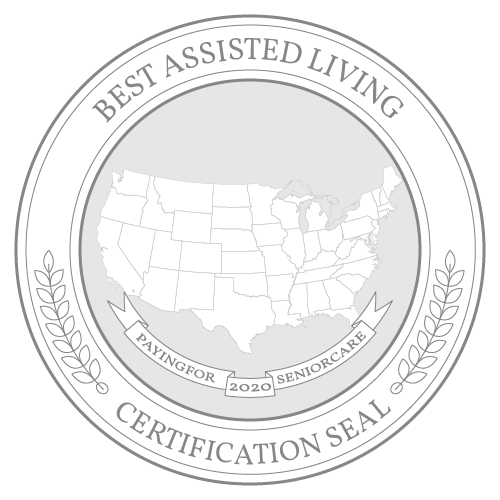 As the capital city of Nebraska, Lincoln offers quick access to many amenities, has some of the highest-rated hospitals in the state and can be a good choice for budget-conscious seniors. The average monthly cost of assisted living is $4,715, which is a bit higher than the national average.
However, the overall cost of living in Lincoln is low, and residents pay less than usual for groceries, transportation and other necessities. Additionally, Nebraska is set to phase out taxes on Social Security benefits over the coming years to lessen the financial burden on retirees.
This guide covers assisted living prices in cities nearby Lincoln, rates for other kinds of care and several free resources for the city's older adults.
The Cost of Assisted Living in Lincoln, NE
According to the 2021 Genworth Cost of Care Survey, the average price for assisted living in Lincoln is $4,715 per month. Lincoln's assisted living prices are approximately $639 higher than Nebraska's average of $4,076 and $215 more than the U.S. average of $4,500. Grand Island is located about 100 miles west of Lincoln and has rates of just $2,906, making it one of the cheapest cities in the state for care. In Omaha, seniors can expect to pay $4,652. Across the state line in Topeka, Kansas, rates average $4,495, and in Sioux City, Iowa, prices fall to $4,148.
Lincoln: $4,715
Nebraska: $4,076
National: $4,500
Grand Island: $2,906
Omaha: $4,652
Topeka, KS: $4,495
Sioux City, IA: $4,148
The Cost of Other Types of Senior Care in Lincoln, NE
In Lincoln, assisted living is about $433 cheaper than home care and home health care, both of which cost $5,148. These services provide personal care and help with activities of daily living. Home health care also includes skilled nursing and other medical assistance that regular home care doesn't. Lincoln residents pay $579 for adult day health care, which is the most affordable option. For seniors who need nursing home care, a semiprivate room costs $7,908 and a private one $8,745.
In-Home Care: $5,148
Home Health Care: $5,148
Adult Day Health Care: $579
Assisted Living Facility: $4,715
Nursing Home Facility (semiprivate room): $7,908
Nursing Home Facility (private room): $8,745
Financial Assistance for Assisted Living in Lincoln, NE
Other Ways To Pay for Assisted Living in Lincoln, NE
Since not everyone can afford to pay for assisted living out-of-pocket, it's important to find alternative methods to help make assisted living more affordable. Some of these options include:
Veterans Benefits
Life Insurance Policy
Long-Term Care Insurance
Reverse Mortgage
For additional information and planning, read our comprehensive guide to paying for senior care in Nebraska.
Free Resources for Seniors in Lincoln, NE
Lincoln's seniors can find a wide range of free resources and programs that serve the city's older adults. These resources provide information about public benefits, assisted living options and ways to pay for care.
| | | |
| --- | --- | --- |
| Resource | Contact | Service |
| Aging Partners | (402) 441-7070 | Aging Partners' staff provide benefits counseling to help seniors understand Social Security, credit issues, tax exemptions and Medicaid waivers that can be used to cover the cost of long-term care. Other services include health clinics and screenings, case management, income tax assistance and referrals to countywide senior resources. |
| Legal Aid of Nebraska | (402) 348-1069 | Through this organization, qualifying seniors may be able to get help with a variety of civil legal concerns. Cases handled by its volunteer attorneys include bankruptcy, denial of Medicaid and disability benefits, evictions, property foreclosure and more. Seniors must meet income limit requirements to qualify for free legal aid. The organization's website also features self-help legal resources that are available to anyone regardless of income. |
| Long-Term Care Ombudsman | (800) 942-7830 | Nebraska's long-term care ombudsmen can help seniors choose an assisted living facility that suits their needs. The program's website features a brochure about how to prepare for visiting facilities, questions to ask staff and things to look for when touring a community. The ombudsman is also responsible for handling complaints about poor quality of care, neglect, abuse and violation of resident rights. |
| Lincoln County Veterans Service Center | (308) 534-4350 | This office provides information about benefits for veterans, including pensions, VA medical care, disability compensation and others that seniors may use to pay for long-term care. Staff can help with benefit eligibility questions, enrollment, denials and appeals. Other services include emergency financial aid, job-finding assistance and referrals for mental health needs. |
| Senior Centers | (402) 441-7158 | The Lincoln-Lancaster County area has eight senior centers where residents can enjoy recreational activities, fitness classes and low-cost congregate meals. Services vary by center, but may include special interest clubs, health clinics, volunteer opportunities and day trips to local attractions. |
Rules and Regulations for Assisted Living Facilities in Lincoln, NE
Assisted Living Communities in Lincoln are required to follow a set of rules and regulations that are determined by the state. For an overview of those rules and regulations, see the information below. For more specific information, talk with your local community or Area Agency on Aging.
The 10 Best Assisted Living Facilities in Lincoln, NE