Get Pricing & Availability for Assisted Living in Nashville, TN
Call (855) 481-6777 for immediate assistance and get more details
Page Reviewed / Updated – July 7, 2022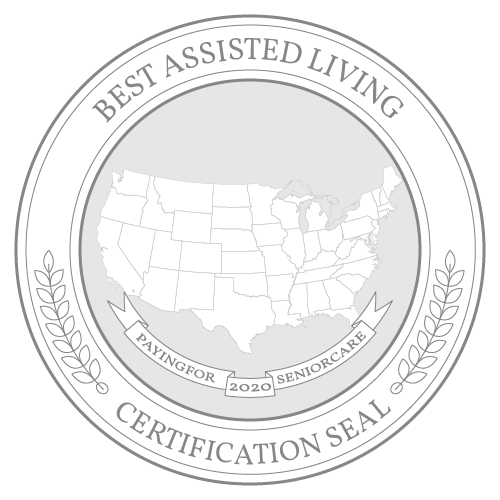 Nashville, Tennessee, has a population of approximately 689,000 residents, with 12.1% over the age of 65. The overall cost of living (COL) in Nashville is 101.4, which is only slightly higher than the national 100 score. Health care costs score 96.7, meaning that health care in the area is a bit cheaper than the average at both the state and the national levels.
These savings extend to the monthly average for residing in an assisted living facility. The national average is $4,500 per month, but Nashville's average cost for assisted living is $4,100. It also beat Tennessee's $4,105 average by $5. Although certain individual COL scores, such as transportation, are higher than the state averages, many local programs for seniors can help with costs.
The information in this guide can help seniors settle on and into an assisted living facility in Nashville. Recreational activities, resources and rules are detailed below to assist with making the most of the new life chapter.
The Cost of Assisted Living in Nashville, TN
Nashville's average $4,100 monthly assisted living cost is right on par with Tennessee's $4,105 cost. The city's median differs by only $100 compared to Memphis' $4,200 median and by $120 against Chattanooga's $4,220 average. Nashville is only more expensive than two cities on the list below, one being Knoxville. Its $3,823 monthly assisted living cost average makes it $277 cheaper than Nashville. The most significant cost difference is $885 compared to Clarksville's $3,215 median.
Nashville: $4,100
Tennessee: $4,105
National: $4,500
Clarksville: $3,215
Knoxville: $3,823
Memphis: $4,200
Chattanooga: $4,220
The Cost of Other Types of Care in Nashville, TN
Other types of senior care are available throughout Tennessee in addition to assisted living. Due to not involving 24/7 services, adult day health care is the lowest-priced monthly option at an average of $1,842. Seniors opting for help at home have the options of in-home care or home health care, both costing approximately $4,767 per month, making it $667 more expensive than the city's assisted living average. The two most costly averages are a semiprivate room at one of Nashville's nursing homes, which may cost about $7,270 per month or a private room at $7,908.
In-Home Care: $4,767
Home Health Care: $4,767
Adult Day Health Care: $1,842
Assisted Living Facility: $4,100
Nursing Home Facility Semi-Private Room: $7,270
Nursing Home Facility Private Room: $7,908
Financial Assistance for Assisted Living in Nashville, TN
Other Ways To Pay for Assisted Living in Nashville, TN
Since not everyone can afford to pay for assisted living out-of-pocket, it's important to find alternative methods to help make assisted living more affordable. Some of these options include:
Veterans Benefits
Life Insurance Policy
Long-Term Care Insurance
Reverse Mortgage
For additional information and planning, read our comprehensive guide to paying for senior care in Tennessee.
Free Resources for Seniors in Nashville, TN
Multiple resources in Nashville are available to help seniors cut costs and receive assistance while they focus on enjoying life in an assisted living community within the city. The following are some resources Nashville's seniors may find useful.
| | | |
| --- | --- | --- |
| Resource | Contact | Service |
| FiftyForward Senior Centers | (615) 743-3400 | FiftyForward Senior Centers offer a variety of resources for those 50+. There are currently four locations in Nashville: Donelson Station, Bordeaux, J.L. Turner and Knowles. Virtual and in-person programs are available. Specific programs vary by location but may include options such as exercise, art classes and music. |
| U.S. Department of Veterans Affairs- Nashville Vet Center | (615) 883-2333 | Located on McGavock Pike in Nashville, The U.S. Department of Veterans Affairs Nashville Vet Office provides services 5 days a week. Several types of services are available at this location, including telehealth visits and counseling. |
| YMCA of Middle Tennessee | (865) 524-2786 | The YMCA of Middle Tennessee offers "Active Older Adult" (AOA) classes that seniors may enjoy. Classes include options such as yoga, strength and dance. Schedules vary between locations. |
| Osher Lifelong Learning Institute (OLLI) at Vanderbilt University | (615) 343-0700 | Geared to adults 50+, OLLI at Vanderbilt University provides (non-credit) educational options. Classes vary from nutrition to music. Registration is required to participate at OLLI. |
Rules and Regulations for Assisted Living Facilities in Nashville, TN
Assisted Living Communities in Nashville are required to follow a set of rules and regulations that are determined by the state. For an overview of those rules and regulations, see the information below. For more specific information, talk with your local community or Area Agency on Aging.
The 10 Best Assisted Living Facilities in Nashville, TN