Get Pricing & Availability for Assisted Living in Nashville, TN
Call (855) 481-6777 for immediate assistance and get more details
Page Reviewed / Updated – November 04, 2020
The 10 Best Assisted Living Facilities in Nashville, TN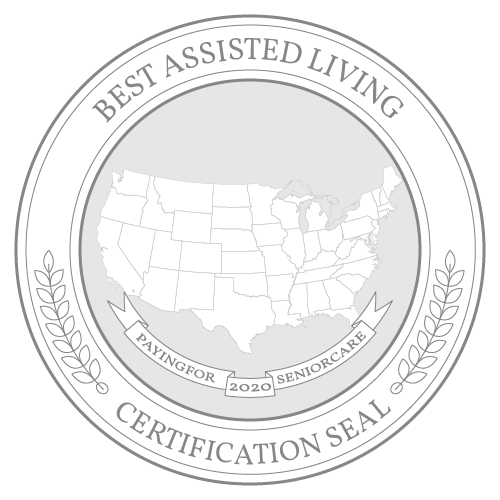 Nicknamed the Music City, Nashville is known for its heart and grit. The vibrant city was voted the third best city in the south by Southern Living and the number one best leisure destination by Global Traveler. Active seniors who want to explore will enjoy the lively undercurrent of the city and the fact that live music accompanies every meal, drink or park excursion in the city. Seniors who just want to relax will enjoy the mild climate and the gentle sounds of the blues wafting out taverns where everyone is welcome to sit down and unload.
One perk of retirement is free time, and retired foodies often refer to Nashville as a southern paradise with its many classic dining spots offering every type of barbecue meat under the moon at affordable prices. In fact, Nashville's cost of living is 3.3% lower than the national average, which makes it a very affordable place for seniors on a fixed income to live.
Take a look at our list of the top 10 assisted living facilities in Nashville to discover the perfect match for you or a loved one. Additionally, find out more about the cost of assisted living in Nashville and what financial assistance programs are available.
The Cost of Senior Living and Care in Nashville
Senior living options like assisted living, home care, and nursing home care in Nashville range from about $46 – $600 more expensive than the average cost in the rest of the state, according to the 2018 Genworth Cost of Care Survey. Adult day care is the only type of care that costs less in Nashville than the Tennessee average, but the difference is only $44 a month.
How much does Assisted Living Cost in Nashville?
Assisted living in Nashville costs an average of $4,500 a month. This is significantly more than the average cost for assisted living in the state of Tennessee, which averages $3,920. Nashville leads the state in costs for assisted living by a wide margin, with second-place Knoxville averaging $4,033 a month. Of all the Tennessee cities surveyed, Chattanooga has the lowest average costs for assisted living, at $3,018 a month.
How much does Home Care Cost in Nashville?
Home care in Nashville costs an average of $3,621 a month. This is somewhat more expensive than the average cost of home care in Tennessee, which is $3,575. Costs in other Tennessee cities stay close to the state average, such as in Knoxville, where home care costs $3,613 a month, and Memphis, where the average monthly cost is $3,432. Morristown reports some of the highest costs in the state, at $4,004 a month for home care.
How much does Adult Day Care Cost in Nashville?
Adult day care in Nashville costs an average of $1,408 a month, while the same care in the rest of the state of Tennessee averages $1,452. This is close to the cost for several cities in the state, such as Knoxville, Memphis and Clarksville, where costs are $1,430, $1,452 and $1,354 a month, respectively. Jackson has some of the highest costs in the state for adult day care, with a monthly average of $2,600. The lowest costs in the state are found in Johnson City and Morristown, with costs of $1,083 and $1,029 a month, respectively.
How much does Nursing Home Costs in Nashville?
Nursing home care in Nashville averages $6,692 a month. This is somewhat higher than the average for the state of Tennessee, where the average monthly cost is $6,388. Tennessee's highest costs are reported in Knoxville, which averages $7,026 a month, while Jackson is at the low end, at $6,053 a month for nursing home care.
Financial Assistance Programs in Nashville
Medicaid Program in Nashville
Seniors in Nashville who need help paying some of the costs of senior care may be able to sign up for coverage through Medicaid, which is known as TennCare in the state of Tennessee. TennCare provides health insurance that pays for some coverage for low-income seniors throughout the state. Seniors who need assistance from TennCare can get help paying for basic medical assistance, some medications and residential care.
Many seniors in Nashville are both financially and medically eligible for coverage through TennCare, which is structured as an entitlement program that covers all eligible applicants with no waiting period or enrollment caps. To qualify for coverage, Nashville seniors must earn less than 300% of the Federal Benefits Rate (FBR) from all sources of income combined. The threshold is periodically adjusted upward, but in 2018 the maximum a qualifying senior can earn when applying alone for TennCare is $2,250 a month, or $27,000 a year.
Seniors who earn more than this amount may still be able to get TennCare coverage by banking their surplus income in a Miller Trust, also known as a Qualified Income Trust (QIT). The rules relating to these trusts can get complicated, and so seniors in Nashville may wish to meet with a certified senior adviser before committing to a trust. Seniors who apply for TennCare are also limited to a maximum of $2,000 in assets. This exclusion doesn't apply to the first $572,000 of value in a privately owned home, nor to the list value of a single car the senior owns for personal use.
Seniors in Nashville may be able to accelerate approval of their claims by showing they are already approved for another means-tested government benefit. Seniors who receive SSI, for example, are considered to have already demonstrated that they meet the less strict income requirements of Tennessee's Medicaid intake process. Seniors may also be automatically eligible for TennCare coverage of their residential care if they have previously resided in a different residential care program TennCare pays for.
Nashville seniors who are interested in applying for TennCare have several options for submitting their application. Many seniors choose to apply online, at the TennCare Connect website, while others apply by phone at (855) 259-0701. Seniors may also apply in person or by mail at a local Nashville benefits office.
Medicaid Waivers in Nashville
As of 2018, the state of Tennessee has gathered all of its former Medicaid waivers together under a single benefit, known as the TennCare CHOICES in Long-Term Care Program, which is frequently known just as "CHOICES." CHOICES pays some of the cost of nursing home care, along with several less-medically intensive types of senior care, including:
Personal care at home or in assisted living
Homemaker services
Respite care
Meal delivery
Adult day care at nearby facilities
Minor home modifications to improve safety and accessibility
CHOICES caregiver services are recipient directed, which means seniors in Nashville can use the payment voucher to hire and manage a caregiver themselves. Caregivers may be anyone the senior trusts, including spouses, family members and other loved ones. CHOICES benefits are open to seniors who live in their own homes, the homes of loved ones, adult foster homes and assisted living facilities.
Seniors who are interested in applying for a CHOICES waiver can apply through the Greater Nashville Area Agency on Aging and Disability (AAAD). This can be done by phone, at (866) 836-6678, or by a mail-in application downloaded from the AAAD website.
Other Financial Assistance Programs in Nashville
Tennessee Adult Day Care Services Program
The Tennessee Adult Day Care Services Program allows Medicaid-eligible seniors in Nashville to remain in their own homes safely and in the comfort they're used to. This program, which is provided by the Tennessee Department of Human Services, provides eligible seniors with meal delivery, regular medication reminders and some community activities with other local seniors. Respite care may also be provided, if necessary. Seniors may apply by phone with the project coordinator at (615) 532-6250.
Tennessee OPTIONS for Community Living
Tennessee OPTIONS for Community Living helps seniors live at home by paying for personal care, homemaker services, meal deliveries and the installation of Personal Emergency Response Systems (PERS). Eligible seniors must be residents of Tennessee and limited in their ability to perform daily activities without assistance. Seniors in Nashville can apply for OPTIONS through the local Area Agency on Aging, or by calling (866) 836-6678.
More Senior Living Resources in Nashville
| | | |
| --- | --- | --- |
| Resource | Phone Number | Description |
| Tennessee Housing Development Agency (THDA) | (615) 815-2200 | The Tennessee Housing Development Agency (THDA) maintains a registry of assisted rental housing for low-income seniors. To apply, seniors in Nashville must meet program eligibility guidelines, which include eligibility for the federal Section 8 housing choice voucher program. Applications may be made online or by phone, though seniors may have to spend time on a waiting list until a unit becomes available for them. |
| Low-Income Home Energy Assistance Program (LIHEAP) | (865) 546-3500 | The Tennessee Low-Income Home Energy Assistance Program (LIHEAP) helps seniors in Nashville who need financial assistance with some of the cost of their monthly energy bills. Seniors who wish to apply must meet income requirements for the program, which are similar to TennCare financial requirements and vary based on the number of people in the household. |
For additional information and planning, please read our comprehensive guide to paying for senior care in Tennessee.