Get Pricing & Availability for Assisted Living in Memphis, TN
Call (855) 481-6777 for immediate assistance and get more details
Page Reviewed / Updated – July 7, 2022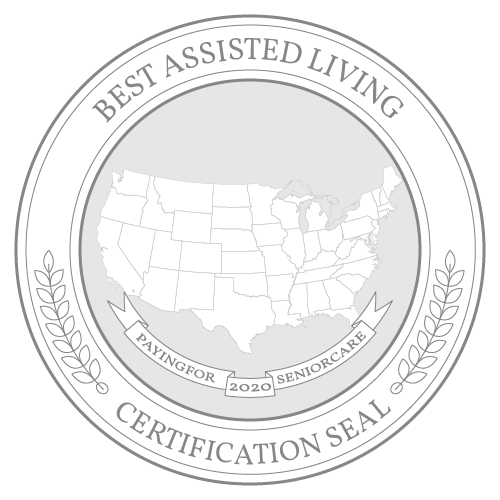 Memphis is situated in the southernmost region of Tennessee and is a moderately affordable option for assisted living. The city's overall cost of living is rated 76 on a 100-point cost of living index based on nationwide living expenses. Additionally, Tennessee doesn't have a state income tax, meaning seniors may be able to put more of their retirement income toward medical and care expenses. Assisted living rates in this city average $4,200 per month, which is slightly higher than the state median but lower than the national average. For older adults with limited resources, the state's CHOICES program may reduce the burden of long-term care expenses.
This guide provides more information on long-term care costs and ways to pay for services in Memphis. It also highlights top resources for older adults seeking care and a list of highly rated assisted living facilities in the region.
The Cost of Assisted Living in Memphis, TN
According to the 2021 Genworth Cost of Care Survey, Memphis residents pay $4,200 per month for assisted living. This is slightly higher than the state rate of $4,105 but affordable compared to the national median of $4,500.
Memphis is an affordable alternative to several Tennessee cities for older adults seeking budget-friendly long-term care. In Kingsport, older adults pay rates closer to the national average at $4,445 per month, and in Cleveland, care costs are among the highest in the state at $4,835. Care costs in Nashville are a little lower than in Memphis at $4,100 per month, and in Clarksville, assisted living facilities charge some of the lowest rates in the state at $3,215.
Memphis: $4,200
Tennessee: $4,105
United States: $4,500
Clarksville: $3,215
Nashville: $4,100
Cleveland: $4,835
Kingsport: $4,445
The Cost of Other Types of Senior Care in Memphis, TN
Assisted living in Memphis is moderately priced compared to other senior care types, coming in at $4,200 per month. In-home care and home health care are comparably priced at $4,242. Adult day health care is the cheapest long-term care option at $1,747 per month, and nursing home rates are the most expensive at $7,087 for shared accommodations and $7,513 for private rooms.
In-Home Care: $4,242
Home Health Care: $4,242
Adult Day Health Care: $1,747
Assisted Living Facility: $4,200
Nursing Home Facility (semiprivate room): $7,087
Nursing Home Facility (private room): $7,513
Financial Assistance for Assisted Living in Memphis, TN
Other Ways To Pay for Assisted Living in Memphis, TN
Since not everyone can afford to pay for assisted living out-of-pocket, it's important to find alternative methods to help make assisted living more affordable. Some of these options include:
Veterans Benefits
Life Insurance Policy
Long-Term Care Insurance
Reverse Mortgage
For additional information and planning, read our comprehensive guide to paying for senior care in Tennessee.
Free Resources for Seniors in Memphis, TN
Memphis seniors have access to several resources in the region where they can get personalized assistance with finding the best assisted living solutions for their needs. Through the following agencies and programs, seniors can find social and recreational activities, options counseling and referrals for services in the community.
| | | |
| --- | --- | --- |
| Resource | Contact | Service |
| Senior Centers | (901) 222-2300 | There are six senior centers in Memphis that provide services and programs for those aged 60 and over. These centers are operated by the county and host educational and fitness classes, games and congregate meals. They also offer transportation services and information and referrals for area resources. |
| Aging Commission of the Mid-South | (901) 222-4100 | The Aging Commission of the Mid-South provides free and low-cost services to those aged 60 and over under the Older Americans Act. This independent nonprofit agency administers the state's Senior Health Insurance Program, which offers free Medicare counseling and information for beneficiaries. SHIP counselors answer seniors' questions about the benefits and cost-sharing obligations and help them determine whether they qualify for programs such as Medicare Savings Programs and Medicaid. The agency also provides options counseling and information and referrals to help older adults make decisions regarding their current and future care needs. |
| Retired and Senior Volunteer Program | (901) 577-2500 | RSVP provides volunteer opportunities for those aged 55 and over. Through the local chapter of this nationwide program, seniors can serve in classrooms, libraries, museums and nonprofit and charitable organizations in Memphis. Placement services and on-the-job training are free, and volunteers can serve as little or as much as they want to. |
| Long-Term Care Ombudsman Program | (901) 529-4565 | The long-term care ombudsman program advocates for Memphis seniors residing in or researching local assisted living facilities. The ombudsman can help older adults compare the costs of long-term care options in Memphis and determine the most effective ways for paying monthly fees. They can also help seniors report instances of abuse, neglect or exploitation. |
| Veteran Services | (901) 222-4237 | The county's Veteran Services division helps older veterans and their families apply for benefits that may help cover assisted living services, including gathering supporting documents and filing and following up on applications. It can also help seniors access VA medical care and health insurance, as well as services in the community. |
Rules and Regulations for Assisted Living Facilities in Memphis, TN
Assisted Living Communities in Memphis are required to follow a set of rules and regulations that are determined by the state. For an overview of those rules and regulations, see the information below. For more specific information, talk with your local community or Area Agency on Aging.
The 10 Best Assisted Living Facilities in Memphis, TN