Get Pricing & Availability for Assisted Living in Louisville, KY
Call (855) 481-6777 for immediate assistance and get more details
Page Reviewed / Updated – July 7, 2022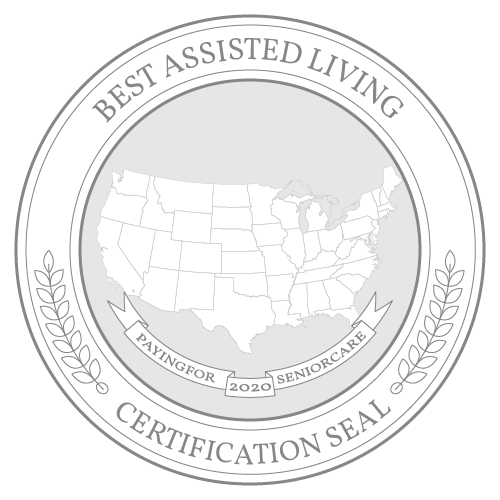 Residents of Louisville can benefit from its comparatively low cost of living, as it's 11.6% lower than the U.S. average. Housing costs are 30.1% less than the country's median, and the price of a house in Louisville is $206,000 compared to the U.S.'s $291,700. Assisted living costs $3,500 per month and is $52 more than the statewide cost.
Tax rates in the city are competitive with national taxes. Louisville's sales tax rate is 1.3% lower than the national rate, while income taxes are 3.4% higher. Household incomes are lower by $44,806 compared to the nation's $53,482 per year. Seniors can also take advantage of the city's reasonable health care costs, which are 14% lower than the average U.S. citizen pays.
This guide covers the monthly cost of care in Louisville, as well as local resources that support seniors.
The Cost of Assisted Living in Louisville
According to the 2021 Genworth Cost of Care Survey, seniors in Louisville pay an average of $3,500 per month for assisted living care. Louisville's assisted living costs are just $52 more than Kentucky's average cost of $3,448. It's also exactly $1,000 lower than the typical American pays for assisted living care. Lexington and Richmond have the region's highest medians of $4,568 and $4,901, respectively. Owensboro, on the state border with Indiana, has the region's lowest assisted living cost of $3,088 monthly. Bowling Green, to the south, has the same care cost as Louisville of $3,500.
Louisville: $3,500
Kentucky: $3,448
United States: $4,500
Lexington: $4,568
Richmond: $4,901
Owensboro: $3,088
Bowling Green: $3,500
The Cost of Other Types of Care in Louisville, KY
The costs for home care are substantially higher than the costs for assisted living. Those that provide home care services charge an average of $4,767 per month, and the addition of medical care to these services still sees the cost remain the same. Adult day health care is the most affordable of all the care options, charging $1,809 to assist seniors during daylight hours. Nursing home care is at the upper end of the price range, costing $7,452 for a shared room and $8,540 for a private room.
In-Home Care: $4,767
Home Health Care: $4,767
Adult Day Health Care: $1,809
Assisted Living Facility: $3,500
Nursing Home Facility (semiprivate room): $7,452
Nursing Home Facility (private room): $8,540
Financial Assistance for Assisted Living in Louisville, KY
Other Ways To Pay for Assisted Living in Louisville, KY
Since not everyone can afford to pay for assisted living out-of-pocket, it's important to find alternative methods to help make assisted living more affordable. Some of these options include:
Veterans Benefits
Life Insurance Policy
Long-Term Care Insurance
Reverse Mortgage
For additional information and planning, read our comprehensive guide to paying for senior care in Kentucky.
Free Resources for Seniors in Louisville, KY
Seniors in Louisville can access a wide range of resources and services to assist them in researching local assisted living communities, identifying ways to pay for care and making contact with community-based services.
| | | |
| --- | --- | --- |
| Resource | Contact | Service |
| The Office for Aging & Disabled Citizens | (502) 574-5092 | The Office for Aging & Disabled Citizens encourages policies that enhance seniors' quality of life. It provides access to information for older adults and serves as a resource for individuals and groups on aging matters. |
| ElderServe Senior Center | (502) 778-7418 | ElderServe Senior Center helps seniors access community resources as well as educational sessions on cholesterol, diabetes, medication management and elder abuse. It also promotes companionship between seniors and volunteers and matches them based on mutual interests. |
| Long-Term Care Ombudsman | (800) 372-2973 | The Kentucky Long-Term Care Ombudsman program advocates for seniors in long-term care facilities to improve care and create positive change. The organization makes use of over 80 trained volunteer ombudsmen who pay regular visits to long-term care communities to monitor the care and conditions provided. |
| KIPDA | (502) 266-6084 | Kentuckiana Regional Planning & Development Agency provides transportation for seniors to assure that they have access to their communities, services and medical appointments. Seniors need to be 60 years and over to access services and must be using transportation for non-emergency reasons. It also offers transportation to senior centers and nutrition sites. |
Rules and Regulations for Assisted Living Facilities in Louisville, KY
Assisted Living Communities in Louisville are required to follow a set of rules and regulations that are determined by the state. For an overview of those rules and regulations, see the information below. For more specific information, talk with your local community or Area Agency on Aging.
The 10 Best Assisted Living Facilities in Louisville, KY