Get Pricing & Availability for Assisted Living in Knoxville, TN
Call (855) 481-6777 for immediate assistance and get more details
Page Reviewed / Updated – September 23, 2020
The 10 Best Assisted Living Facilities in Knoxville, TN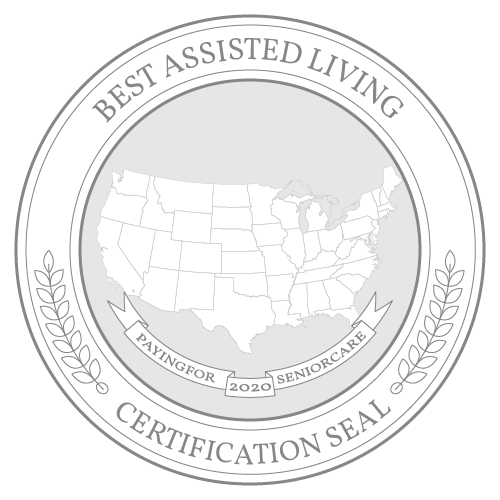 Known for its friendly atmosphere, exceptional Southern food and lovingly restored historic downtown district, Knoxville has a lot to offer seniors seeking a place to spend their retirement years. The city is home to 187,603 people, and seniors 65 and older make up 13.2% of the population.
Seniors who enjoy dining out will find plenty of options to choose from, and there's a growing number of craft breweries in the area. As the original state capital of Tennessee, Knoxville has plenty of museums, Civil War sites and historic homes to explore.
Knoxville's weather tends to be fairly hot and humid during the summer months, with temperatures reaching the high 80s during July. The city sees about 6 inches of snow each year and 204 sunny days. There are many health care facilities in the region, including the University of Tennessee Medical Center, which offers a number of specialty in-patient and outpatient clinics.
This guide highlights the 10 best assisted living facilities in Knoxville that stand out for offering exceptional care, innovative programming and high-quality accommodations. Additionally, find out more about the cost of assisted living in Knoxville and what financial assistance programs are available.
The Cost of Senior Living and Care in Knoxville
In almost all categories of senior living, Knoxville is close to the state average cost, according to the 2018 Genworth Cost of Care Survey. Assisted living in Knoxville costs an average of $4,033 per month, which is almost $100 more than the Tennessee average of $3,920. The two are even closer for the cost of in-home care, where Knoxville costs an average of $3,613 per month, while the average cost for the state is $3,575.
Knoxville is slightly more affordable than the state average for adult day care at around $1,430 per month, while the average cost for Tennessee is $1,452. Skilled nursing care is one area where the two diverge to a significant degree with Knoxville seniors paying an average of $7,026 per month, while seniors in other parts of Tennessee can expect to pay an average of $6,388, — a difference of $638 each month.
How much does Assisted Living Cost in Knoxville?
Knoxville is close to the middle-cost range of surveyed Tennessee cities for assisted living. While Knoxville's monthly cost of $4,033 is close to the state average of $3,920 per month, both are well above the most affordable cities in the state. These are Chattanooga and Morristown, where assisted living costs $3,018 and $3,250 per month, respectively. Jackson and Clarksville are also very affordable, compared with Knoxville, at $3,469 and $3,495 a month each.
Knoxville's average cost of assisted living compares favorably with Nashville, where the same level of care averages $4,500 per month, or almost $500 more. Nashville was the most expensive city surveyed in Tennessee. Other Tennessee cities, such as Memphis and Johnson City, are competitive with the middle-tier communities, with average monthly costs of $3,585 and $3,875, respectively.
How much does Home Care Cost in Knoxville?
In-home care costs in Tennessee cities vary less than most other levels of care. The state average cost of $3,575 per month is close to Knoxville's average cost of $3,613. Both of these average rates are almost at the same price point as Nashville at $3,621 per month and Memphis at $3,432.
As close as most Tennessee cities are in cost, some outliers exist. Morristown is the most expensive city surveyed in Tennessee for home care with costs averaging $4,004 per month. The second-most-expensive city in the state for home care, Clarksville, is nearly $200 a month less expensive than Morristown, at $3,813 per month. The other cities surveyed are roughly in the middle of the state's cost range, with Jackson near the low end at $3,314, and both Chattanooga and Johnson City near the high end, both coming in at an average of $3,718 per month.
How much does Adult Day Care Cost in Knoxville?
Knoxville's average cost for adult day care, $1,430, is almost on par with the state average of $1,452 per month. Nashville and Memphis are also close at $1,408 and $1,452 per month, respectively. Clarksville is slightly less expensive than average, with average monthly costs of $1,354.
The outliers for adult day care can stray far from the median. Jackson is the most expensive Tennessee city surveyed for adult day care, with average monthly costs of $2,600, almost double the cost of Clarksville and significantly more expensive than both the Knoxville and Tennessee averages. Chattanooga is even less expensive at $1,733, but still well above the state average. The two outliers in the opposite direction are Morristown and Johnson City, where adult day care expenses are $1,029 and $1,083 per month, respectively.
How much does Nursing Home Costs in Knoxville?
Knoxville is the most expensive city in Tennessee for surveyed nursing home costs. A semi-private room in a skilled nursing care facility in Knoxville averages $7,026 a month. The Tennessee state average is $6,388 per month, which is closer to the Morristown, Johnson City and Clarksville averages of $6,235, $6,403 and $6,464, respectively.
Even the second-highest cost in the state, Nashville, averages $6,692 per month for skilled nursing, which is competitive with Chattanooga and Memphis, which cost $6,646 and $6,540, respectively. One bright spot is Jackson, where skilled nursing can be nearly $1,000 a month less expensive than Knoxville, at just $6,053 a month for a semi-private room.
Financial Assistance Programs in Knoxville
Medicaid Program in Knoxville
Tennessee offers Medicaid to Knoxville seniors through TennCare, the state-level health insurance program for low-income residents. TennCare is an entitlement program, which means any Tennessee resident who meets the program's income and asset eligibility standards can sign up with no annual enrollment caps or waiting lists.
TennCare covers many services seniors in Knoxville may need help paying for. The program covers some or all of the cost of limited personal care and residential care in skilled nursing facilities. TennCare offers a Medicaid waiver called the Home and Community Based Services Waivers (HCBS) for seniors who would prefer to age at home. This waiver is intended to encourage seniors and disabled adults to choose the less-costly assisted living option when they might otherwise qualify for skilled nursing.
TennCare sets income and asset thresholds for applicant eligibility. As of 2019, seniors who wish to apply must earn less than 300 percent of the Federal Benefit Rate, which works out to $2,250 per month in income from all sources combined. This is equal to $27,000 a year in pre-tax earnings. Seniors who earn more than this amount may still qualify for TennCare, though they may be required to pay for some of the cost of their own care.
Asset limits for single applicants are set at $2,000 for the total value of all countable assets combined. This does not include the first $572,000 in equity on a single home which is considered non-countable for TennCare eligibility guidelines. Likewise, applicants are allowed to own home furnishings, personal items and a single car. Jewelry is a special case, due to its potentially high value. Some items are exempt from consideration as an asset, such as a wedding ring, while others may not be. Seniors in Knox County can apply through Healthcare.gov or by calling 1-800-318-2596.
Medicaid Waivers in Knoxville
TennCare delivers its HCBS waiver through its CHOICES in Long-Term Care program, which is often referred to as CHOICES. This waiver replaces several of the state's older voucher programs and covers much of the cost for nursing care, personal care, in-home attendant care, homemaker services, senior meal deliveries, respite care and adult day care.
One of the major advantages of the CHOICES program is that most services are consumer-directed. Consumer-directed services allow the recipient to choose where and how services are delivered, which means seniors in Knoxville who qualify for the waiver may be able to hire their own preferred caregivers and direct their care as if the voucher was coming out of their own personal funds. This is intended to ensure seniors get the best care they can find and have it delivered in the way that works best for them. Caregivers can be friends or family members, which adds to the flexibility of the CHOICES waiver program. Services may be delivered at the senior's home, in the home of family or other loved ones, or in some kind of residential care setting, such as assisted living or a nursing care facility.
To find out more about this program, click here. Contact your local Area Agency on Aging and Disability or call 1-866-836-6678 to apply.
Other Financial Assistance Programs
Tennessee Adult Day Care Services Program
The Tennessee Adult Day Care Services Program helps Medicaid-eligible Knoxville seniors age in place with an in-home caregiver and housekeeping services. The program is administered through the state Department of Human Services and connects seniors with meal delivery, medication reminders and some recreational activities. Some respite care services are also available through the program. To apply, call the project coordinator at (615) 532-6250.
Tennessee OPTIONS for Community Living
Tennessee OPTIONS for Community Living is a state-level program for seniors who need support in order to live independently in their own homes or with family in the community where they're comfortable. The program pays for personal care, homemaker services, the installation of personal emergency response systems and some meal delivery. To qualify for the program, applicants must be:
Limited in their activities of daily living
To apply, seniors in Knoxville can contact their local Area Agency on Aging, or call toll-free at 1-866-836-6678.
More Senior Living Resources in Knoxville
| | | |
| --- | --- | --- |
| Resource | Phone Number | Description |
| | (865) 215-2120 | Knoxville offers low- and moderate-income homeowners free assessments, low-cost loans and other financial aid to rehabilitate their substandard housing. Applicants must meet the low-income standards of the US Department of Housing and Urban Development (HUD), which are used by the city to determine eligibility. |
| | (865) 546-3500 | The Tennessee Low-Income Home Energy Assistance Program (LIHEAP) is a federal grant that's intended to help seniors who need financial assistance with some of the cost of their monthly energy bills. Knoxville seniors who wish to apply must meet income requirements for the program. These vary based on the number of people in the household. |
| | (615) 815-2030 | This grant-funded program is specifically for low-income elderly residents whose home is in need of essential home repairs in order for it to be safe and livable. Repairs to senior's home septic tank, electrical system, roof, plumbing, heating and air system, and walls and floors are all eligible. Applicants must be at least 60 years old and their income must be at or below 60 percent of the area's median income. |
For additional information and planning, please read our comprehensive guide to paying for senior care in Tennessee.