Get Pricing & Availability for Assisted Living in Knoxville, TN
Call (855) 481-6777 for immediate assistance and get more details
Page Reviewed / Updated – July 7, 2022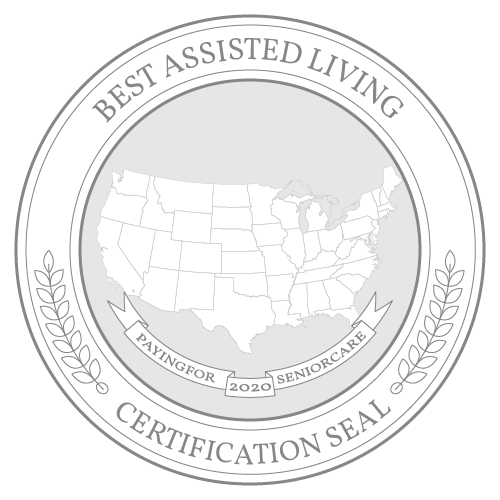 Knoxville's vibrant culture, comfortable weather and affordability make it a desirable option for older adults seeking residential long-term care. On a cost-of-living index based on a national score of 100, Knoxville is rated 85.5, indicating that living expenses are significantly lower here than in the typical U.S. city. Local assisted living rates average hundreds of dollars below the national median at $3,823 per month. Additionally, Tennessee doesn't have a state income tax, which may make it easier for some older adults to pay for care services.
This guide covers more information on local assisted living costs and how they compare to rates in other Tennessee cities, as well as options seniors may have to pay for services when retirement income isn't enough. The guide covers the basic rules and regulations assisted living facilities comply with, top resources that help older adults get the care they need and a list of highly rated residential communities in the region.
The Cost of Assisted Living in Knoxville, TN
The 2021 Genworth Cost of Care Survey shows seniors in Knoxville pay $3,823 per month for assisted living, making this one of the cheapest places in Tennessee to obtain this level of care. By comparison, the statewide average is $4,105 per month, and nationally, assisted living facilities charge $4,500.
Knoxville is among the cheapest surveyed cities in Tennessee for care, with rates coming in about $1,000 lower than care costs in Cleveland, where assisted living residents pay $4,835 on average. In Kingsport, care costs are consistent with the national average at $4,445. Rates in Jackson average $4,240, and in Nashville, seniors pay $4,100.
Knoxville: $3,823
Tennessee: $4,105
United States: $4,500
Cleveland: $4,835
Nashville: $4,100
Jackson: $4,240
Kingsport: $4,445
The Cost of Other Types of Care in Knoxville, TN
Knoxville seniors have several affordable long-term care options to choose from. The cheapest is adult day health care, which costs $1,517 per month for daytime weekday services in a community setting. Assisted living provides personal care along with housing, meals and housekeeping for $3,823 per month. Older adults who live at home and obtain private care services pay $4,757 for in-home care and $4,715 for specialized home health care. Those who need round-the-clock medical monitoring and skilled nursing services pay $7,148 for shared rooms in nursing homes and $7,604 for private accommodations.
In-Home Care: $4,757
Home Health Care: $4,715
Adult Day Health Care: $1,517
Assisted Living Facility: $3,823
Nursing Home Facility (semiprivate room): $7,148
Nursing Home Facility (private room): $7,604
Financial Assistance for Assisted Living in Knoxville, TN
Other Ways To Pay for Assisted Living in Knoxville, TN
Since not everyone can afford to pay for assisted living out-of-pocket, it's important to find alternative methods to help make assisted living more affordable. Some of these options include:
Veterans Benefits
Life Insurance Policy
Long-Term Care Insurance
Reverse Mortgage
For additional information and planning, read our comprehensive guide to paying for senior care in Tennessee.
Free Resources for Seniors in Knoxville, TN
Several nonprofit agencies and programs serve Knoxville seniors, helping them research long-term care options and ways to pay for services. This table has resources to help older adults in the region make important decisions regarding their care.
| | | |
| --- | --- | --- |
| Resource | Contact | Service |
| Senior Centers | (865) 215-4311 | Knoxville is home to three senior centers, the John T. O'Connor Senior Center on the east side of the city, Larry Cox Senior Center to the north and South Knoxville Community Center in the southern region of the city. At these locations, older adults enjoy congregate meals and participate in social and recreational activities and special programs. These centers may also have information specialists who can help them identify community-based services, such as legal and financial counseling, prescription drug assistance and durable medical equipment loans. Hours of operation vary by center. |
| Legal Aid of East Tennessee | (865) 637-0484 | Legal Aid of East Tennessee helps those aged 60 and over identify and apply for public benefits they're eligible for, including Medicaid, Medicare Savings Programs and prescription drug assistance programs. The agency can also help older adults experiencing harassment from bill collectors or who've been overpaid by Social Security or the Veterans Administration. |
| Office on Aging | (865) 524-2786 | The Knoxville-Knox County Community Action Committee's Office on Aging is the designated Area Agency on Aging for the region. Through this resource, older adults access a range of services to supplement what they receive through assisted living, including volunteer-assisted transportation, social and recreational activities and options counseling. It also houses the long-term care ombudsman for the Knoxville region, who provides advocacy and assistance to those in local assisted living facilities. |
| Retired and Senior Volunteer Program | (865) 317-4747 | RSVP is a volunteer program open to those aged 55 and over, providing older adults with exclusive opportunities to serve their communities in ways that fit their schedules, interests and abilities. RSVP partners with over 20 local nonprofit organizations and charities and offers volunteer opportunities such as providing weekly companionship to homebound individuals, organizing donated goods for charity and serving in local recreation centers. |
| Knoxville Vet Center | (865) 633-0000 | The Knoxville Vet Center has specialists who help older veterans and their dependents access the services and benefits they're eligible for. At this location, qualifying individuals can apply for veterans' and survivors' pensions and Aid and Attendance or determine whether veterans' home placement is a viable option. |
Rules and Regulations for Assisted Living Facilities in Knoxville, TN
Assisted Living Communities in Knoxville are required to follow a set of rules and regulations that are determined by the state. For an overview of those rules and regulations, see the information below. For more specific information, talk with your local community or Area Agency on Aging.
The 10 Best Assisted Living Facilities in Knoxville, TN