Get Pricing & Availability for Assisted Living in Albuquerque, NM
Call (855) 481-6777 for immediate assistance and get more details
Page Reviewed / Updated – July 7, 2022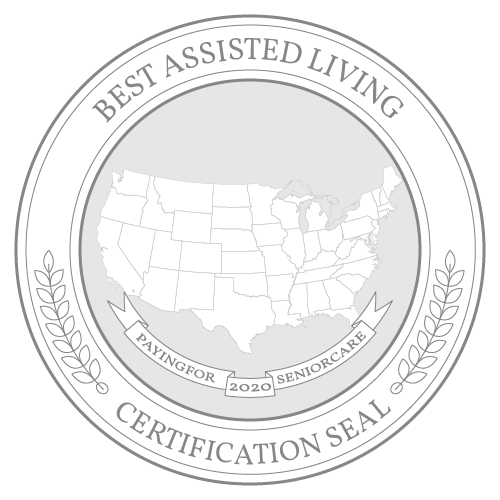 Albuquerque is located in the heart of New Mexico and is home to numerous cultural attractions, a reliable public transportation system and many resources for older adults, making it a popular retirement destination. Its overall cost of living is well below the national average, and while all types of retirement income are taxed at the state level, deductions are available for seniors whose income is below a certain threshold. There are 286 doctors per capita compared to the national average of 210, and health care costs, such as hospital stays and office visits, are about 12% cheaper here than in the typical U.S. city. This may help offset assisted living expenses, which exceed state and national medians at $4,750 per month.
This introductory guide covers more information on how assisted living rates in Albuquerque compare to local alternatives and rates in other New Mexico cities. It also outlines ways to pay for services and free resources for older adults.
The Cost of Assisted Living in Albuquerque, NM
Data from the 2021 Genworth Cost of Care Survey shows that Albuquerque is a relatively costly place to obtain assisted living, with facilities charging approximately $4,750 per month for this level of care. This is a couple hundred dollars higher than the respective state and national average rates of $4,498 and $4,500.
Compared to other surveyed cities in New Mexico, Albuquerque is an expensive option. In Farmington, care costs are about $750 less at $3,999 per month, and in Las Cruces, care costs are on par with state and national medians at $4,495. Santa Fe is the costliest surveyed city for assisted living, with rates coming in at $5,814.
Albuquerque: $4,750
New Mexico: $4,498
United States: $4,500
Farmington: $3,999
Santa Fe: $5,814
Las Cruces: $4,495
The Cost of Other Types of Care in Albuquerque, NM
Seniors in Albuquerque pay $2,427 per month for adult day health care, making this the most cost-effective long-term care option in the city. In-home care and home health care are more expensive at $4,671 each but provide a greater degree of privacy and independence. Assisted living rates are comparable at $4,750 but include living expenses such as meals and housing, along with personal care. Nursing home rates are considerably higher, with residents in semiprivate rooms paying $8,479 for services and those in private rooms paying $9,518.
In-Home Care: $4,671
Home Health Care: $4,671
Adult Day Health Care: $2,427
Assisted Living Facility: $4,750
Nursing Home Facility (semiprivate room): $8,479
Nursing Home Facility (private room): $9,518
Financial Assistance for Assisted Living in Albuquerque, NM
Other Ways To Pay for Assisted Living in Albuquerque, NM
Since not everyone can afford to pay for assisted living out-of-pocket, it's important to find alternative methods to help make assisted living more affordable. Some of these options include:
Veterans Benefits
Life Insurance Policy
Long-Term Care Insurance
Reverse Mortgage
For additional information and planning, read our comprehensive guide to paying for senior care in New Mexico.
Free Resources for Seniors in Albuquerque, NM
The Albuquerque region has a network of agencies that provide free and low-cost services to older adults. The following table highlights key resources in the community that help seniors find assisted living options and determine ways to pay for services.
| | | |
| --- | --- | --- |
| Resource | Contact | Service |
| Senior & Multigenerational Centers | (505) 764-6400 | Albuquerque is home to six senior centers and two multigenerational centers where older adults participate in classes, games and congregate meals. Senior centers are open exclusively to those aged 50 and over, while multigenerational centers have recreational programming for people of all ages. Membership is required to participate in programs, but annual fees are low and seniors may request fees be waived. Hours of operation vary by location. |
| City of Albuquerque/Bernalillo County Area Agency on Aging | (505) 768-2745 | The Area Agency on Aging provides free and low-cost services to those aged 60 and over in Albuquerque and the surrounding region. It has information and referral specialists who help older adults obtain community-based services, such as Medicare options counseling, durable medical equipment loans and financial assistance programs, and it conducts health screenings and evaluations at the UNM Geriatric Education and Health Maintenance Clinic. It also provides access to legal services through the Senior Citizens Law Office. |
| Mayor's Veterans Resource Center | (877) 927-8387 | The Mayor's Veterans Resource Center serves as a single point of access to federal, state and local veterans' benefits and services. It has advisers who screen individuals for program eligibility, such as Aid and Attendance, disability compensation and pensions, and it can help older adults obtain general health care services through the New Mexico VA Health Care System. |
| Retired & Senior Volunteer Program | (505) 767-5225 | RSVP connects those aged 55 and over with volunteer opportunities in the community. Its staff works with seniors to assess their interests and abilities and find ways they can serve their community. This may include volunteer activities in libraries, museums, government agencies, schools and social service agencies. RSVP volunteers gain benefits, such as mileage reimbursement and supplemental insurance while on duty, and invitations to recognition events. |
| Long-Term Care Ombudsman | (866) 451-2901 | The long-term care ombudsman visits assisted living facilities in Albuquerque to ensure residents understand their rights and facilities comply with state-mandated guidelines. The ombudsman can mediate disagreements regarding an individual's care and investigate concerns about abuse or neglect. They can also help seniors identify solutions for paying for care expenses. |
Rules and Regulations for Assisted Living Facilities in Albuquerque, NM
Assisted Living Communities in Albuquerque are required to follow a set of rules and regulations that are determined by the state. For an overview of those rules and regulations, see the information below. For more specific information, talk with your local community or Area Agency on Aging.
The 10 Best Assisted Living Facilities in Albuquerque, NM